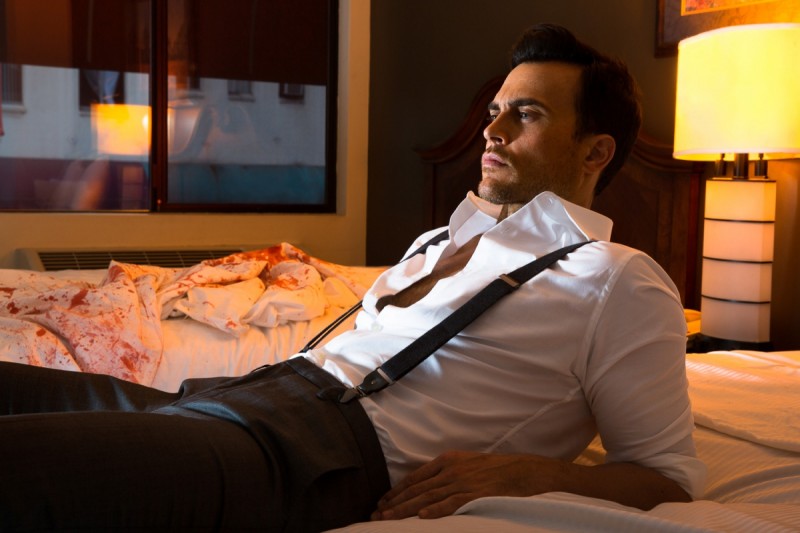 American Horror Story: Hotel star Cheyenne Jackson checks in for a Nylon story photographed by Myles Pettengill. Appropriately captured in a hotel setting, Jackson delivers quite the bloody fright. Styled by Monty Jackson and posing for photos, the 40 year-old actor dons a crisp white dress shirt and tailored trousers, fitted with suspenders.
Discussing the show, Jackson shares what it's like to work with singer turned actress, Lady Gaga. He reveals, "She's so great. Everybody asks me, and I wish I had something better to say than just 'amazing,' but she's the coolest girl. She's everything you'd want her to be."
Jackson explains, "There's the star and the icon and all that, but really, once that is stripped away, how she walked in on set, you can't see that. She asked me to call her Stefani. She's this great, 29-year-old actress. She reminds me of my theater girlfriends. She's cool, game, wanting to be her best, does so much research, works so hard. She knows her lines cold. I'm really impressed, and it was fun getting to know her and becoming friends. It's been so fun." Read more on Nylon.com.