Carolina Panthers quarterback Cam Newton is GQ's man of style as the 27-year-old athlete covers the magazine's September 2016 issue. Photographed by Mario Testino, Newton tackles a flamboyant juxtaposition of sporty and flashy styles. Newton is pictured in a wardrobe that includes fall fashions from brands such as Michael Kors, Marc Kaufman, Burberry, and Philipp Plein.
Cam Newton GQ Photo Shoot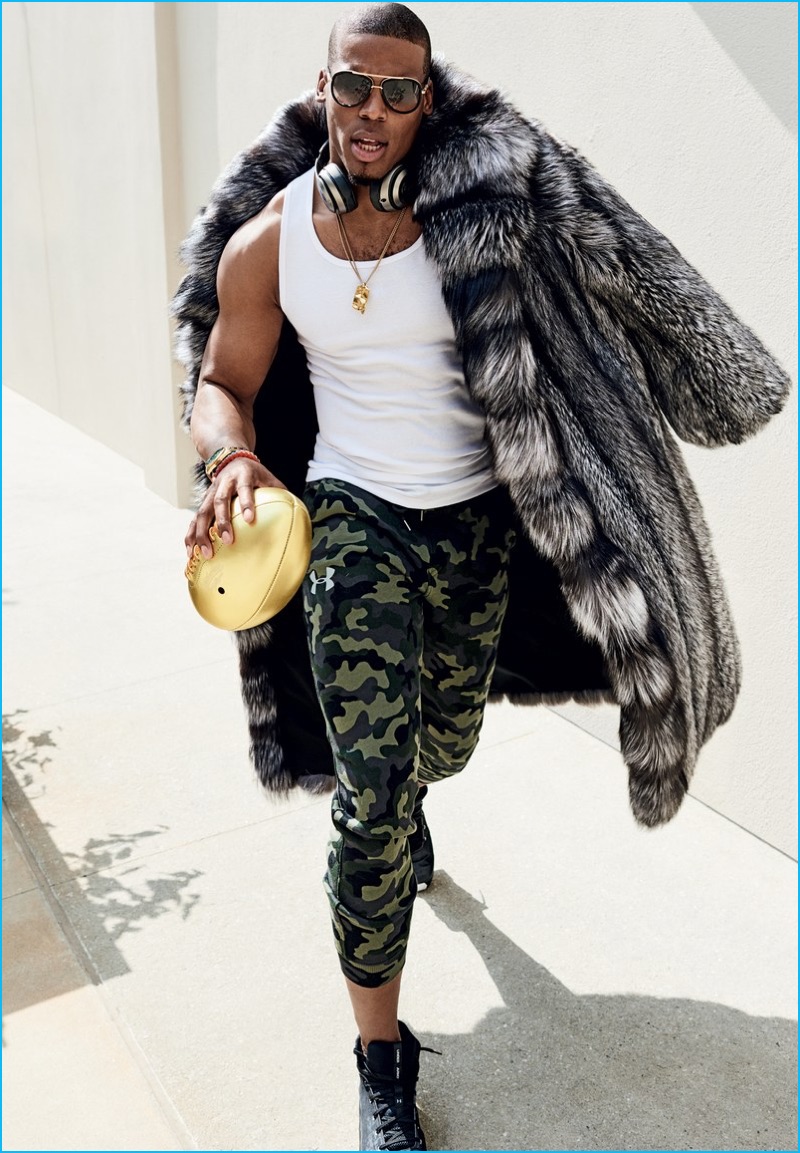 Talking to GQ about fatherhood and his son Chosen, Newton shares, "You know, what a person says to me, says about me–if it's not coming out of Chosen's mouth…That's what the birth of my son does. Like, what do I gain? Now I have purpose in this world. Whether a mean tweet, a mean [person] saying, 'Hey, you're supposed to do it like this'–if my son ain't saying it, then it don't matter to me." Read more on GQ.com.