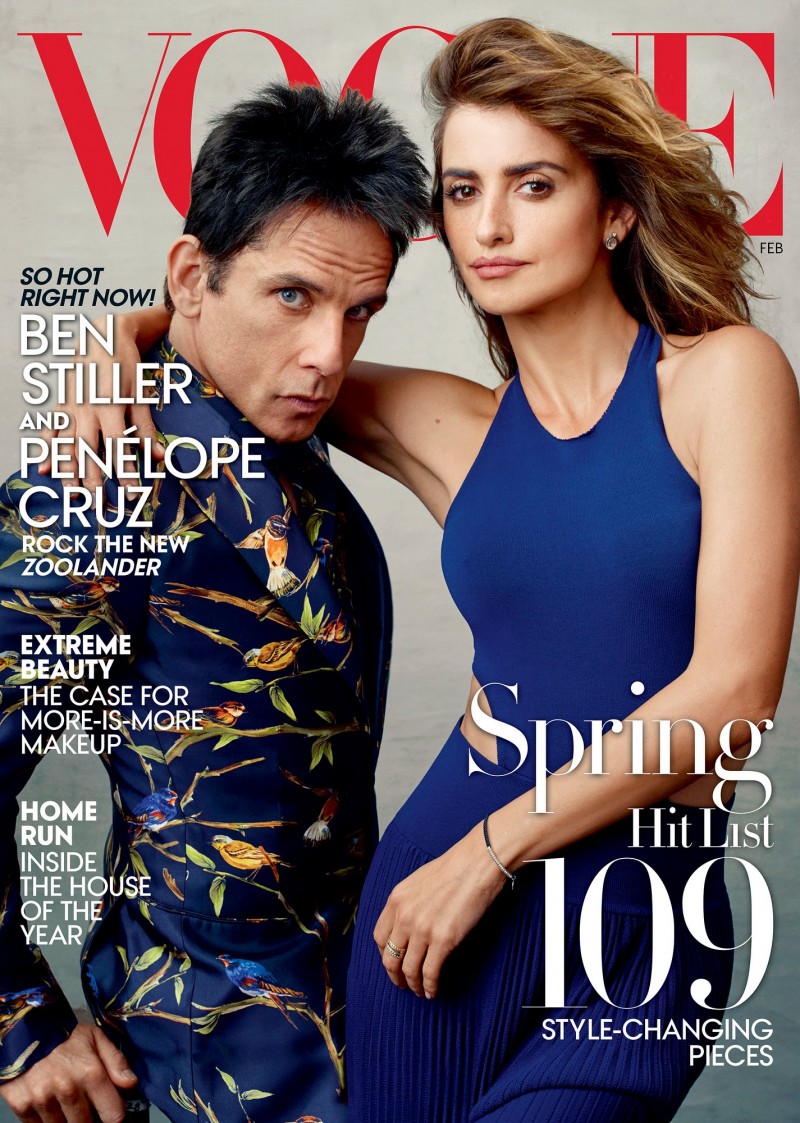 The sixth man to cover American Vogue, actor Ben Stiller graces the cover of the magazine's February 2016 issue in character as Derek Zoolander. Promoting the release of Zoolander 2, Stiller is joined by costar Penélope Cruz. Wearing a tailored Dolce & Gabbana number, Stiller is photographed by Annie Leibovitz.
Reflecting on the first Zoolander, Stiller confesses, "We were on our own—both in the fashion world and with the studio, too. They were just like, 'We don't quite know what this is.'" Now, things have changed and the fashion world has embraced the Zoolander franchise with confirmed cameos such as designer Marc Jacobs.
Related: Vogue Covers | Men Who Covered American Vogue
Derek Zoolander Vogue Photo Shoot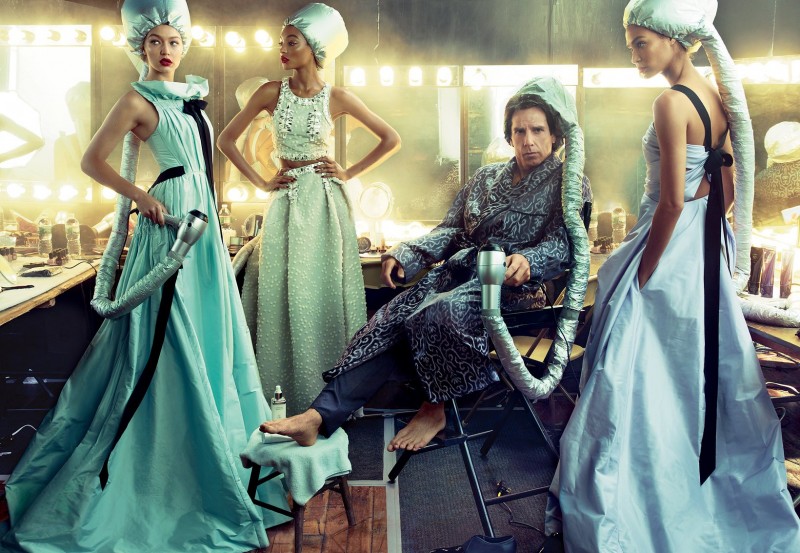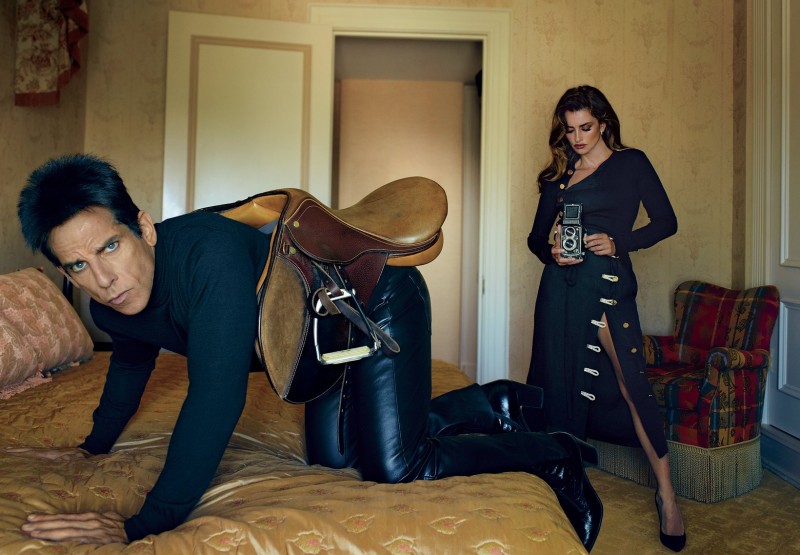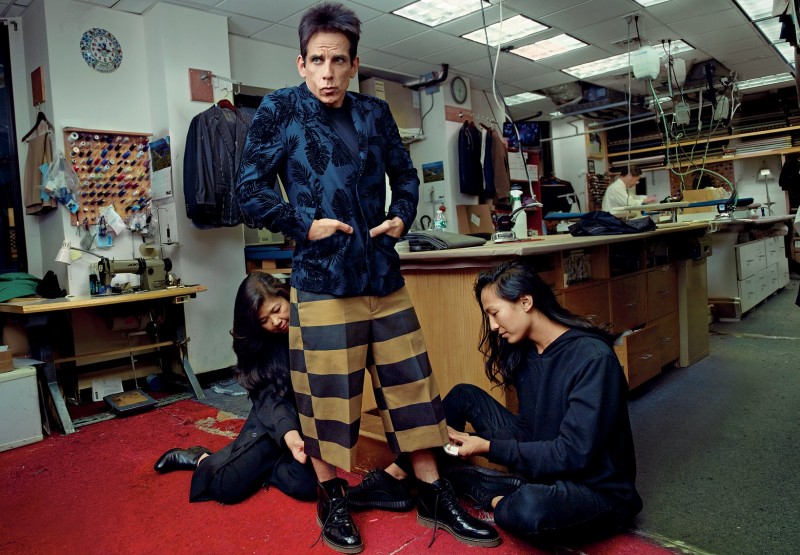 Flashback: Ben Stiller for Vogue October 2001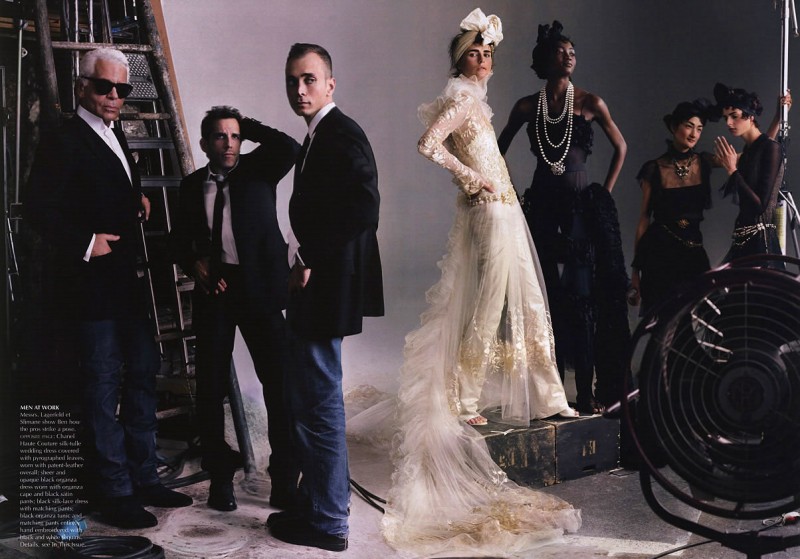 Ben Stiller's February 2016 cover for Vogue is not his first stint with photographer Annie Leibovitz. Promoting Zoolander in 2001, Stiller appeared as himself in a cheeky fashion shoot. The juxtaposition of the glamorous fashion world and Stiller as an actor included appearances from designers Hedi Slimane and Karl Lagerfeld.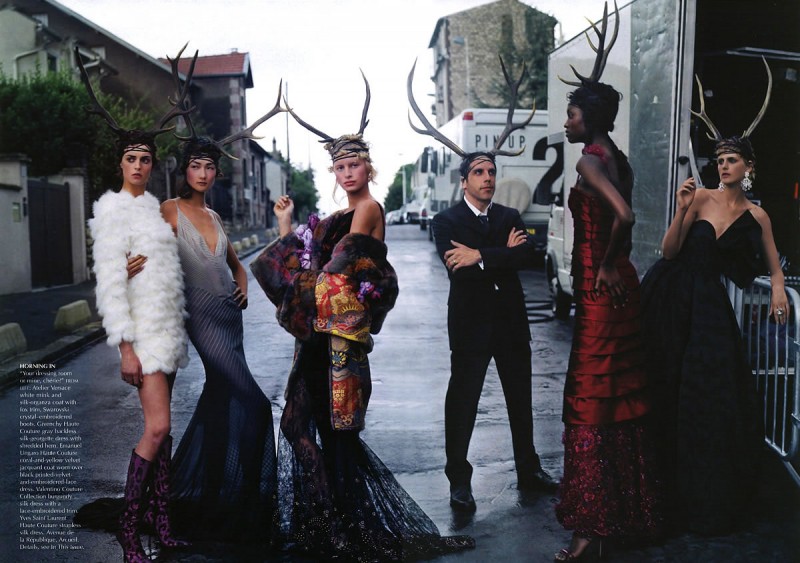 Ben Stiller Covers L'Uomo Vogue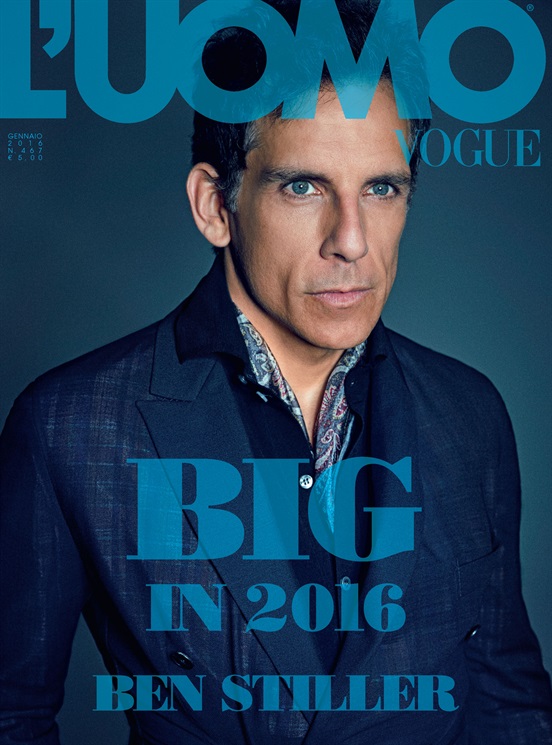 Embracing quite the promotion tour, Zoolander 2 star Ben Stiller covers the February 2016 issue of L'Uomo Vogue. Cleaning up in sharp suiting and trendy fashion pieces, Stiller connects with photographer Francesco Carrozzini for a portrait series.