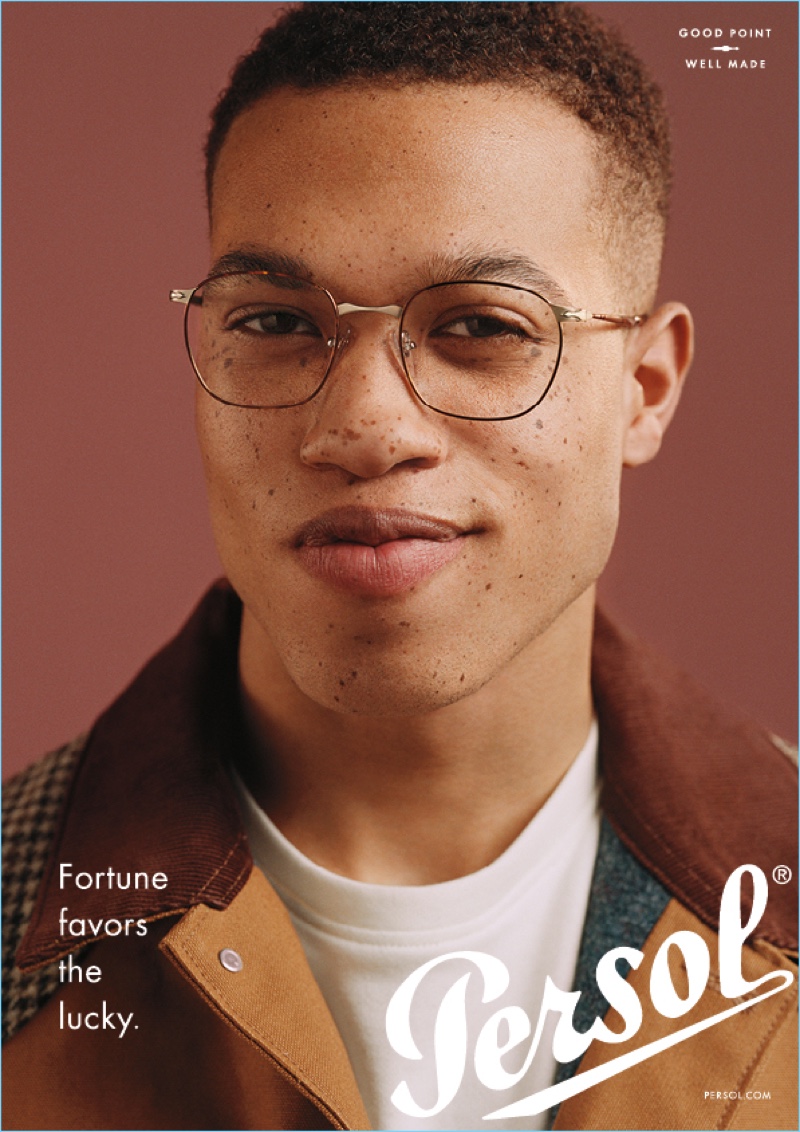 Persol's latest eyewear styles shine in a new campaign. The brand entitles its advertisement "Good Point, Well Made." Reflecting on its 100-year heritage and artisanal Italian craftsmanship, Persol looks ahead to the future by celebrating the spirit of independence.
A diverse cast of models appear before photographer Sharif Hamza for sharp photos. Sure of themselves and their place in the world, they're not afraid to question perceived realities, one statement at a time. Models Tylique Walters, Conrad Solaka, Magdalena Martynowicz, Louie Vasquez, Hsu Chen, and Spencer Draeger front the outing.
Related: Vincent Gallo Stars in Persol Campaign
Discussing the overall vision for the campaign, Persol shares, The campaign copy hacks every day idioms for an ultra-individual generation, with subtle wit and cool humor, to express this dichotomy between tradition and progress.
The label continues, Familiar expressions are flipped on their heads, making us laugh at ourselves, revisit our assumptions, and rethink established "truths" with a fresh perspective. The ordinary, seen through Persol's lenses, is anything but.
Persol Good Point, Well Made Campaign