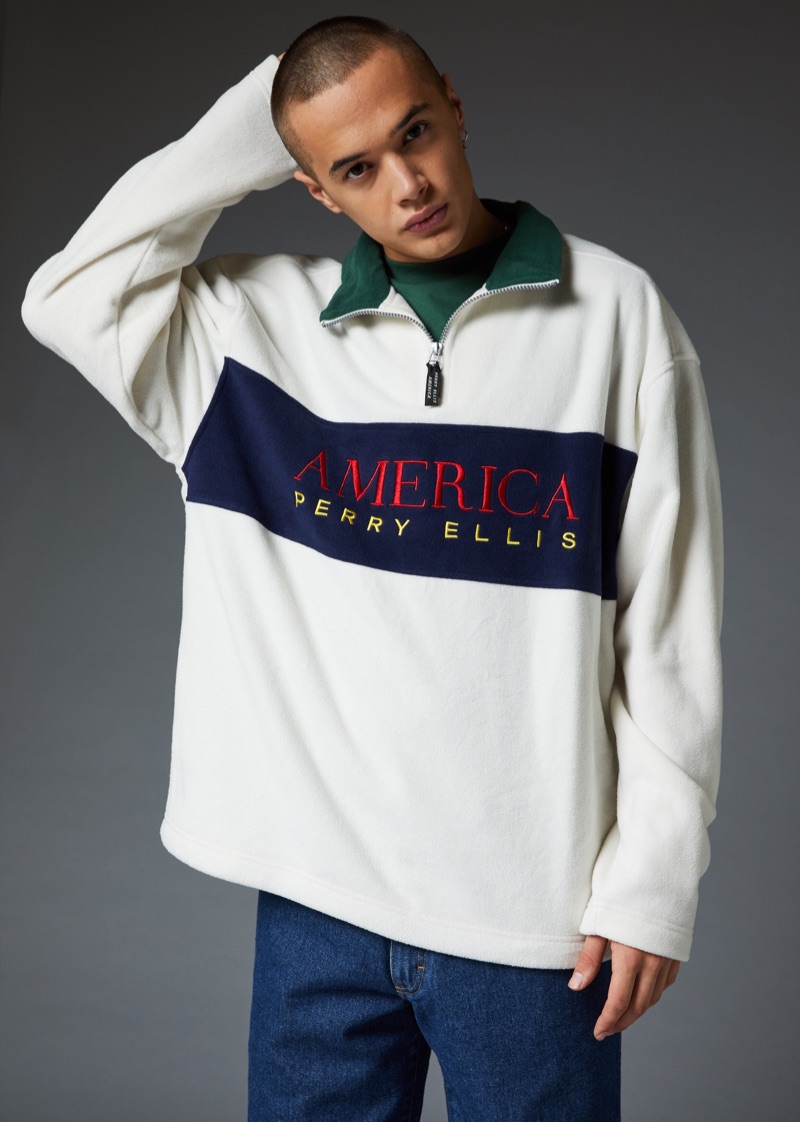 The Perry Ellis America Capsule 3 collection launches with an exclusive selection at Urban Outfitters. Inspired by the brand's nineties archive, key clothing items range from a logo colorblock rugby shirt to a half-zip sweatshirt and denim jacket.
Related: Blast from the Past | Perry Ellis America Capsule Collection Launches
Perry Ellis creative director Michael Maccari discusses working with Urban Outfitters on the release. We are excited to be partnering with Urban Outfitters for the Capsule 3 debut of Perry Ellis America, says Maccari. This fall seasonal capsule hones in on our brand's '90s legacy; the synergy with Urban Outfitters makes it an ideal retail partner for us to reach a new audience.
In addition to an exclusive selection at Urban Outfitters, Perry Ellis has more styles to choose from at PerryEllisAmerica.com.
Perry Ellis America Capsule 3 Collection