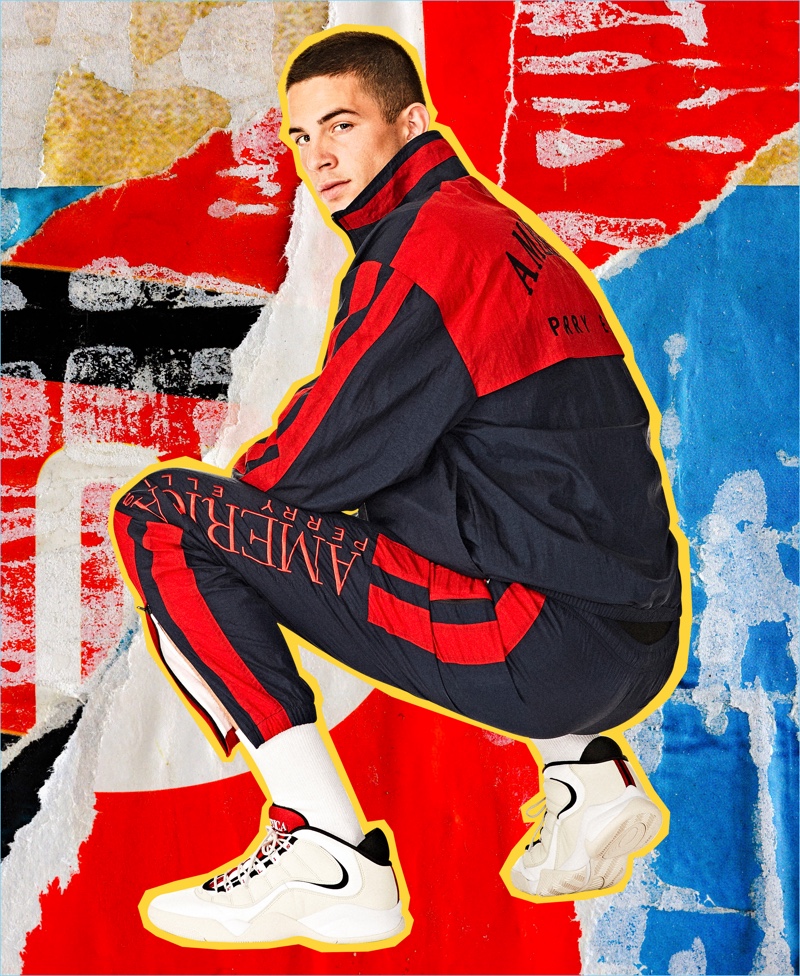 Perry Ellis joins the nostalgia wave with its latest release. The brand reintroduces Perry Ellis America. Revisiting its archives, the label delivers several of its most iconic pieces. The 12-piece collection begins with a look at 1984 that features light wash denim and nylon tracksuits. Nineties themes emerge as well with graphic tees and color-blocked outerwear. The first of five collections to drop, you can purchase the range at PerryEllis.com. It will also be available at Matches Fashion, Bloomingdale's, HBX, and Ron Robinson at Fred Segal.
Related: Perry Ellis Presents Life Ready Fall '18 Collection
Discussing the outing, Perry Ellis creative director Michael Maccari shares, Initially, Perry Ellis America was Mr. Ellis' answer to his personal need for true, weekend casual wear. Rooted in denim, it [Perry Ellis America] still had the true sportswear handwriting of his collection but was meant to tie back to jeans. As it evolved in the 90's–when the streetwear trend became more bold and prevalent–the line transitioned into graphics, logos, color blocking, nylon, etc.
Maccari continues, At that time, logo-heavy tracksuits, anoraks, and sporty outerwear were staples of the line, lending a more laid back look than in previous iterations. The new Perry Ellis America establishes a true casual collection, rich with the bold logos that made the original line a success and helps to reinforce our history and our foundation in the same way that it did for Mr. Ellis with the first launch.
Perry Ellis America Capsule Collection