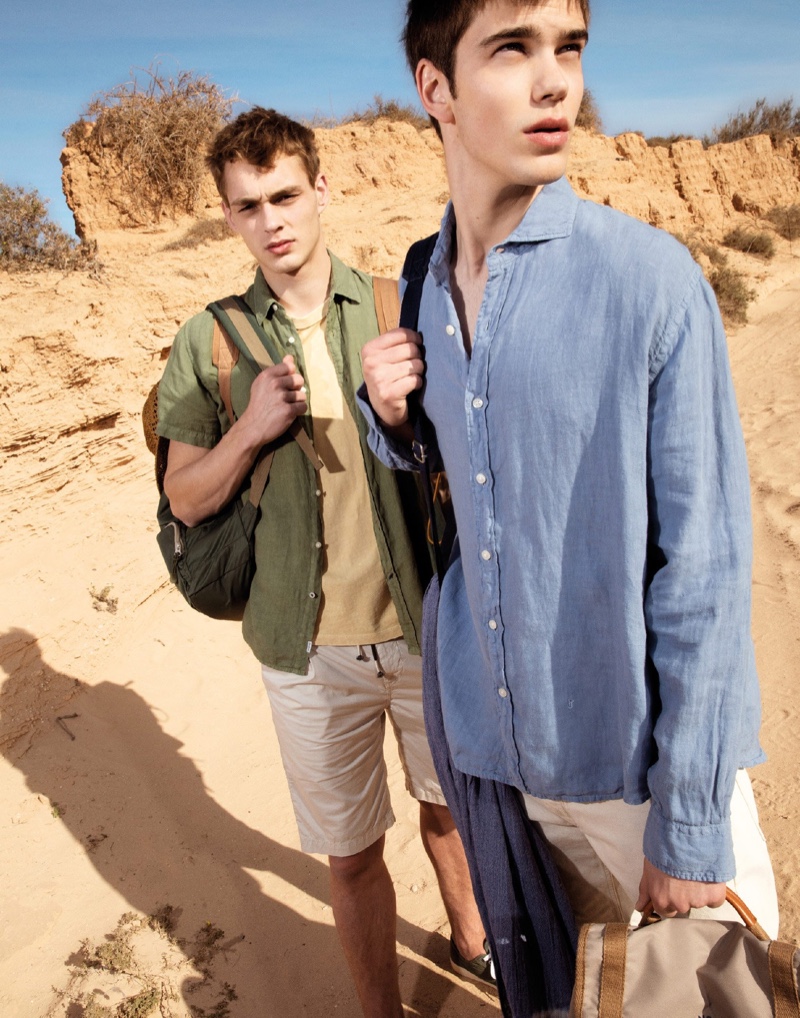 Pepe Jeans takes to the outdoors for a new spring editorial. The fashion brand finds the desert to be the perfect setting for its style excursion as its latest collection is about expanding horizons. We stand on the brink of a new era, characterized by the modern desire for more local, unique, and idiosyncratic experiences, shares Pepe Jeans.
Related: Passport to the Music Island | Iwan Rocks Pepe Jeans Pre-Spring '20 Collection
Models Dani van de Water and Sam Steele front the editorial outing. The pair poses in a wardrobe that features must-have items like soft cotton chinos [that] mimic nature's color palette in stoney whites, peaceful blues, and classic khaki tones. The environment also affects the season's narrative with an emphasis on stripes and sun-bleached prints [that] reflect the harshness of the desert landscape.
Pepe Jeans 'Wilder Frontiers' Spring 2020 Editorial