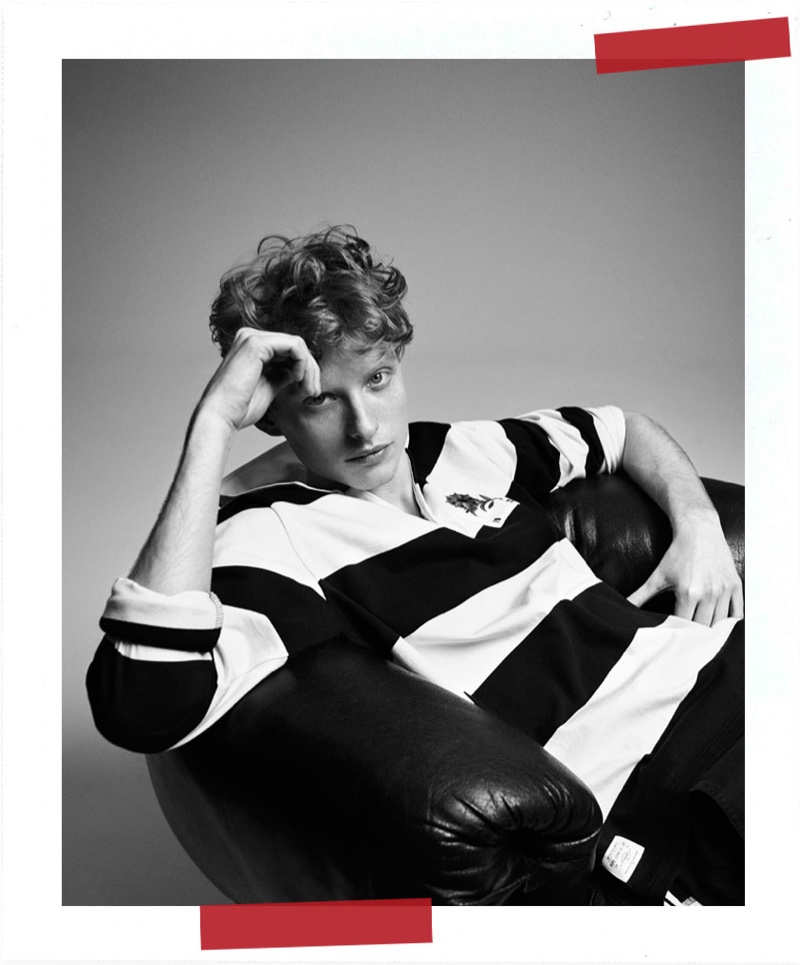 Pepe Jeans looks to British music icons of the 1950s and '60s for the inspiration of its pre-spring/summer 2020 collection. The fashion brand brings to mind images of David Bowie, The Who, and The Rolling Stones as it presents its latest range of men's clothing. Representing Pepe Jeans' man for the season, model Iwan Zalewski is front and center.
Related: It's in the Streets | Otto Lotz & Wellington Grant for Pepe Jeans
He inspires in must-have pieces for the season that includes a rugby-style polo. The top includes stripes inspired by the '60s and one of the collection's many rose details. Embracing a natural color palette, shades of blue, ecru, and more dress an everyday wardrobe of jeans, sweatshirts, and tees. The lineup also consists of transitional men's fashions like a hooded jacket or printed sweatshirt.
Pepe Jeans Pre-Spring/Summer 2020 Collection