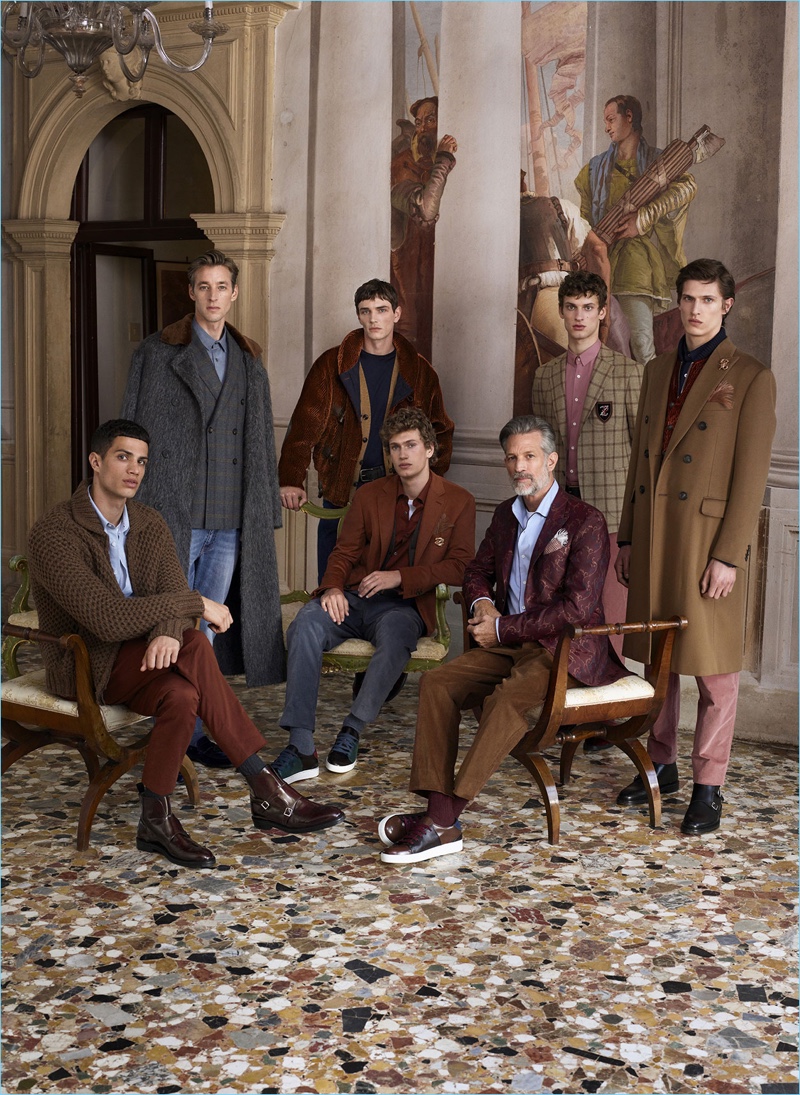 Pal Zileri looks to capture the elegant nature of its man for fall-winter 2018. The Italian brand collaborates with photographer Johan Sandberg for its newest campaign. The advertisement takes us to Villa Valmarana ai Nani, where men of various ages come together. Representing Pal Zileri's sophisticated family for the season, the cast includes Ashton Gohil, Joel Frampton, Julien Sabaud, David Trulik, Edoardo Sebastianelli, Hugo Villanova, and Terrence Sheahan.
Related: Pal Zileri Perfects Chic Style with Spring '19 Collection
Designer Rocco Iannone's latest collection fits right in with the idea of a modern Venetian painting. In group shots, differences and similarities are revealed: glances, posture, and attitude convey a sense of individuality, but all the characters share ethos and virtues, crystallizing them as true men Pal Zileri. Heralds of the virtues of the contemporary, distracted and dignified man, the members of this cross-generational clan seem to have just arrived from a journey, but ready to leave again, to show everywhere the union between tradition and modernity.
Pal Zileri Fall/Winter 2018 Campaign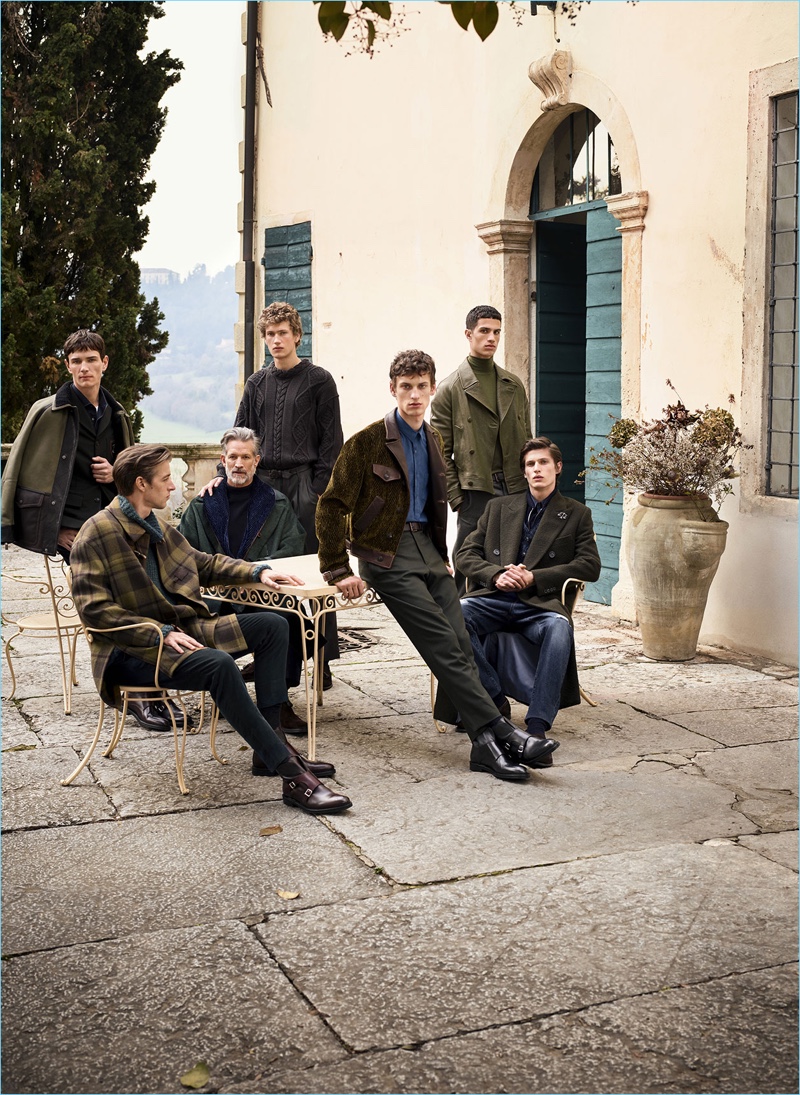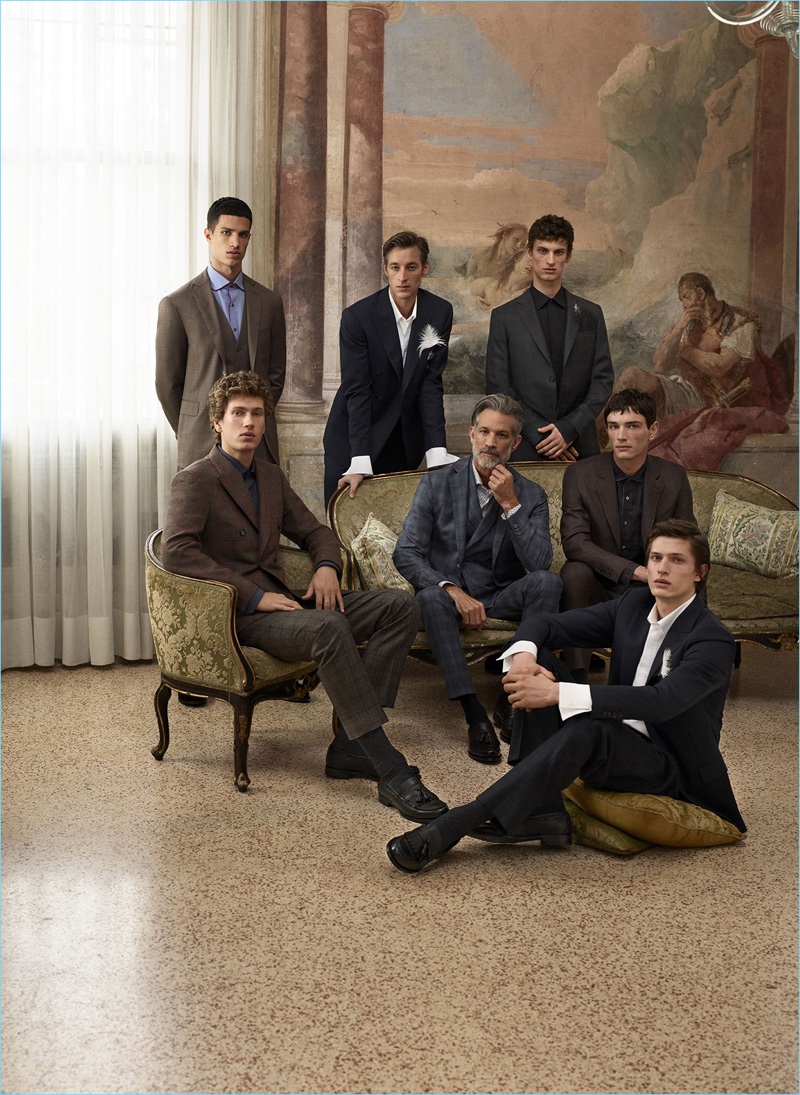 Hair: Massimo Gamba
Makeup: Arianna Cattarin
Casting: Carlo Savoldi
Pal Zileri Fall/Winter 2018 Lookbook