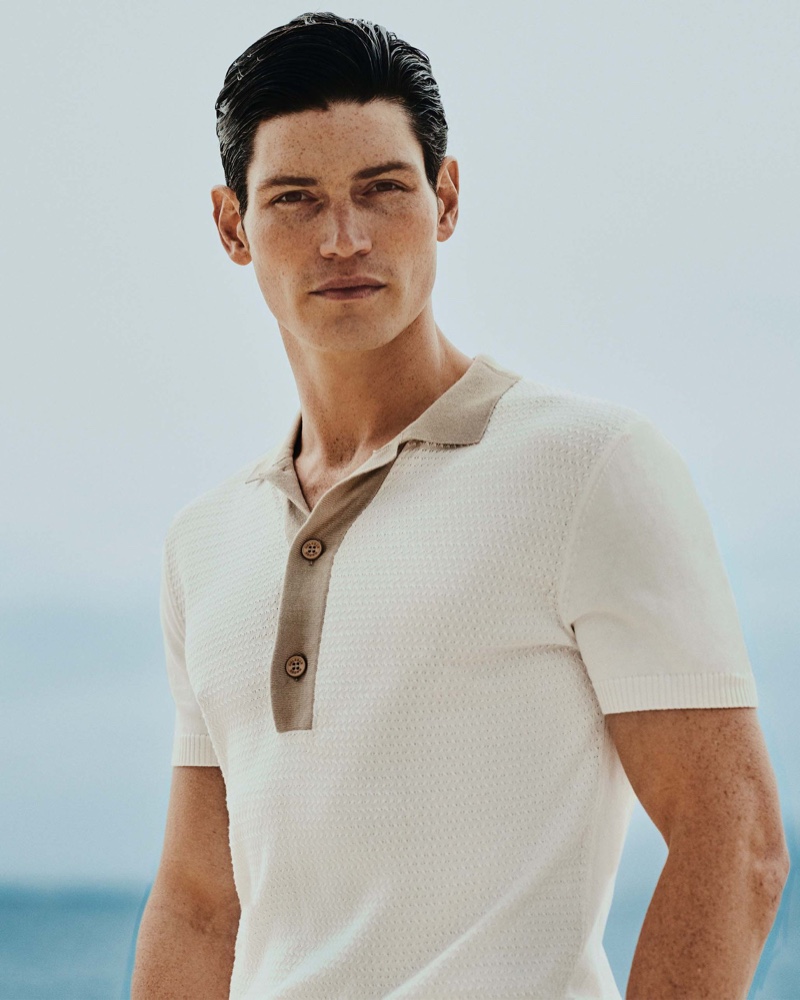 Orlebar Brown takes us back to the beach with its cruise 2019 collection. Ideal for a holiday getaway, the new range is modeled by Sam Way, Augusta Alexander, and Rob Knighton. The trio showcases Orlebar Brown's range, which offers a variety of styles and patterns in both light and bright colors. The collection includes cotton blends and authentic Italian-made clothes at the height of style. The 2019 cruise range is well poised to allow the discerning wearer to find a good fit, color, and style regardless of their tastes. Blues are prominent, but plenty of other colors and patterns are available.
Related: Sam & Rob Don Smart Fall '19 Essentials by Orlebar Brown
The swim shorts offer a variety of patterns, from standard stripes to entire views of a splendid cityscape. The polo shirts are likewise styled and varied in their colors and patterns. From vibrant summer colors to more muted winter colors, the collection offers a wide plethora of styles. Orlebar Brown positions itself for the fashion scene with its new season providing something for everyone. This selection even includes shoes. Sandals are included in the collection, allowing a purchaser to wear a complete Orlebar Brown outfit.
Orlebar Brown Cruise 2019 Collection