Noel Gallagher, the famed English singer-songwriter and guitarist, has collaborated with guitar manufacturers Gibson and Epiphone to produce new limited-edition guitars. Gallagher revisits two of his all-time favorite guitars as part of the partnership.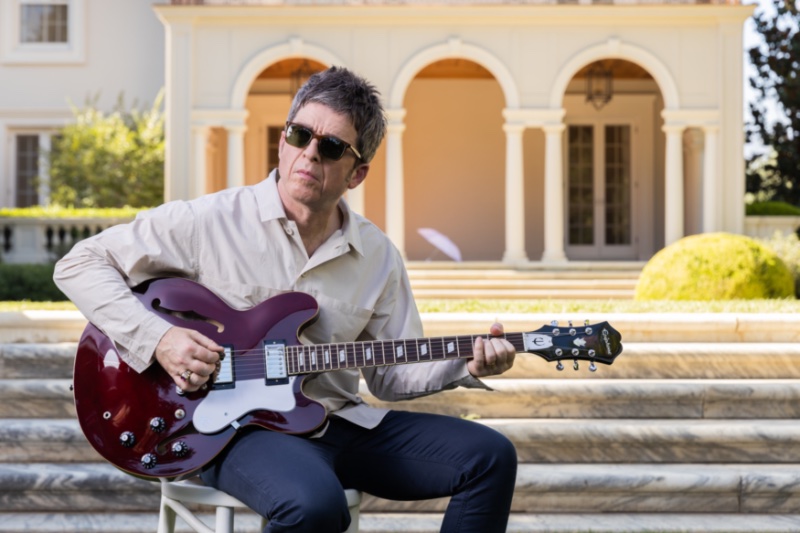 For instance, Gallagher works with Gibson to replicate his much-loved 1960 Gibson ES-355 guitar. On the other hand, Gallagher continues to pay homage to his favorites of the mid-nineties with the Epiphone Riviera.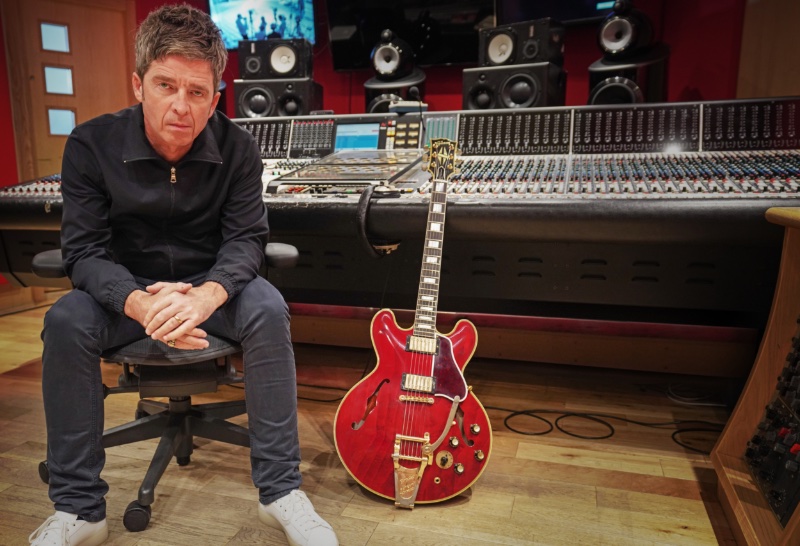 Gallagher exclaims, "F**k me, what a guitar!" about the 1960 Gibson ES-355 when discussing the instrument. The performer, who is 55 years old, freely admits, "I've actually sent my main one back to storage, something I haven't done since the day I bought it… That's how good it is!"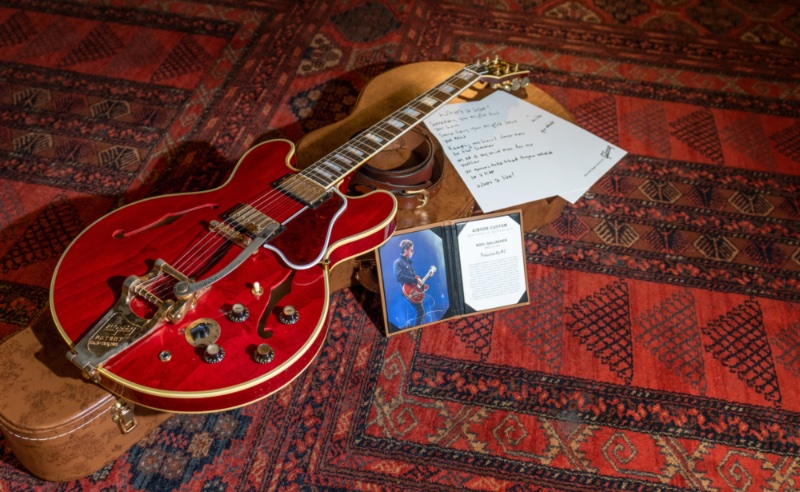 Gibson Noel Gallagher 1960 ES-355 Guitar
About the 1960 Gibson ES-355, Lee Bartram, EU Head of Marketing & Cultural Influence EMEA at Gibson Brands, explains, "This is the guitar associated with Noel Gallagher since the late 1990s; we have taken our time over the details, we have worked closely with the artist and we have produced not only a truly remarkable recreation of the original but also a beautiful instrument which can be appreciated by all."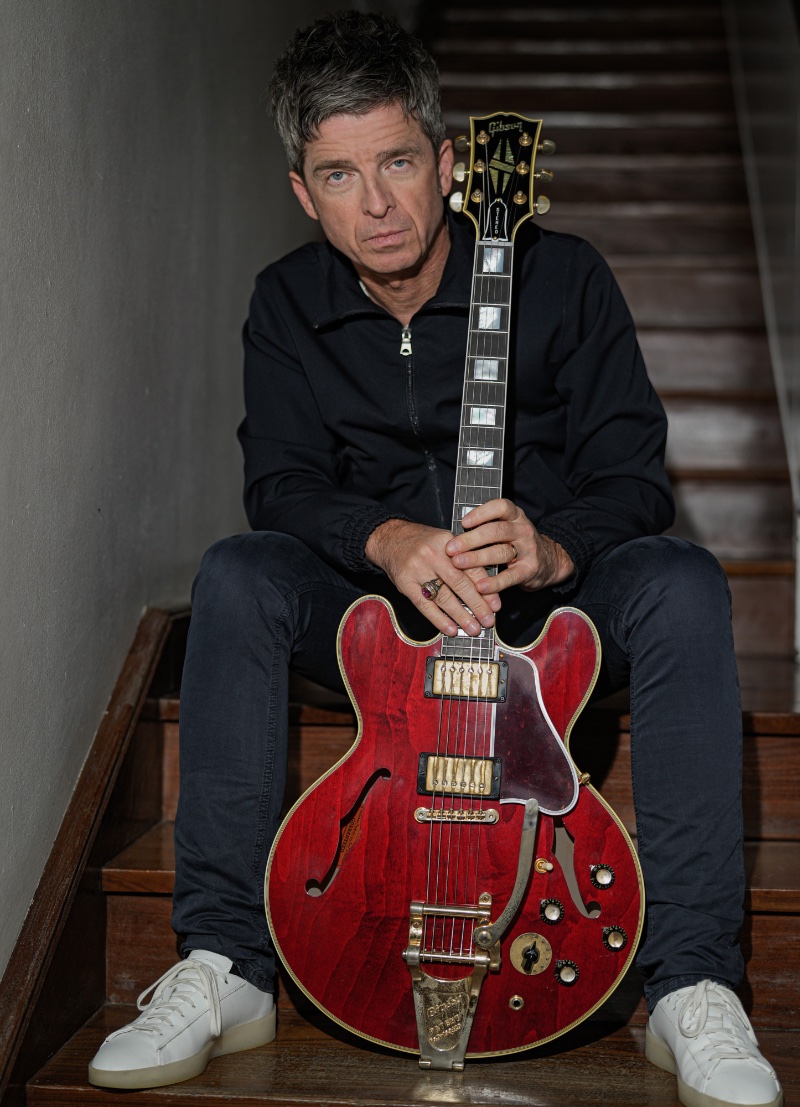 Bartram adds, "Gibson Custom continue to push the boundaries of what can be done with new guitar production, this project is has been a labor of love for over 10 years and I'm extremely proud of what has been produced by amazing artisans in Nashville."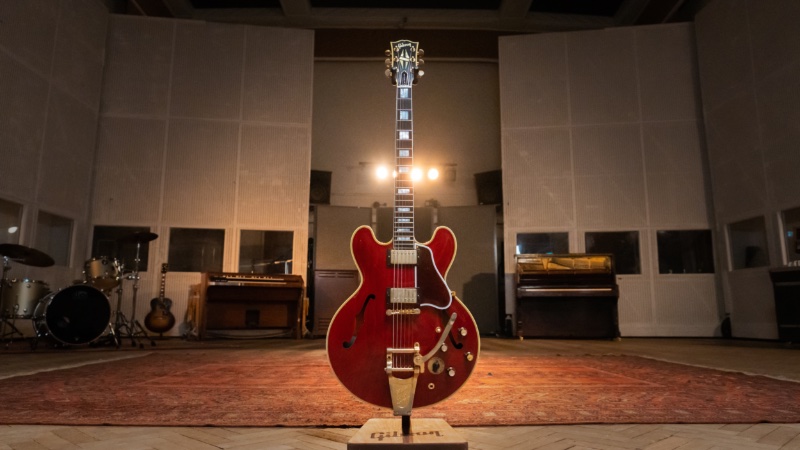 Since the late 1990s, Gallagher's 1960 Gibson ES-355 has been his principal live guitar, seen by millions. Gibson is thrilled to produce a limited run of 200 for Gallagher's primary electric guitar, which has a multi-ply bonded maple body, a mahogany neck and ebony fretboard, a Varitone switch, and a Bigsby® B7 vibrato tailpiece. A handwritten lyric sheet, a hand-signed COA, and a unique Bear Strap like Gallagher's come with the guitar.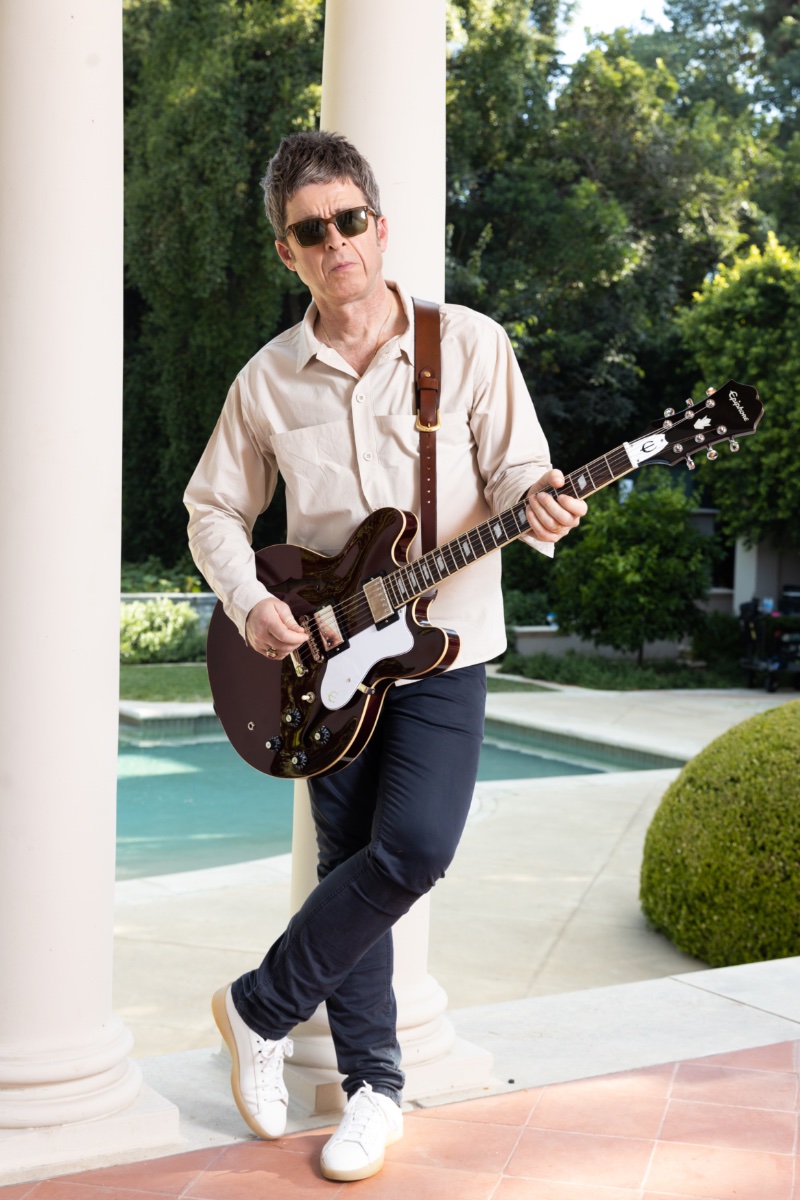 Epiphone Noel Gallagher Riviera Guitar
Lee Bartram says, "Very few artists encapsulate 'For Every Stage' like Noel Gallagher." Bartram explains, "From being discovered in Glasgow to performing in front of 250,000 attendees at Knebworth, Noel's constant guitars were his Epiphones. The Epiphone Riviera is one of the most memorable and has been the inspiration for many guitarists coming out of that era. Noel Gallagher created a huge sound from that guitar while also using it to write and record some of the world's most iconic anthems."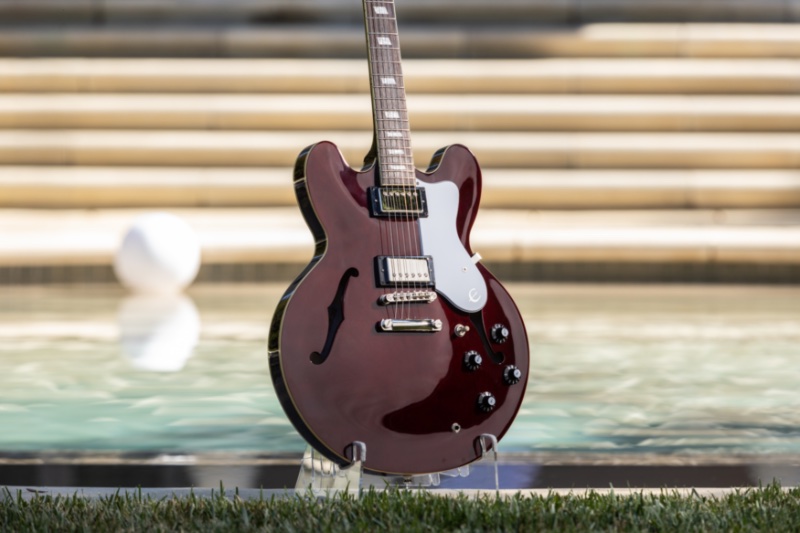 During early Oasis concerts, Noel Gallagher used Gibson and Epiphone guitars, but Epiphone Rivieras stood out. These instruments delivered the ultimate live rock 'n' roll experience. Epiphone's Noel Gallagher Riviera in Dark Wine Red welcomes him back to the core lineup.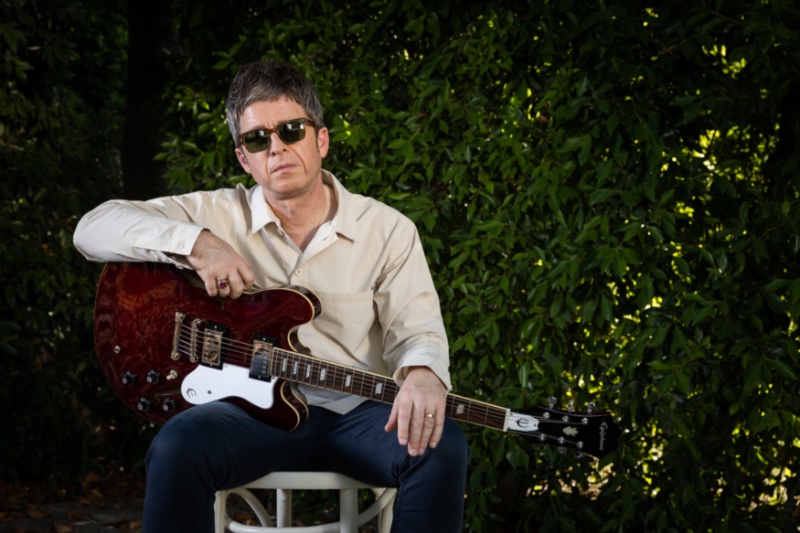 Epiphone integrated several historical characteristics on this replica model, with the original remaining in the artist's possession. SlimTaperTM necks have volutes. Epiphone Alnico Classic PROTM pickups guarantee the sound matches the appearance. This guitar has antique features like 'E' decals and a brown sound hole label—the Epiphone hardshell case and artist signature on the headstock complete the instrument.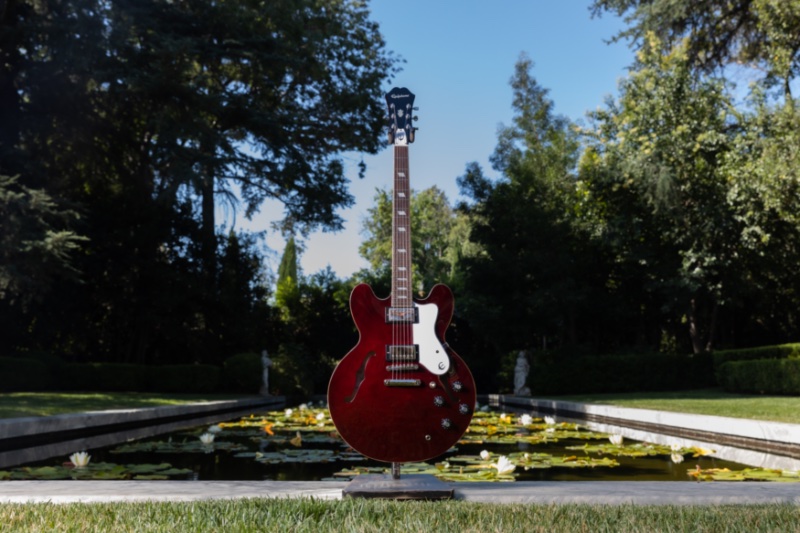 Noel Gallagher recalls his fondness for the Epiphone Riviera, "That guitar played a part on so many songs in the nineties it's ridiculous." The English singer adds about the new guitar release, "The Epiphone is excellent, really very good… sounds exactly like my original one, it's a belter!"