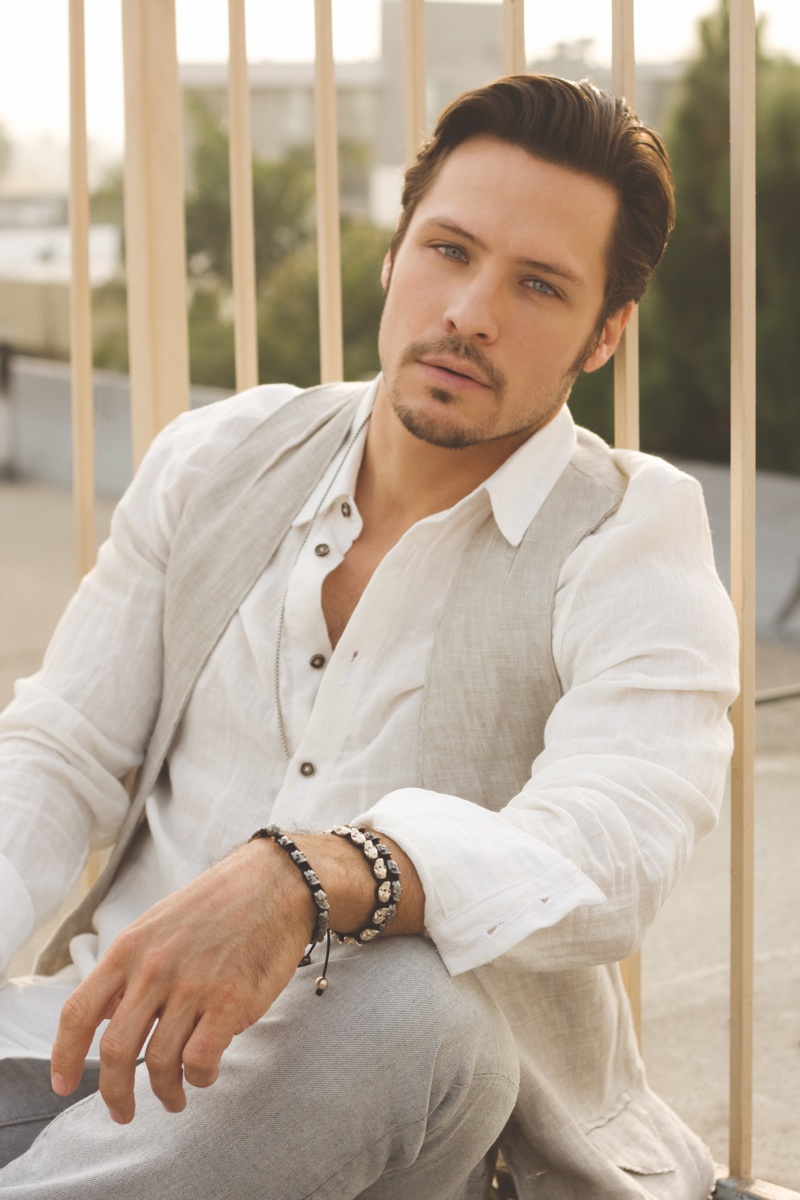 Playing the Nice Guy-After starring as Kyle Valenti in cult-hit Roswell and tackling recurring spots on popular television series such as It's Always Sunny in Philadelphia and Vanished, New Mexico native Nick Wechsler plays fan favorite Jack Porter on ABC's hit show Revenge. Wechsler plays the show's blue collar worker with noble intentions. Caught in a love triangle with the revenge-driven Emily Thorne and the other man in her life, Daniel Grayson, Wechsler finds himself in a tough spot as Jack.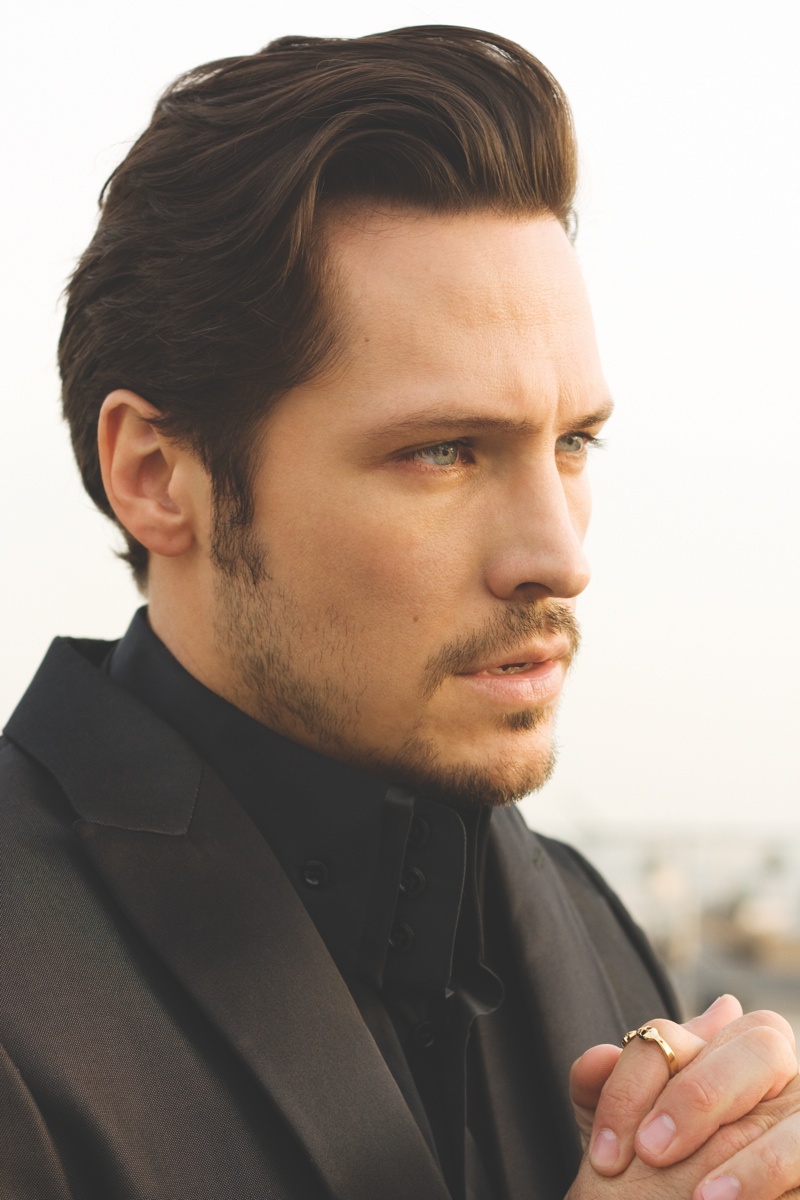 How's life in Los Angeles?
It's just like everyone else's only it costs more and everyone has a dog in their purse. I'll say this, despite that: I used to hate it here. I used to want to move back to Albuquerque. Years ago, I realized that this place has way more going for it than Albuquerque does. At least here, when you're giving a dude a handy for meth money, you're at the beach! Kidding. Kind of.
So…what fueled your passion for acting?
I got started acting primarily because I wanted to do some form of comedy. I guess I needed an audience for whatever awful thought I had that made me laugh. And I eventually realized that it wasn't designed to be delivered alone, that it required a partner. That led me to acting, which led me to drama, and I just started getting more dramatic work than comedic.
Let's talk Revenge. Your character Jack wears his heart on his sleeve and is the ideal family man. Do you identify with him?
I do identify with Jack, yes. I, too, am very loyal and protective and I'm often too moral for my own good. That being said, however, we are very different. I'm more cynical and suspicious of people and their motives, and I am shy and I'm not as romantic and I don't know how to fix anything or mix a drink. This question is making me hate myself.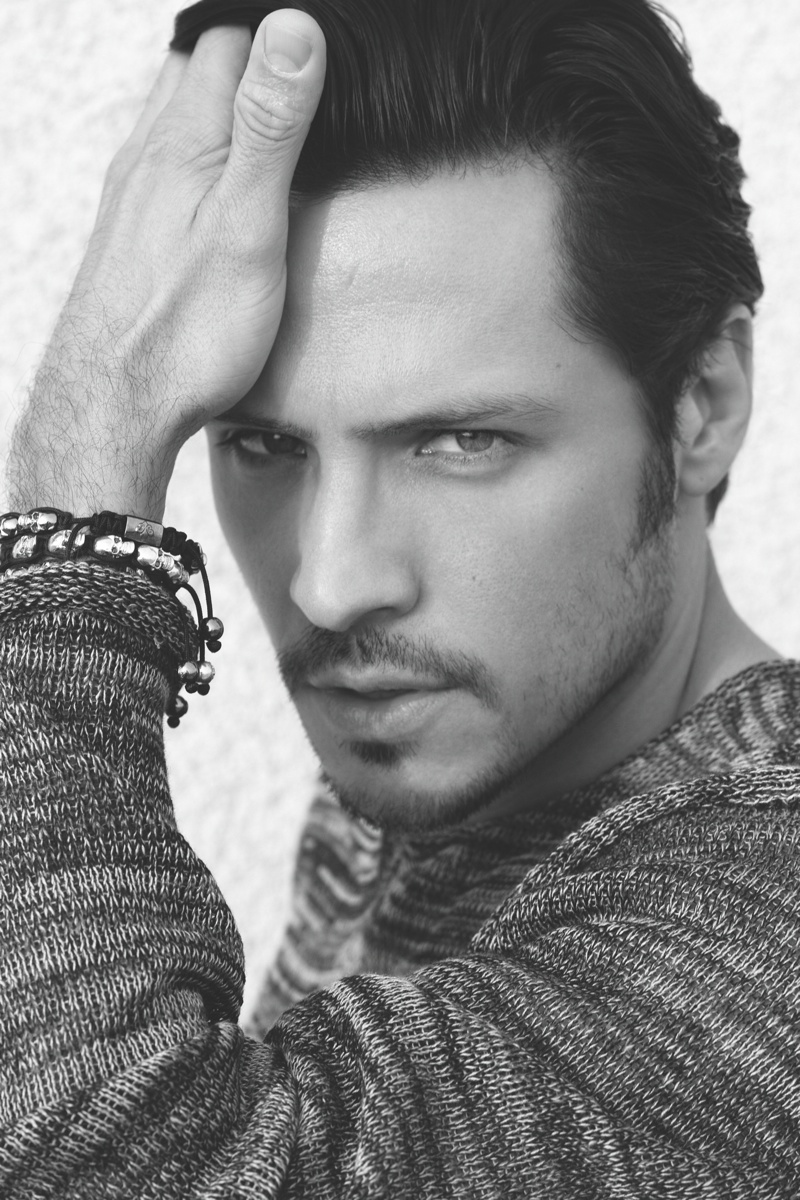 Well, the inevitable question…have you ever been in a love triangle?
I don't know that I've ever officially been in a love triangle. I've definitely had feelings for people who were taken or had feelings for more than one person at a time. My take on how to behave in situations like these might be a little controversial. Obviously, we need to be respectful of the boundaries of other people's relationships, but I feel like if you have serious enough feelings for someone who is taken, it can be worth making them aware of those feelings because you never know where they're at with their relationship. I'm not advocating actively pursuing them or trying to lure them away from their love. That's fucked up. I'm saying I don't think it makes you an awful person to let them know you have a crush. The ball is in their court at that point. If they want to stay with their partner, they will. If they don't, they know you're interested. Life is just too goddamn short to not fight for what you want.
How have the fans been treating you?
They've been really great. They're always polite and complimentary and respectful of my privacy. I always like talking to people who watch the show and getting their take on things. And on a rare occasion a fan will offer some useful critique, which I actually appreciate. It gives me a sense of whether or not what we're doing is working. But there is overwhelming good will towards the show, which has been lovely.
What's in store for Jack moving forward?
Hm. I can't say much. In large part because I don't know much. But I can say that as Jack's relationship with the Ryans gets more volatile, he must consider colluding with someone much more dangerous in order to extract them from his life.
Story originally published in
Fashionisto
#7. Photos by
Angelo Kritikos
. Styling by Catherine Collins.
Grooming
by Patricia Morales @ JedRoot using W3LL People Cosmetics. Retouching by Saria Atiye.