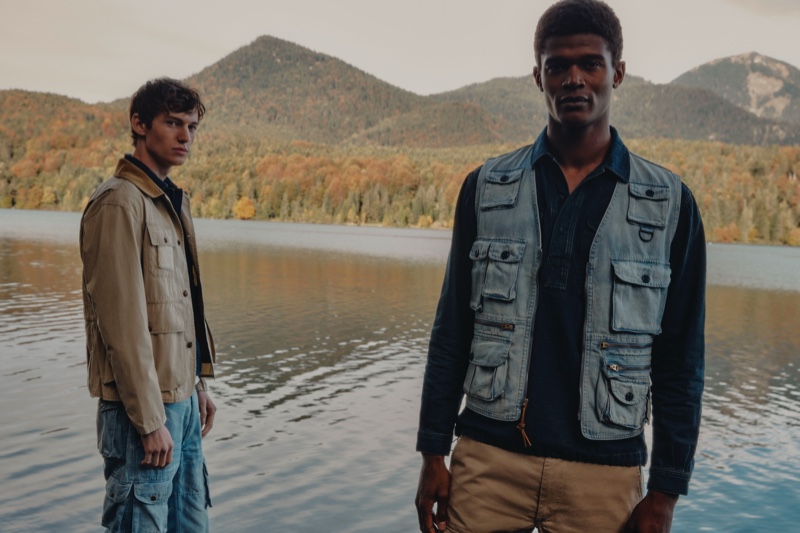 Mytheresa partners with POLO Ralph Lauren to release an exclusive men's capsule collection. The range takes inspiration from the POLO archives, revisiting iconic pieces of the nineties from POLO Sportsman. A 12-piece collection features rugged clothing with casual fits and prints, which reference fishing and nature. For the capsule campaign, Mytheresa travels to the Bavarian Alps to capture the collection and designer Ralph Lauren's affection for the outdoors.
Related: Roberto, Timothy + More Dress Up in POLO Ralph Lauren Holiday '20 Collection
Models O'Shea Robertson and Jakob Zimny appear before the lens of photographer Patrick Houi for the occasion. Meanwhile, Mytheresa global creative director Julian Paul art directs the stylish outing. Front and center, O'Shea and Jakob sport utilitarian pieces that range from cargo trousers and printed sweaters to heavy cotton shirts. The Mytheresa POLO Ralph Lauren capsule collection is available now on Mytheresa.com.
Mytheresa POLO Ralph Lauren Fall/Winter 2020 Capsule Collection