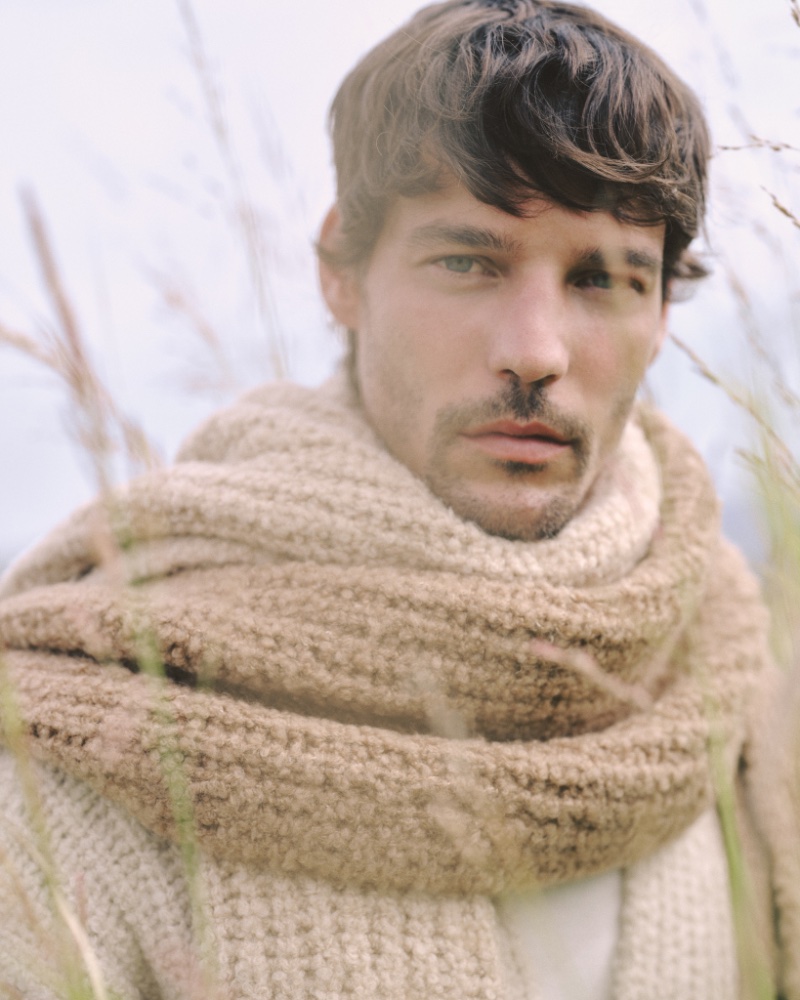 As the seasons shift and the chill of winter calls, Mytheresa offers a compelling reason to embrace the cold: its curated offering from the fall-winter 2023 collections. Amidst a rustic yet undeniably stylish backdrop, model Jorge Roman steps into frame, donning ensembles that are as much a nod to the classics as they are a stride towards the future.
Mytheresa has once again outdone itself by bringing together an array of distinguished brands under one cohesive narrative. Roman is the epitome of luxurious comfort wrapped in an oversized Loro Piana scarf, the fabric's quality palpable through the photograph.
Mytheresa Fall/Winter 2023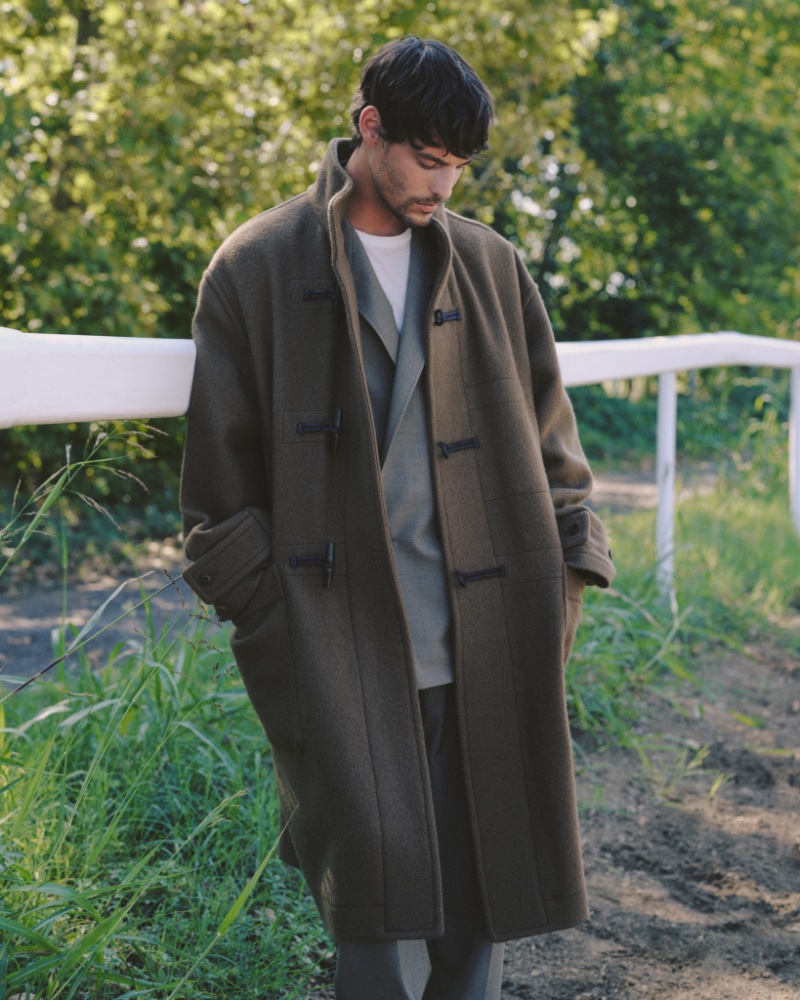 Moving forward, Roman presents a LEMAIRE ensemble that epitomizes sleek coziness, a harmonious fusion that challenges the conventional boundaries of cold-weather fashion. LEMAIRE's contemporary cuts create a silhouette that is both current and infinitely wearable.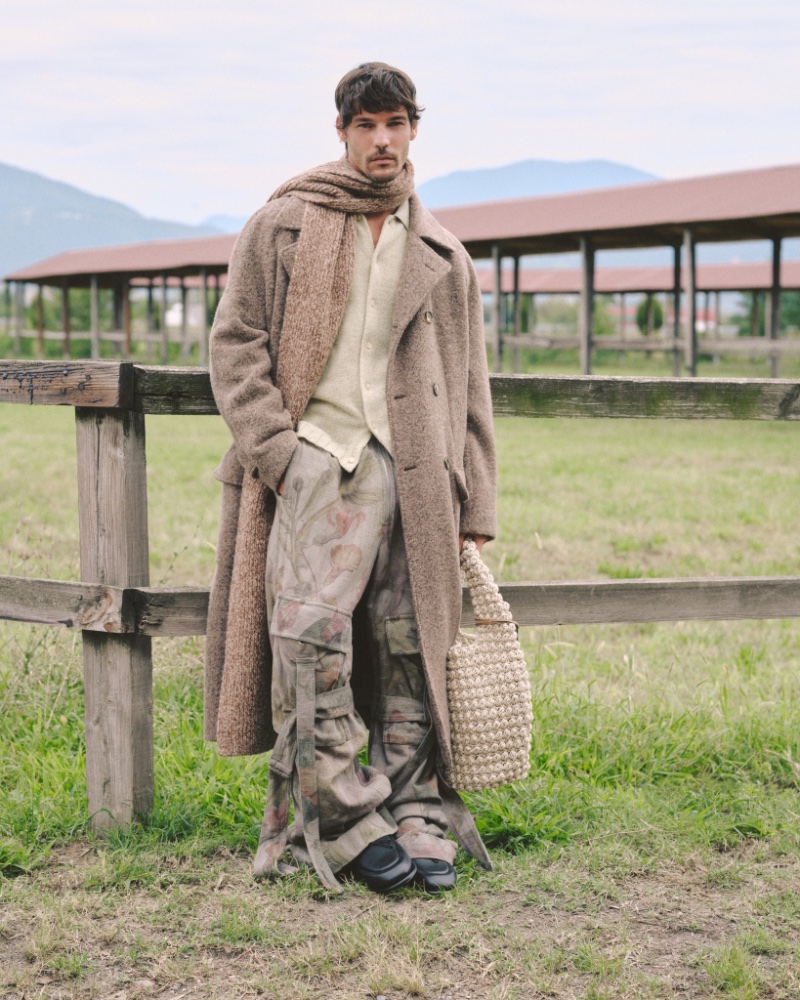 Neutral tones take precedence as Roman adorns himself with layers from Dolce & Gabbana, Auralee, Dries Van Noten, and JACQUEMUS. The layering technique not only showcases the individuality of each brand but also creates a cohesive palette that harmonizes with the season's natural hues.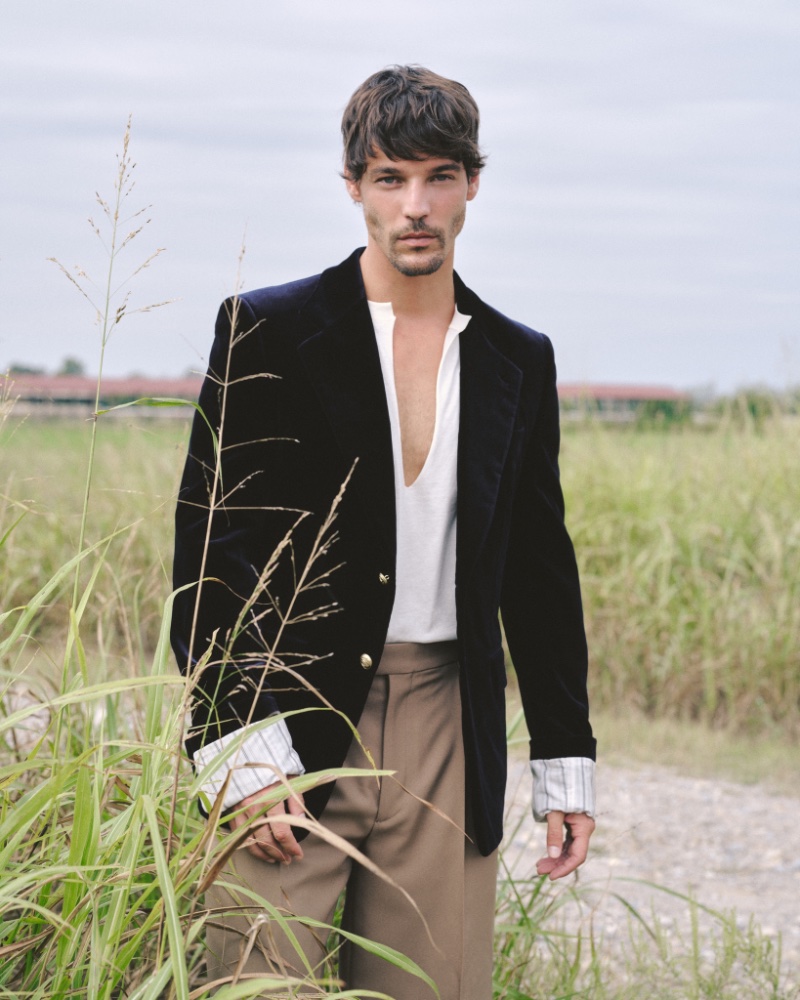 In another look, Roman captures the essence of precision tailoring in Gucci, demonstrating the brand's iconic style reinterpreted for the fall-winter season. The contrast of Gucci's sharp tailoring with Jil Sander's oversized yet structured outerwear illustrates a blend of form and function, inviting the modern man to dress with intention and personality.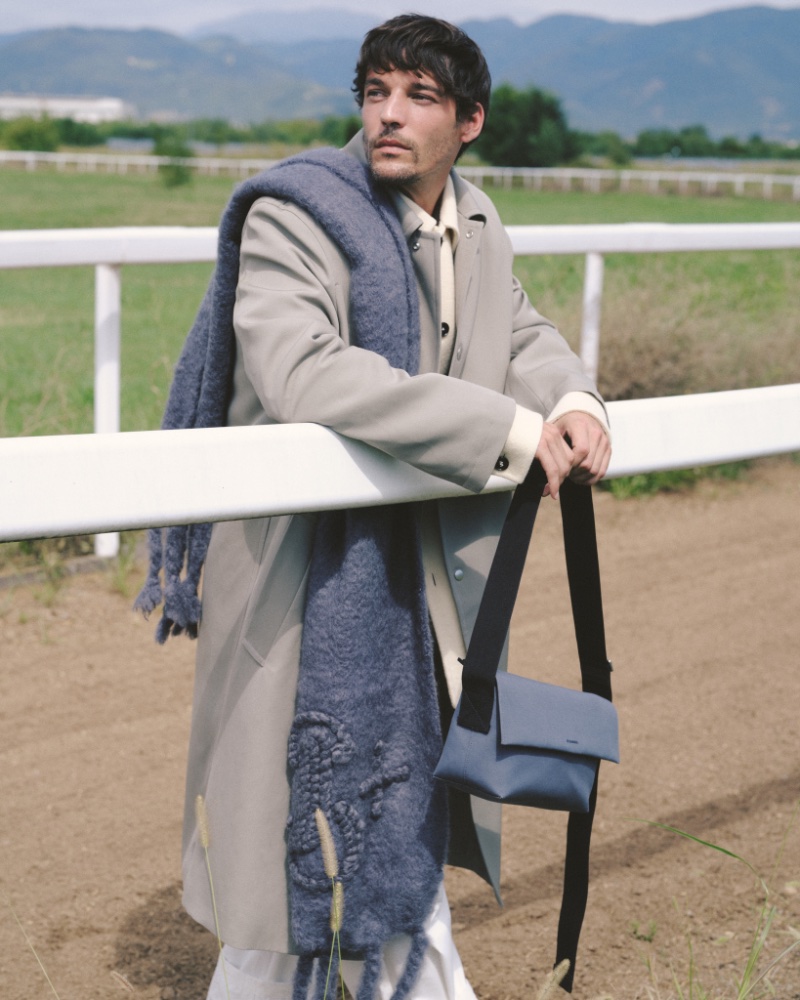 As we explore the sartorial palette of Mytheresa, we're reminded of the power of thoughtful curation. Each piece featured here is part of a larger conversation on how style and quality coexist.