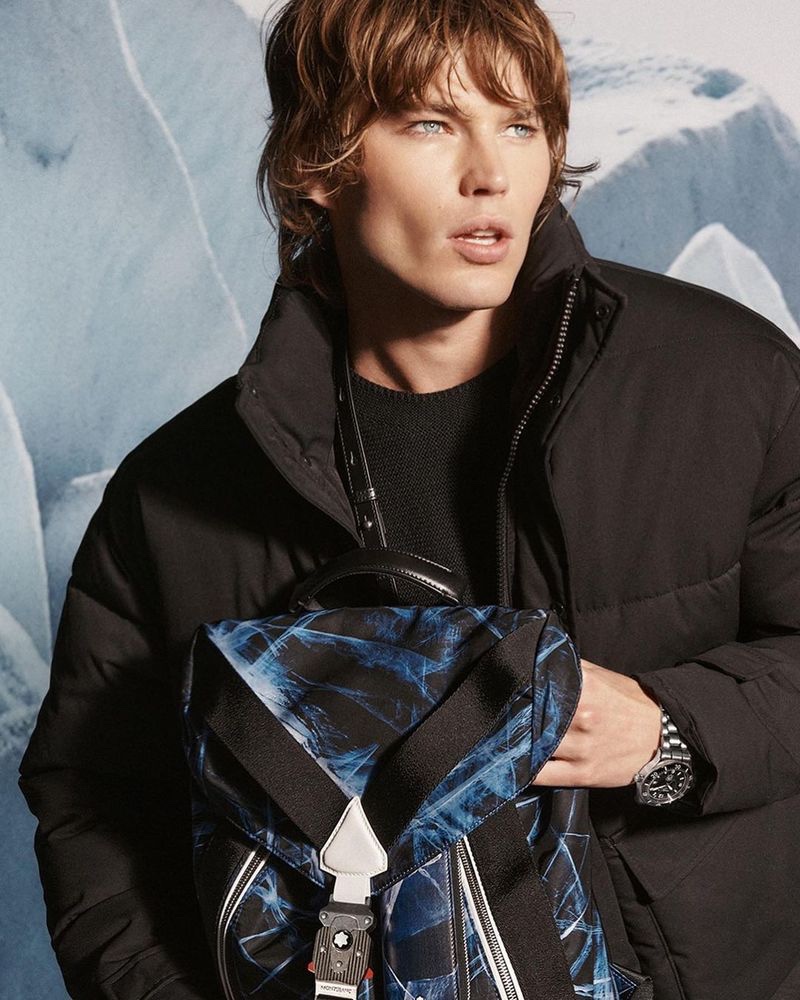 The Montblanc Glacier line is now the focus of an advertising campaign specifically designed for it. Glacier is a line by Montblanc that draws its influence from the brand's history and the natural world. The Mer de Glace, often known as the "Sea of Ice," is situated in the heart of the Chamonix Mont-Blanc, and the brand notes this geographical feature.
The "Sea of Ice" consists of ice floes, ice caps, and stunning glaciers. Glaciers played an essential role in the history of Montblanc as a Maison right from when the brand was first established. This link exists because of the glaciers' timeless beauty, which has held the attention of brave explorers and adventurers for a long time.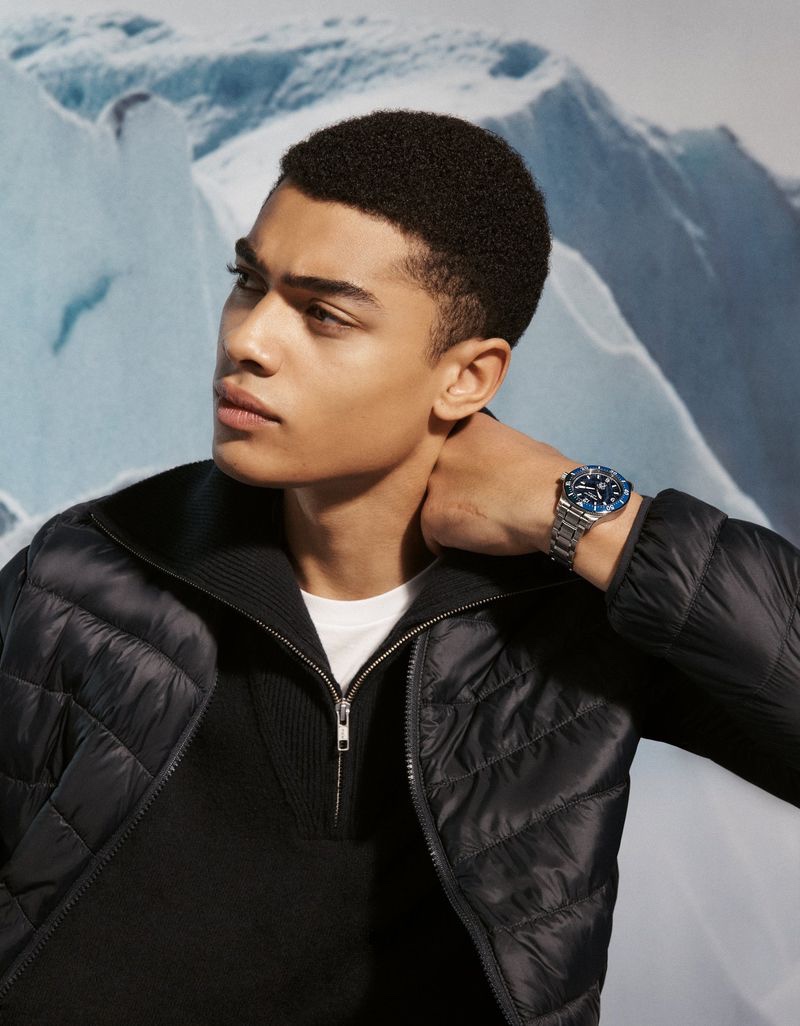 Montblanc Glacier Campaign
Brett Lloyd is brought on board to assist Montblanc with its Glacier advertising campaign. The fashion photographer takes photos of models Jordan Barrett, Giacomo Cavalli, and Désiré Mia for the advertisement. While this is happening, Jack Borkett is in charge of styling the three models. Borkett gets in touch with the spirit of Chamonix Mont-Blanc by dressing the models in warm clothes that are right for the weather.
Related: LEATHER GOODS TAKE THE SPOTLIGHT FOR MONTBLANC MEISTERSTÜCK COLLECTION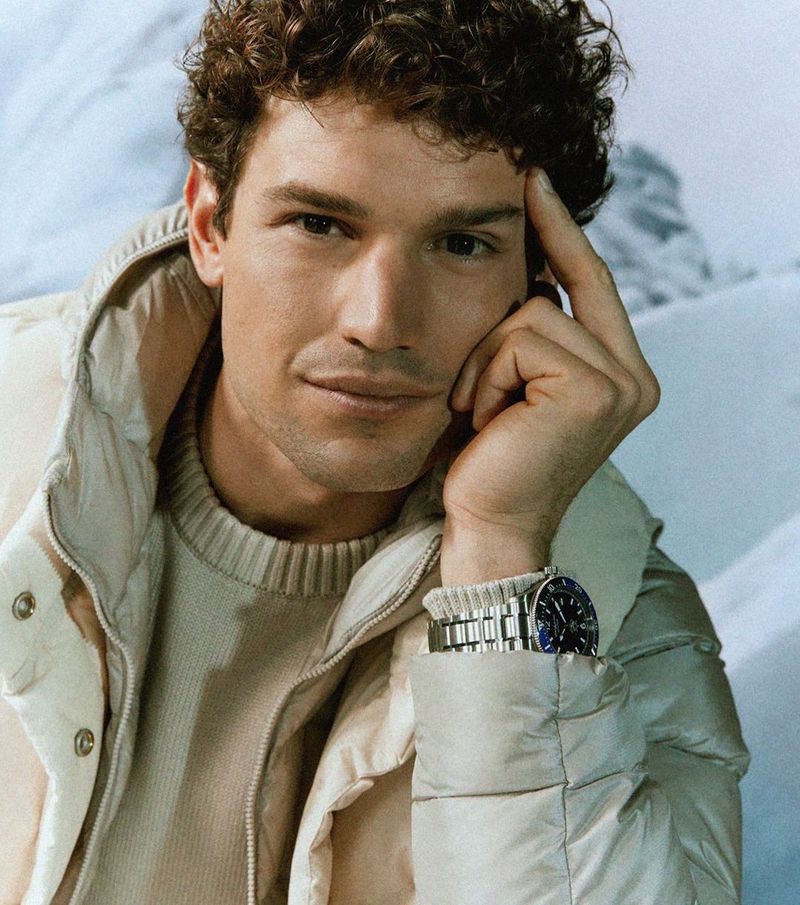 The Montblanc Glacier line features a variety of accessories, such as watches, pens, bags, and other items. The collection's highlight is the Montblanc 1858 Iced Sea Automatic Date watch, offered in green, blue, and black glacial patterns and may be paired with various wristbands.
There is a large selection of Meisterstück Glacier rollerball, fountain, and ballpoint pens, and customers have the opportunity to have these pens personalized for free. Lastly, Montblanc makes a powerful statement with its glacier print by using it on various bags, including the Meisterstück Selection Glacier Large Backpack, a belt bag, and a folio.