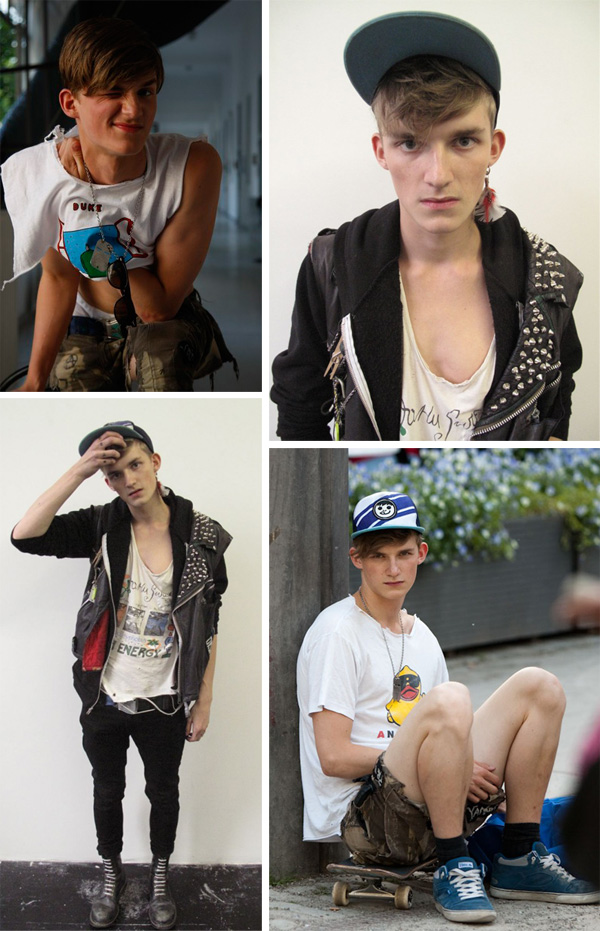 Pin
With an impressive runway resume that speaks for itself, Charlie Westerberg is clearly a casting favorite, but it's not only his physical features that catch attention, but also his infectious sense of style. Perhaps, the role of stylist should be in the Swedish model's future. Until then, our final questions for Charlie…
How would you describe your style?
Charlie: Much more complicated and thought out then it may seem. And when I was fourteen, I fell into Swedish punk-music, which if course affected my way of dressing. In Sweden, it's all about the fukkin leather and studs. The more the merrier.
What does style mean to you?
Charlie: Purple and orange. Wearing something that makes you feel like the baddest motherfucker in town is style to me.
Are you personally interested in fashion?
Charlie: Sometimes. I create a lot of my own clothes and think it's interesting to see what inspires different people. And what they make of it. When I look at someone's collection, the thought behind it is usually much more interesting than the clothes.