The Rock Show-Photographer Richard Machado (Agent Oliver) connects with stylist Eric Launder (Halley Resources) for a new exclusive featuring Major model Adrian Zuniga and Mitch King of Wilhelmina. Embracing fall's cool attitude, Mitch and Adrian exude the charisma of a rock legend with styles from John Varvatos, Calvin Klein Collection, Vivienne Westwood and countless other labels. / Grooming by Christyna Kay (Break Management). Set design and prop styling by Felipe Lee. Photo assistance by Perry Flowers. Style assistance by Phillip Kadowaki.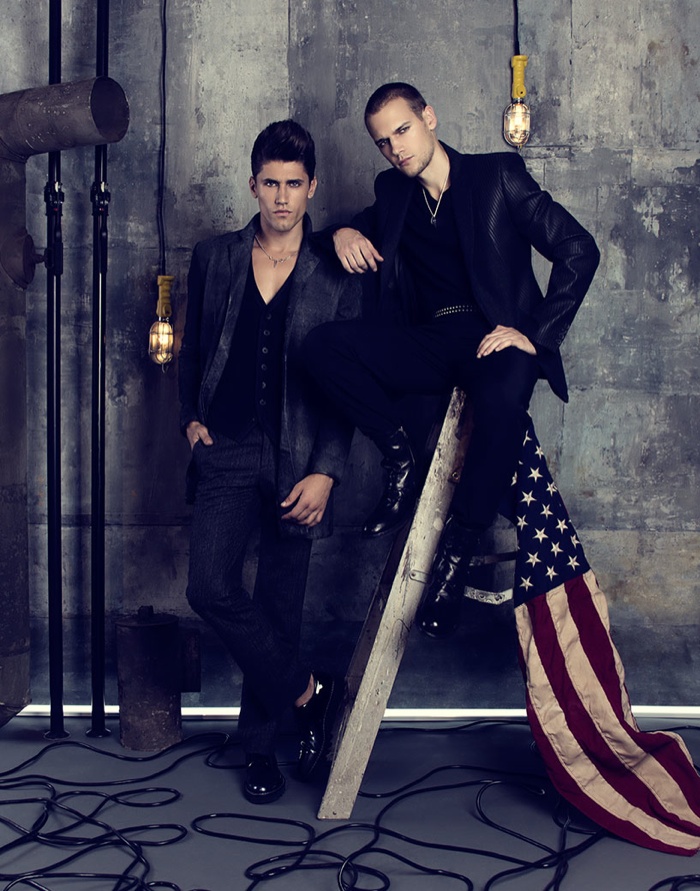 Left
Mitch wears necklace
Efva Attling
,
shoes
Cesare Paciotti
, jacket, vest and trousers
John Varvatos
.
Right
Adrian wears necklace
Efva Attling
, belt
Dr Martens
,
boots
Officine Creative
, jacket, sweater and pants
Calvin Klein Collection
.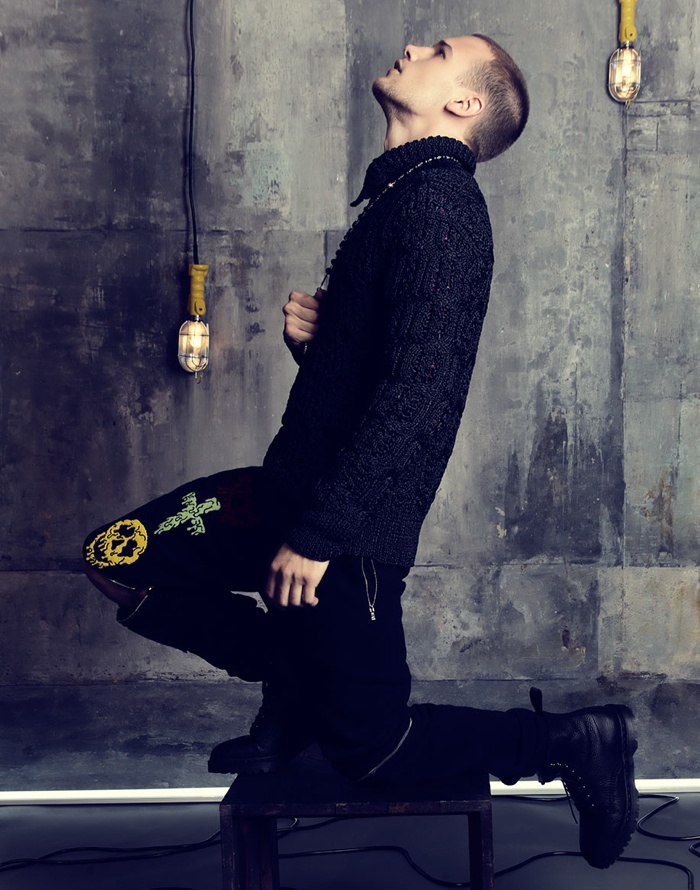 Adrian wears sweater John Varvatos, sweatpants Jeremy Scott, rosary Versani and boots Dr Martens.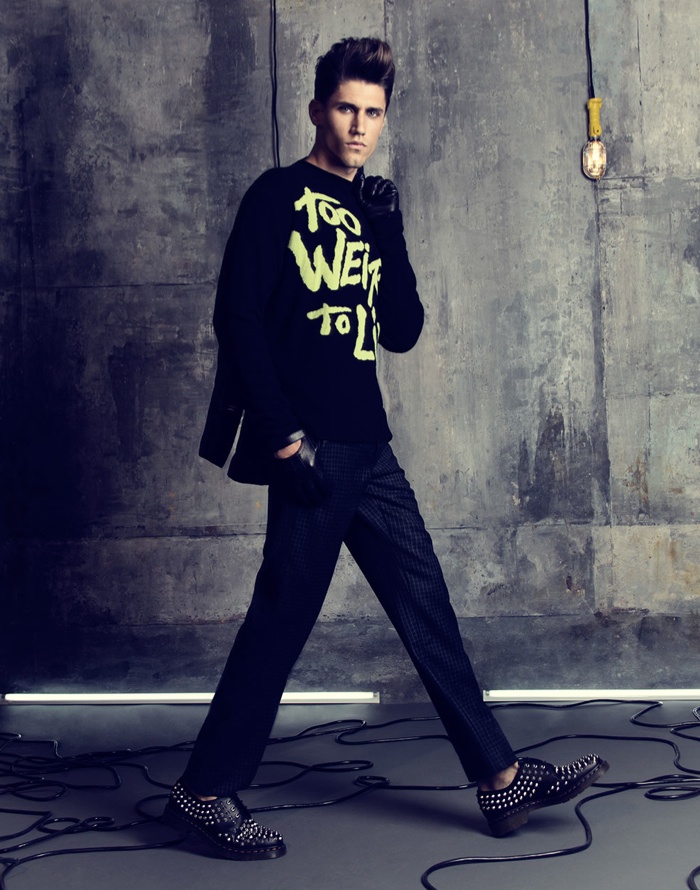 Mitch wears sweater Jeremy Scott, jacket IRO, pants Missoni, gloves Ports 1961 and shoes Dr Martens.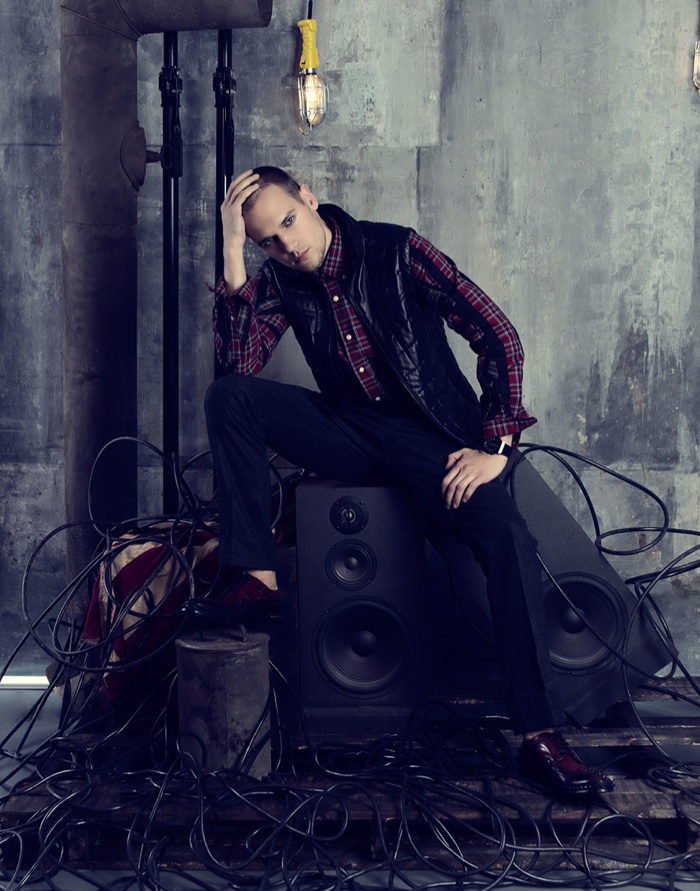 Adrian wears shirt Dr Martens, vest Zegna Sport, pants Ports 1961, watch Hublot and shoes Cesare Paciotti.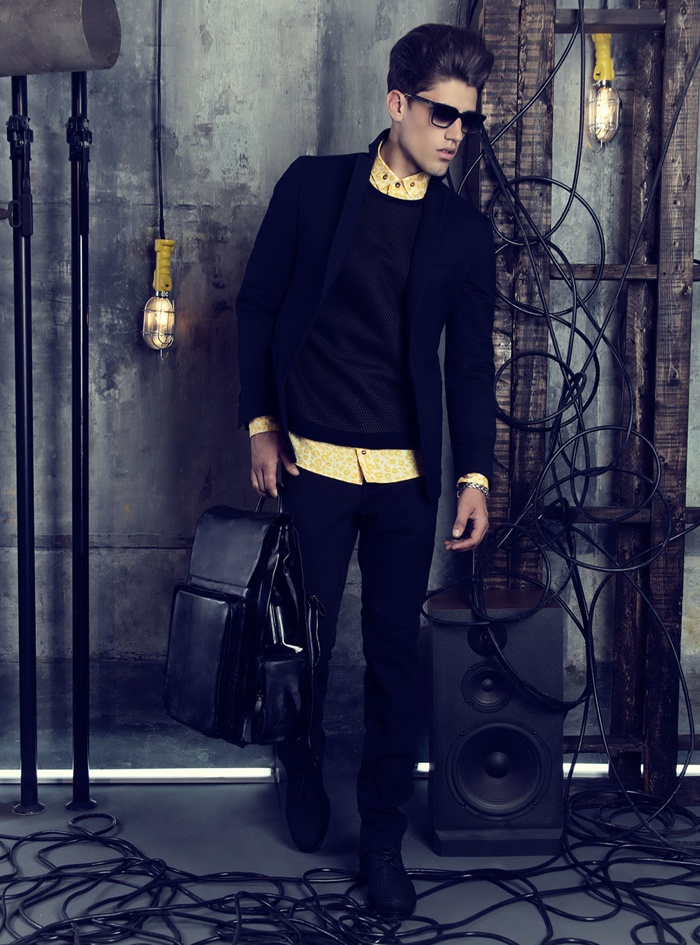 Mitch wears shirt
Vivienne Westwood
, shoes
Calvin Klein Collection
,
sunglasses
Dita
, bracelet
Efva Attling
, jacket and pants
Z Zegna
, sweatshirt and backpack
Joseph Abboud
.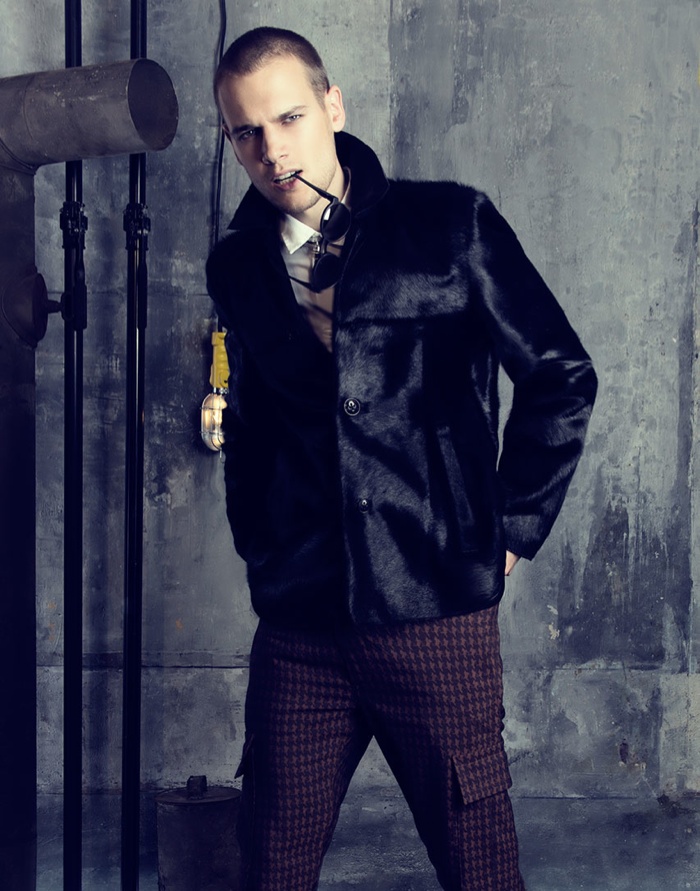 Adrian wears necklace Efva Attling, sunglasses Mykita, shirt, jacket and pants Marc Jacobs.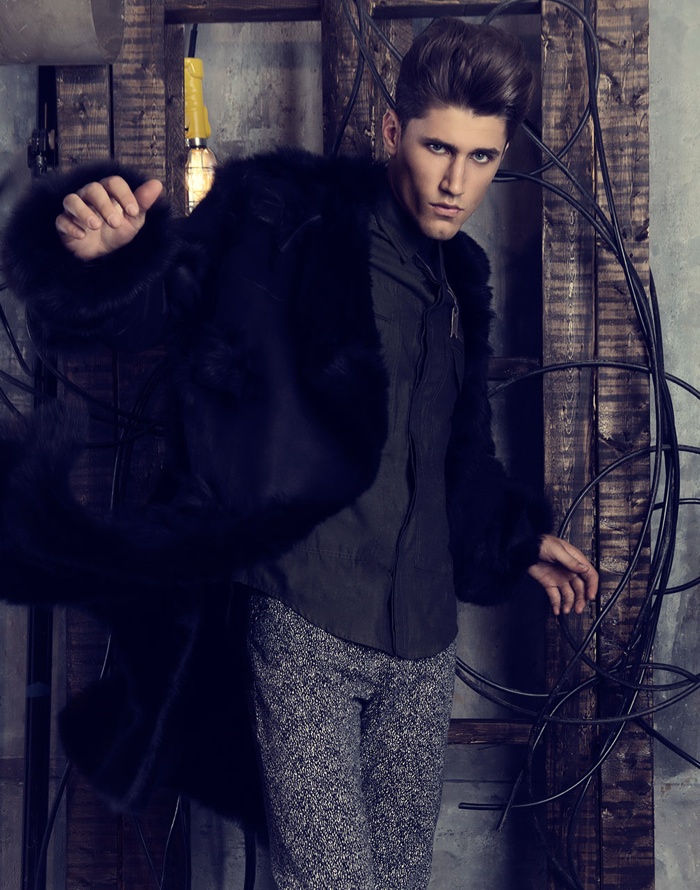 Mitch wears shirt Richard Chai, coat Vivienne Westwood, pants Marc Jacobs and necklace Scosha.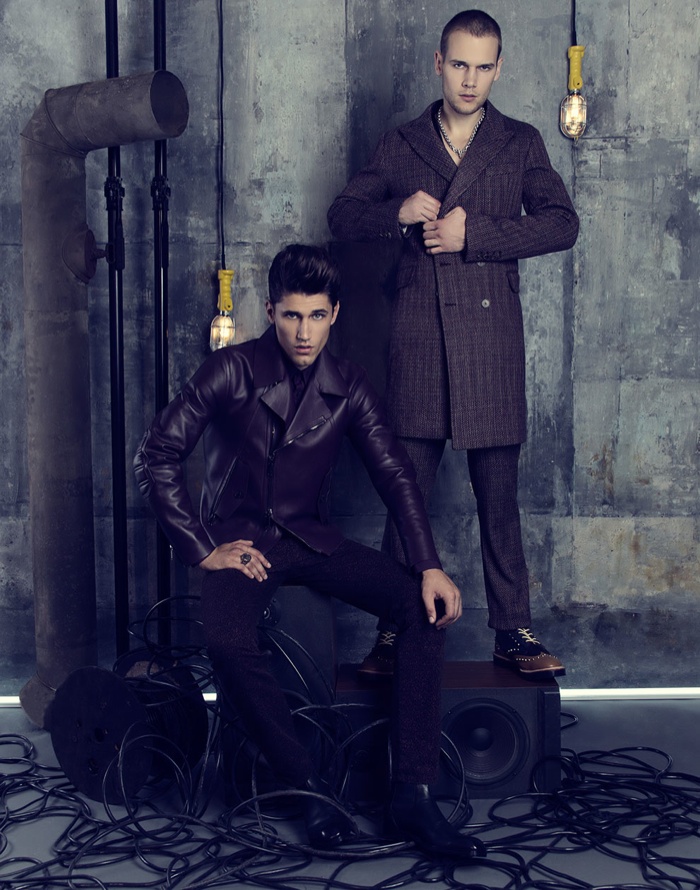 Left Mitch wears pants Marc Jacobs, ring Blue Bayer, boots Z Zegna, shirt and jacket Joseph Abboud. Right Adrian wears vest Joseph Abboud, necklace Versani, boots Dr Martens, jacket and pants Missoni.
Mitch wears shirt Zegna Sport, sunglasses Thom Browne, bracelet and ring Versani, shoes Cesare Paciotti, jacket and pants Carlos Campos.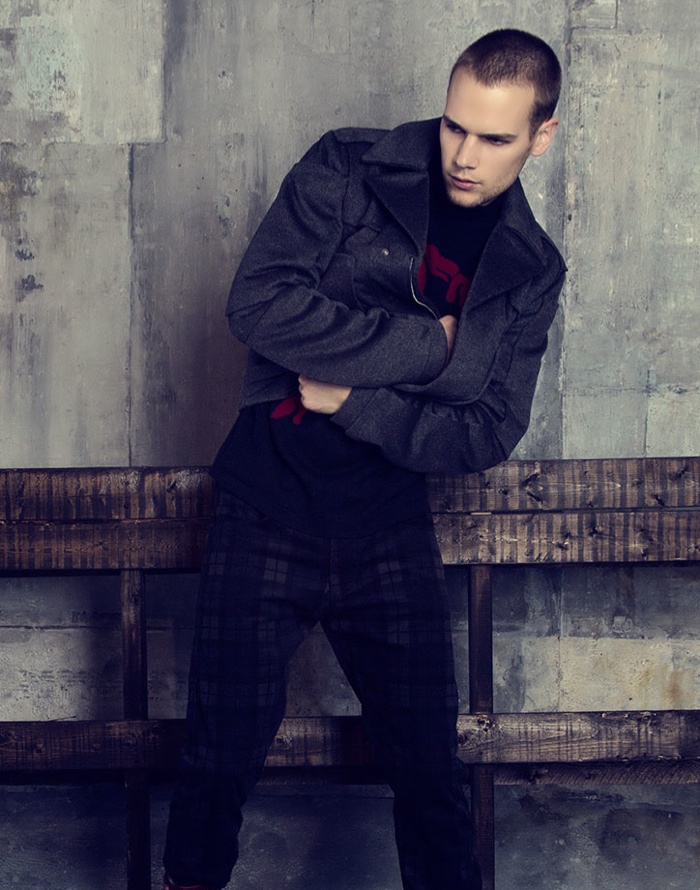 Adrian wears jacket Ports 1961, sweater Jeremy Scott and pants Richard Chai.