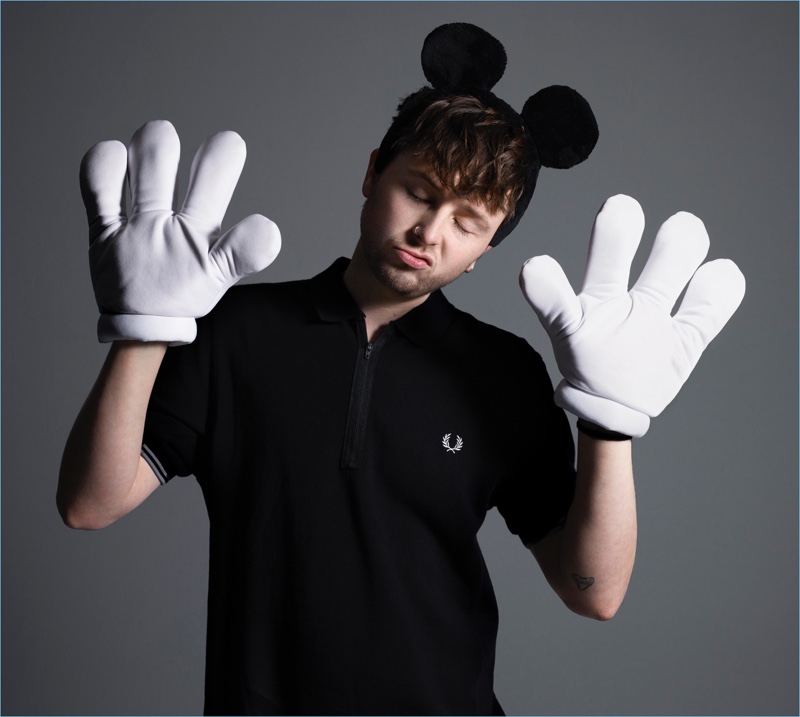 Rankin helps celebrate the 90th anniversary of Mickey Mouse with a new project. The photographer shares portraits of celebrities in a special edition book entitled Mickey Mouse & Me. Personal stories and memories of Mickey Mouse accompany the photos. In addition, the book will not be sold commercially. Instead, it will be auctioned off via eBay with proceeds going to benefit the UK charity Together for Short Lives. Rankin will also be going stateside with an exhibition of the photographs fall 2018.
Related: The Serious Traveller | Rankin Shoots Samsonite Campaign
Mickey Mouse amazed me as a kid and Disney's Fantasia made me want to be involved in film, says Rankin. He is much more than a character, but a symbol of optimism, hope and inspiration for people from every walk of life, and you can see his influence in my photography over the years. This book pays tribute to the inspirational impact he has had on a generation and his journey from simple sketch to cultural icon over 90 years. We've had a lot of fun making it, owe a debt of gratitude to those involved and I hope we raise a lot of money for an incredible charity.
Mickey Mouse & Me Portraits