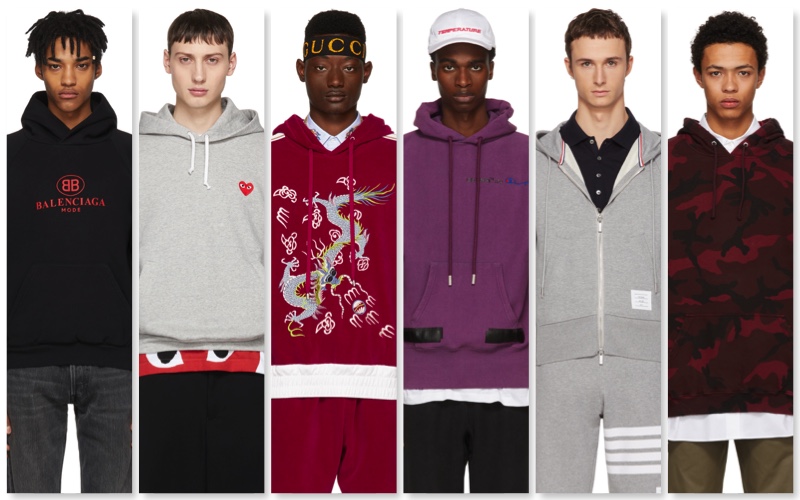 One of the best aspects of fashion is when style meets comfort. Knowing that you can go anywhere feeling comfortable while still looking great is something which a lot of designers explore. When it comes to comfort, we all know that throwing on a hoodie can make you feel so much better. But why should you have to sacrifice an excellent look to stay warm? The good news is that you don't!
Take a look at our six must-have designer hoodies to find out what you can do to look fabulous and feel great.
Where to Find a Designer Hoodie
There's nothing worse than seeing something you want and getting to the store to find out that they don't have your size. You'll find that these designers tend to offer their looks both online and in store so make sure to check out both options!
You'll find most of the hoodies in this article online at SSENSE which is where we got our inspiration from, along with many other great things that are in right now. There are many designers to choose from on this website, so you'll be spoilt with numerous choices.
We are now going to talk you through some of our favorite hoodies on sale right now.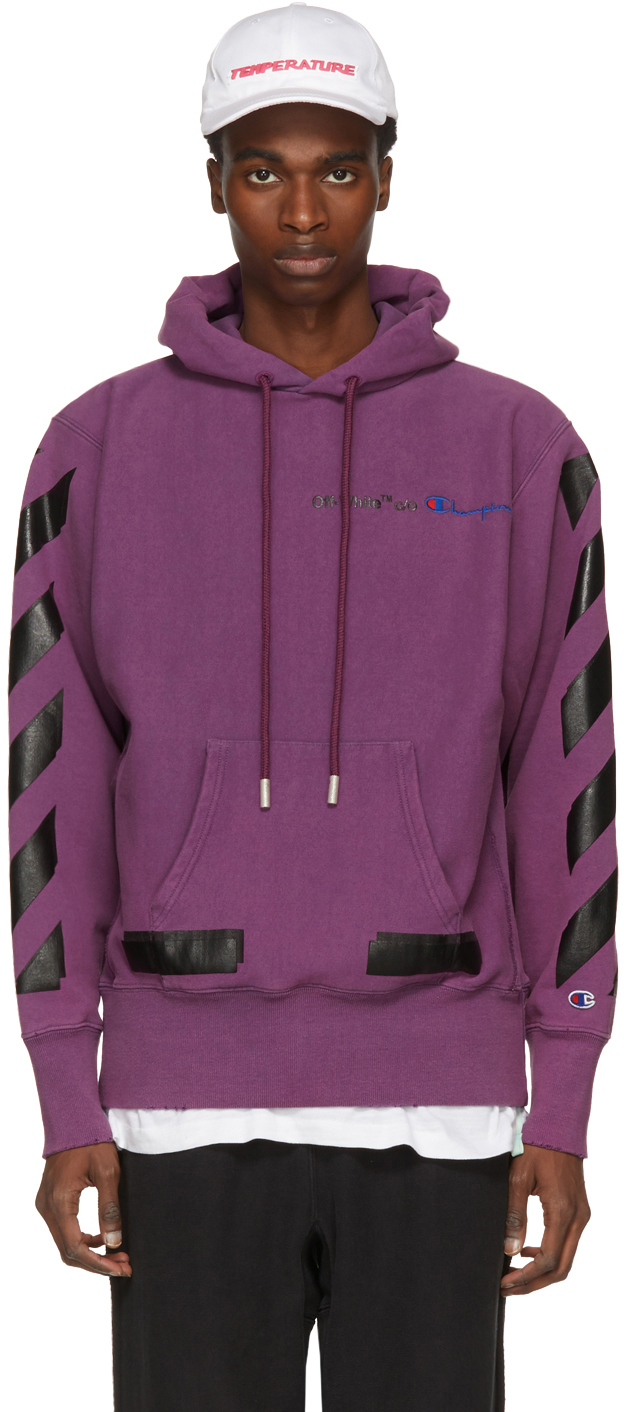 Off-White Hoodie
If you haven't heard of Off-White, then you've probably at least seen pictures of celebrities like Justin Bieber wearing this popular brand. Our favorite hoodie from Ssense's Off-White collection right now is their Purple Champion Reverse Weave Edition hoodie. This hoodie is fun and is a collaboration between Off-White and Champion. The black lines turn this basic hoodie into something that will make you stand out.
Comme des Garçons Hoodie
This Japanese label has been making strides recently, and we love the Comme Des Garcons Play Pullover Hoodie. This grey hoodie is simple but offers excellent quality and comfort. The red brand logo made up of a heart with two eyes looks great against the grey background. We are sure that if you buy this hoodie, you will be turning heads in no time.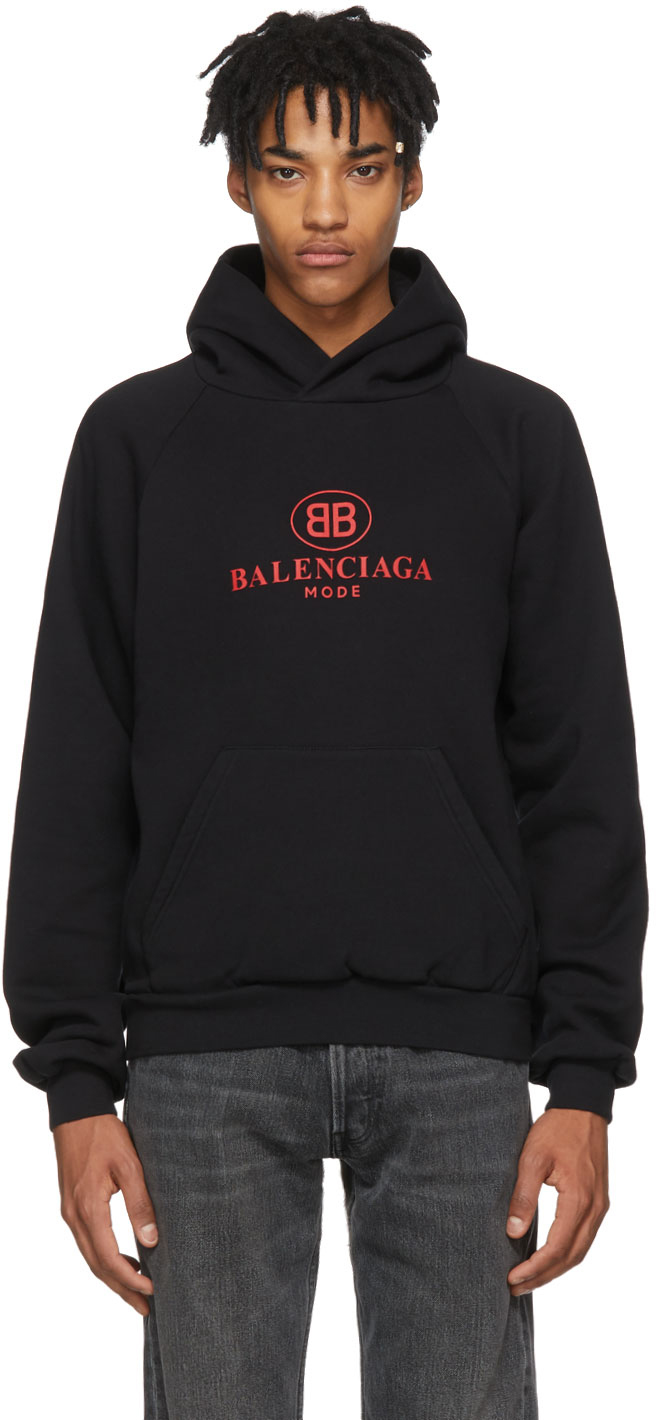 Balenciaga Hoodie
This brand is so hot right now and its time to join the trend if you haven't already. The Balenciaga hoodies tend to follow the same style with the brand logo being the central aspect of the item.  The Balenciaga Black 'Mode' Logo hoodie follows a similar pattern, and it looks great. We can't wait to wear this fantastic hoodie. The rib knit cuff makes it even more comfortable and stylish. This hoodie would look great paired with some jeans and trainers, or you could even dress it up a bit more–the choice is yours.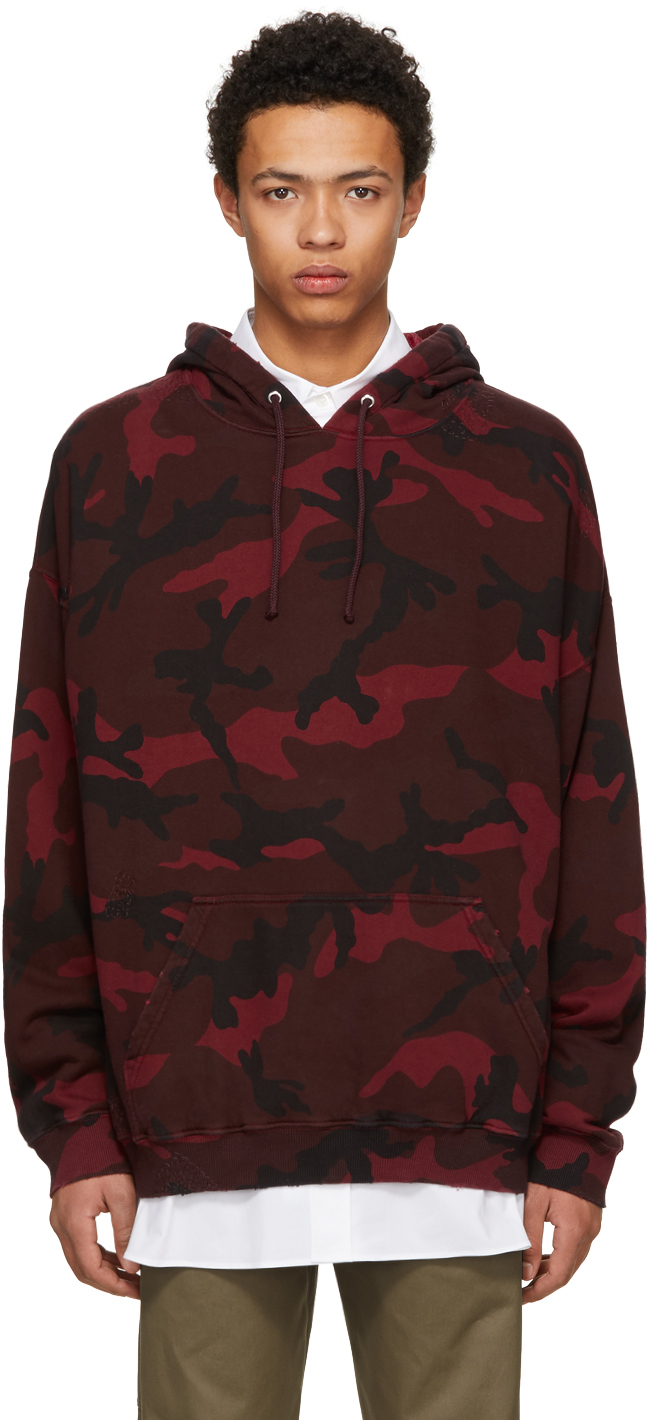 Valentino Hoodie
Italian brand Valentino is excellent at offering up amazing designs within loads of different clothing categories. Its designer hoodies are no different with our next must-have including the Valentino Camu Fleece Zip-Front hoodie. This hoodie is a twist on the usual camo hoodies that are in style right now. It is brightly colored and eye-catching. Valentino has done well with making this hoodie worth something which can turn an ordinarily casual item of clothing into something stylish.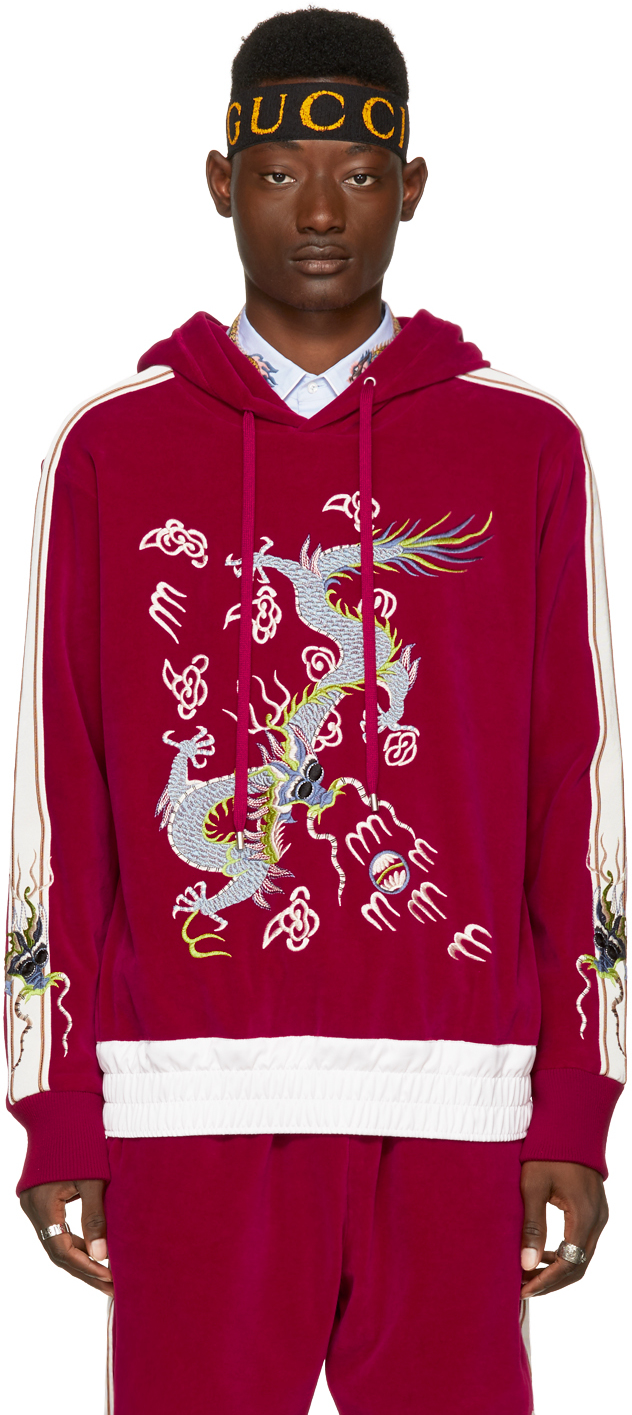 Gucci Hoodie
Gucci is another Italian brand that has come through with a great looking hoodie. Founded 97 years ago, this brand has been bringing us fashionable clothing for a long time. Our favorite hoodie from Gucci right now is the Gucci Dragon Applique Velour hoodie. This red hoodie takes inspiration from old Chinese tapestry. It is red and has a massive dragon on the front which will make you stand out in a crowd. This hoodie is a little different from the other offerings because it is made from velvet. This makes it even softer and makes it a must-have designer hoodie.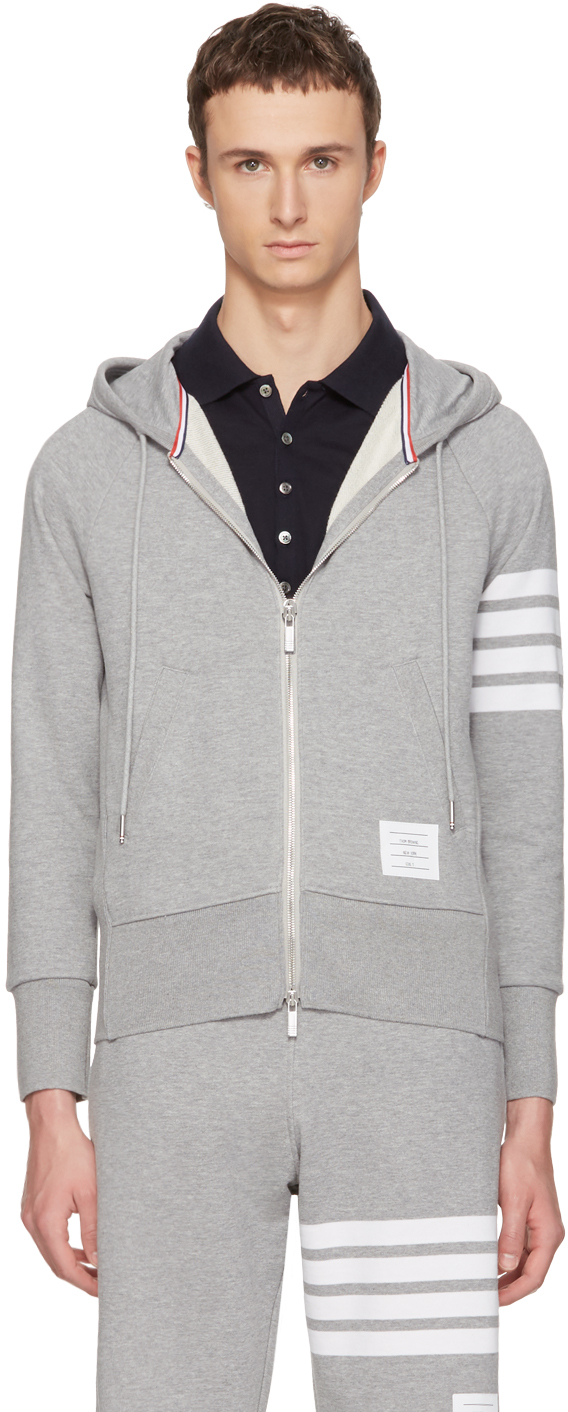 Thom Browne
Our final must-have the hoodie for you is a nice cashmere one from Thom Browne. The Thom Browne Striped Cashmere Zip-Up jumper looks comfortable and stylish. The jumper is useful for those of you who don't like too much going on. The American designer has created an amazingly soft navy hoodie with his signature white stripes along the arm. We think that this hoodie is great for when you want to look casual but also like you have made an effort. Join the likes of LeBron James and get this hoodie from one of the many Thom Browne retailers.
Summary
If you want to enjoy the comfort of a hoodie without sacrificing your style, make sure to look out for these must-have hoodies that we have detailed. You'll have all of your friends jealous with these new designs, and you'll be on trend. Make sure to look at some of the online retailers that offer a great selection of these hoodies and other designer clothing garments.