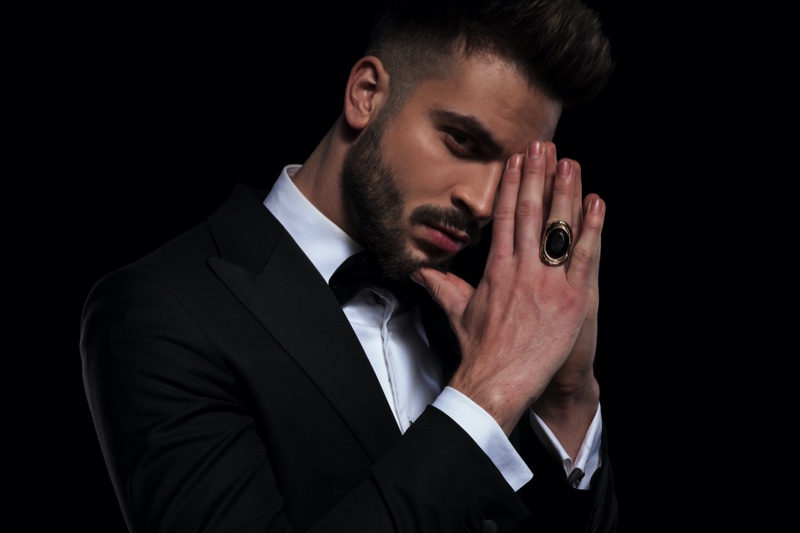 Trend forecasters and fashionistos agree that jewelry, particularly men's rings, is one of the most exciting and fastest-growing categories in men's fashion. Rings have always been a safer accessory for men because they can be expected as a wedding band or understated like a signet ring. That's why rings are the perfect entry-level piece of jewelry for the guy that wants to try something new without being conventional.
Laura Roncagli, the Venice, Italy-based professional stylist and co-founder of MyBeautik, says that "men's rings have always been a staple accessory. From ancient times, rings have been used as signs. Signs of belonging to one family, signs of possessing a certain amount of wellness, signs of being married. Nowadays, it's no surprise to see rings as a trendy accessory once again, after being relegated to accessories for only a certain type of style for years."
Like many fashion trends, celebrities have had a significant influence on the popularity of men's rings. Each red carpet event is a parade of famous guys experimenting with shiny things, from rings with large stones to vintage-inspired looks. Roncagli notes that Harry Styles, with his signature look of multiple rings on each hand, likely has significantly influenced the current excitement.
Currently, being in the golden era of men's jewelry comes with options to experience new brands and designers worldwide who are crafting imaginative and bold designs. Since it launched, the Israel-based brand Holy Gems has earned itself a loyal following of spiritual and stylish followers with excellent taste. Each one-of-a-kind piece features precious gemstones mined from the Holy Land and is not available from any other jewelry company.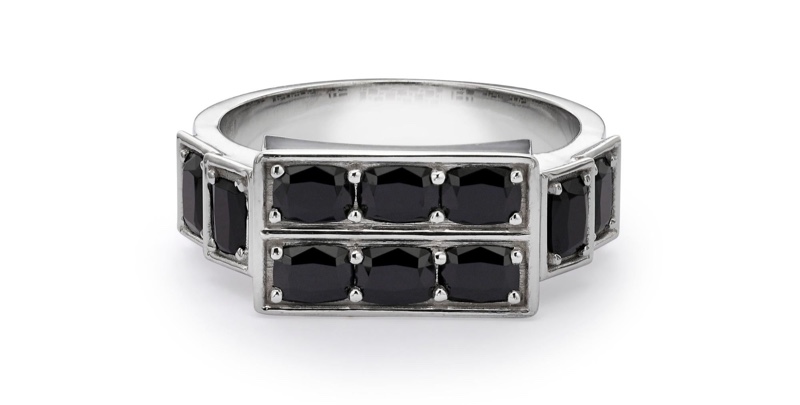 Focused on transparency and fair mining practices, each piece is certified by a member of the National Association of Jewelry Appraisals and authorized by the EGL to issue international precious gems and jewelry grading backed by scientific reports and studies. The brand is the perfect example of making a personal statement about beliefs. In particular, the men's collection features rings in 18K gold and high-end black Spinel, mined exclusively from the Holy Land.
Tali Shalem, Holy Gems CEO, says that "Each gem from the Holy Land goes through a delicate and highly skilled process by our experienced master cutters and polishers, when the type of cut for each gem is professionally and carefully chosen in order to maintain the maximum possible size of the gem, and by maximizing the revelation of its natural beauty." Men appreciate the engineering and skilled manufacturing that goes into unique pieces, from watches and cars to rings.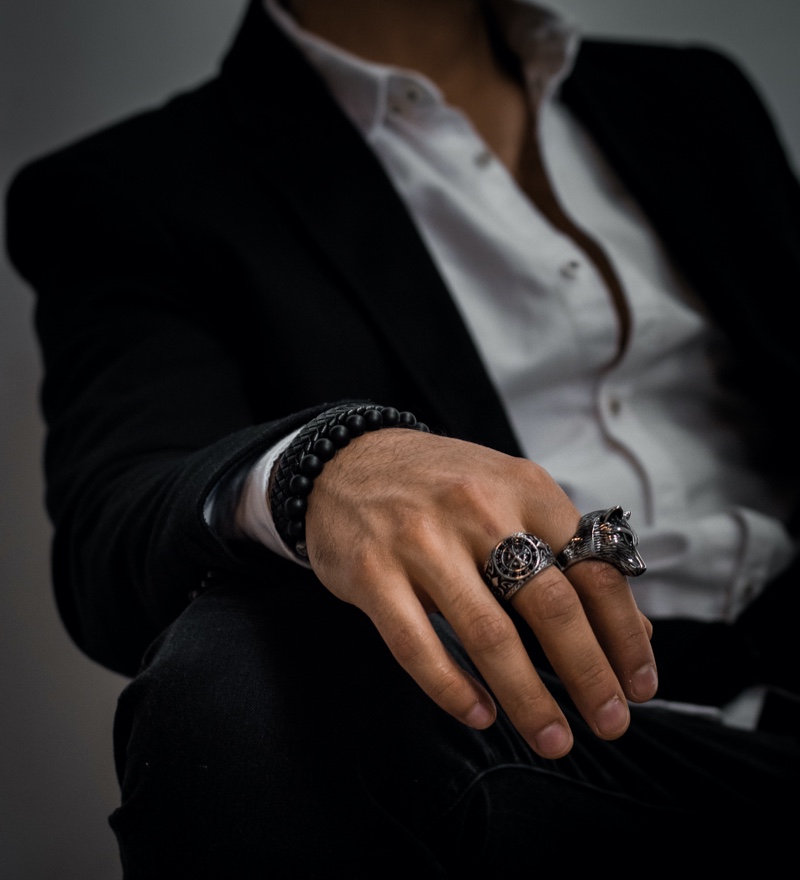 Industry insider, Jeff Moriarty from Moriarty's Gem Art, is a company that has been in the jewelry business for over 40 years. "Over the past year, we have seen men's fashion, especially men's rings, we are seeing bigger and more flashy jewelry requested. This is why we have started designing more men's rings with large colored gemstones, meteorite and in different metals besides just yellow gold."
Do major fashion brands have a say in the new trend? R. J. Garis, a publicist representing celebrities, lifestyle, and fashion personalities, gives an astounding yes. He notes that "the Bvlgari line of rings for men are the coolest and most trending at this time. Especially their 'Zero' line."