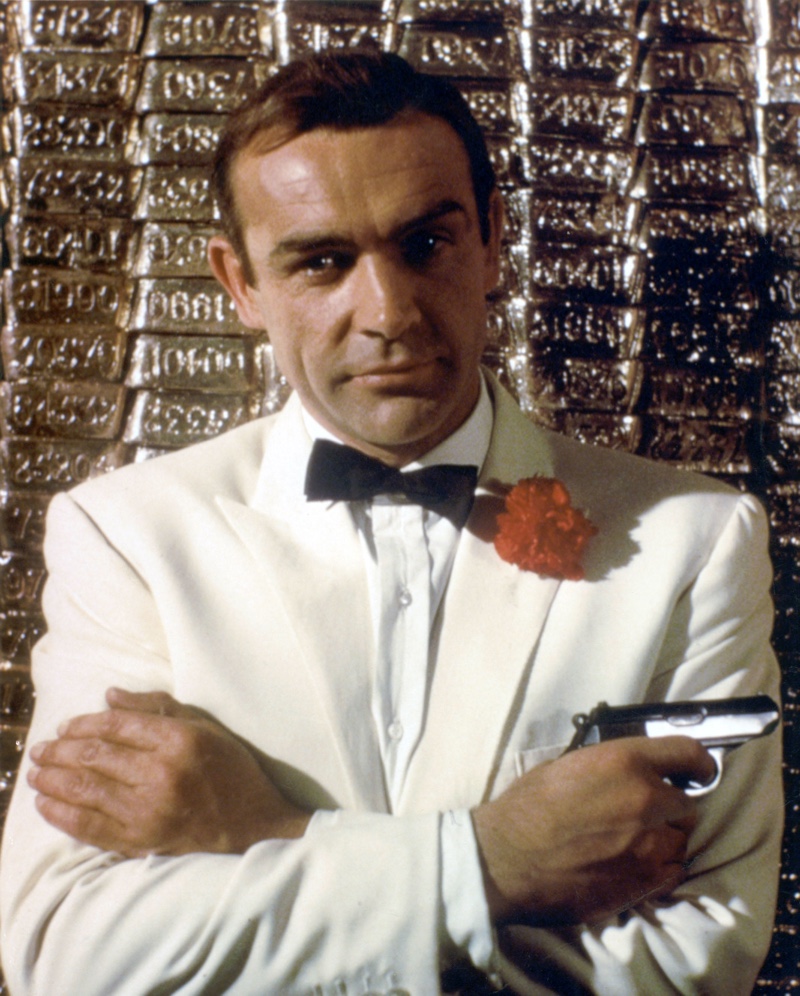 It has been precisely 60 years since the release of the first James Bond film, Dr. No. In practically every Bond movie we have seen, 007 dressed highly fashionable. If you want to look amazing like James Bond, this article will look at ten of his best fashion looks from the 007 flicks.
1.
Goldfinger
: White Casino Suit
In Goldfinger, Sean Connery can wear quite a few very nice suits and tuxedos. One of them is a creme white suit with a red rose on his lapel, which he wears in one of the casino scenes in the movie. This exact suit was later replicated in Spectre, where Daniel Craig can be seen wearing a suit replica again.
Luckily, you don't need to wear a suit as fancy as this when visiting a $10 minimum deposit casino canada, as you can just play casino games from the comfort of your own home with nobody watching you.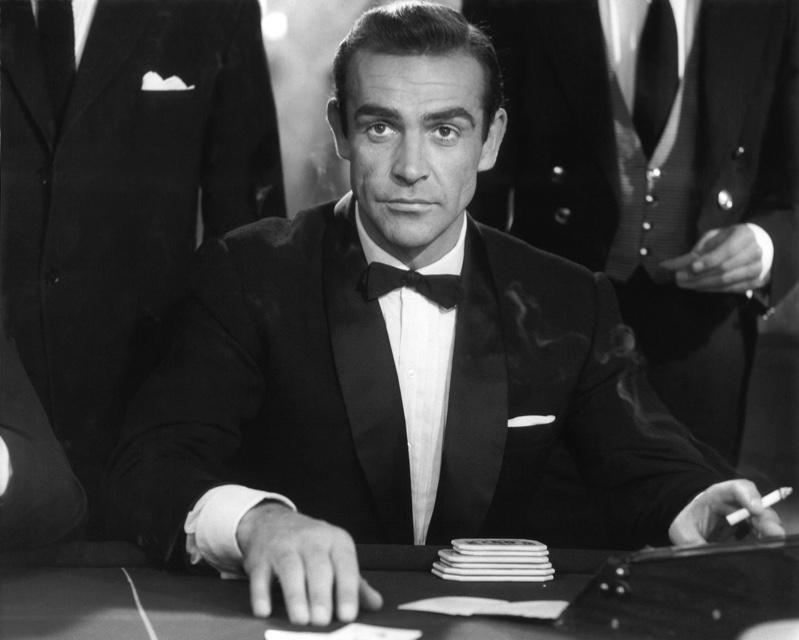 2.
Dr. No
: The Classic James Bond Tuxedo
The most classic and iconic outfit out of all the James Bond movies is the Dr. No classic James Bond tuxedo Sean Connery is wearing while playing baccarat or chemin de fer with Sylvia Trench in the Casino Royale.
The tuxedo shows how stylish Bond is and how he takes great care in looking great whenever he has a day off in the casino. If you fancy a baccarat game yourself, you might want to check out online casino cad, where you can play all kinds of classic casino games for free or for real money.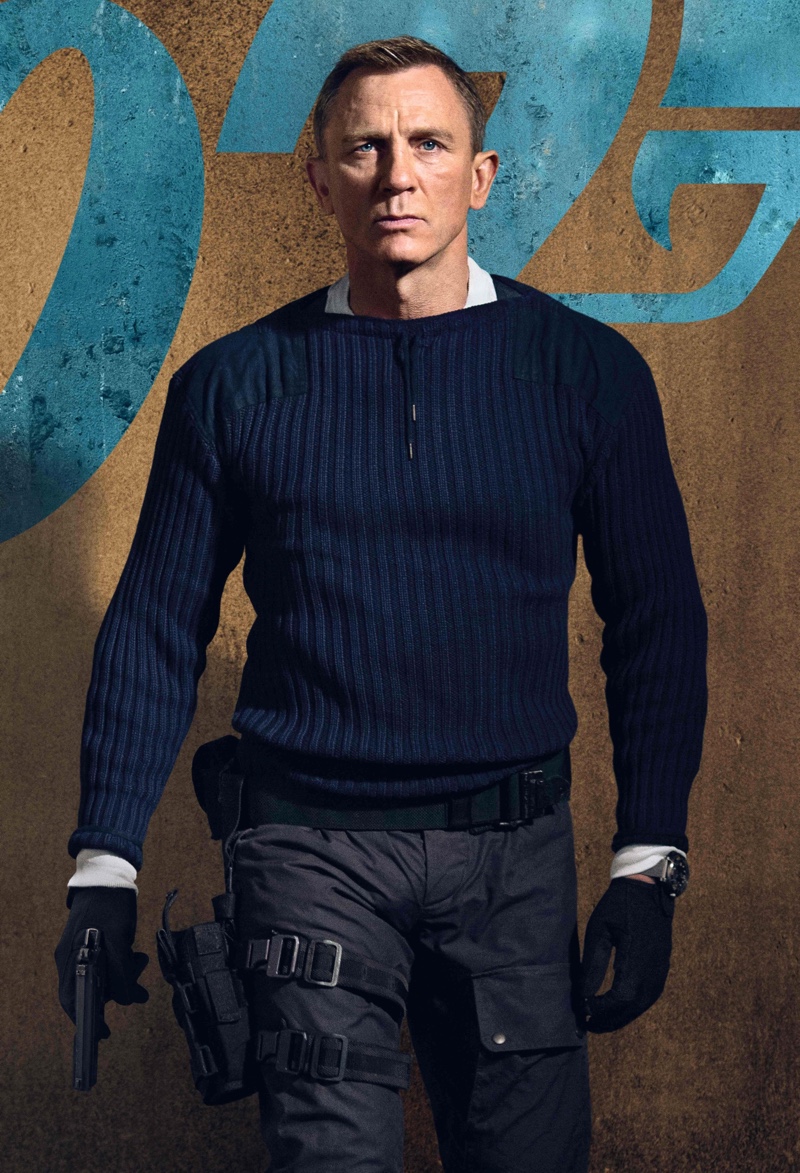 3.
No Time to Die
: The N.Peal Army Sweater
In the latest James Bond movie, Daniel Craig shines wearing an army sweater in one of the film's final scenes. This is a rugged sweater with a Jason Statham vibe to it. The pullover goes well with the army gloves, giving an honest commando-like look.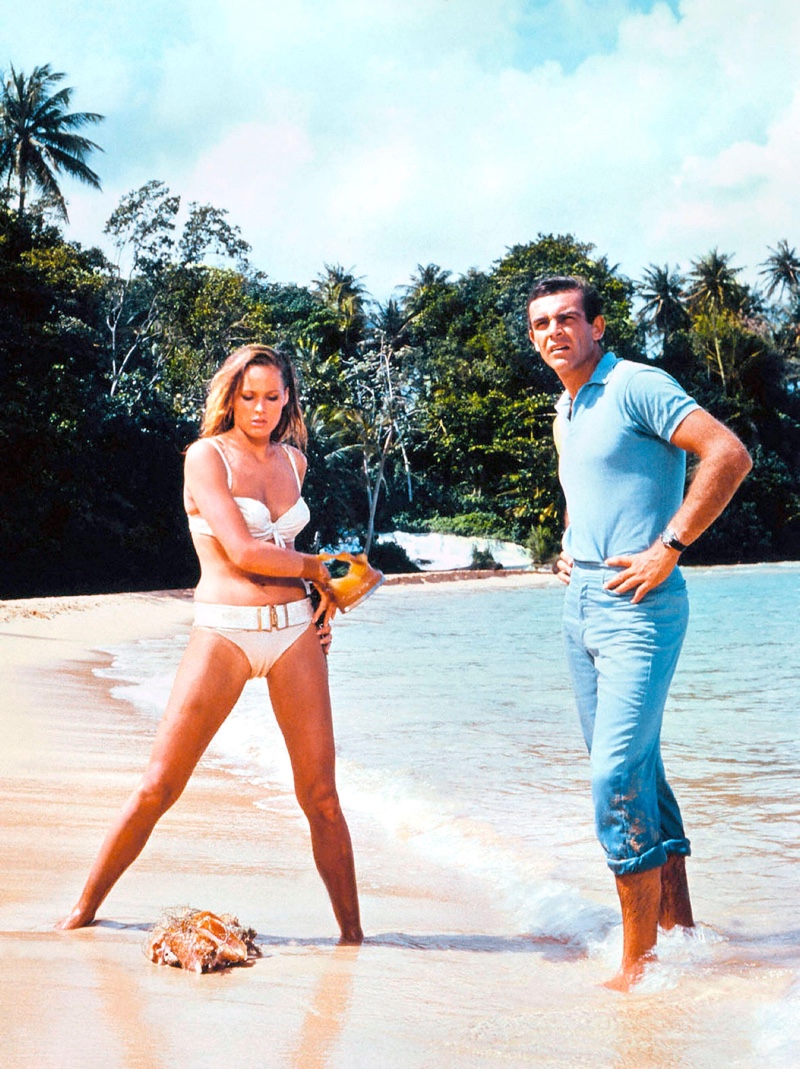 4.
Dr. No
: Cyan Beach Attire
In the first James Bond movie, there is a famous scene where we see him walk on the beach with Ursala Andress. She is wearing the iconic swimsuit with a dagger while searching for seashells, while Sean Connery is rocking cyan-colored beach attire. This outfit has a bit of a Lacoste feeling to it, with the polo and all, and one could also ideally wear this at the golf track.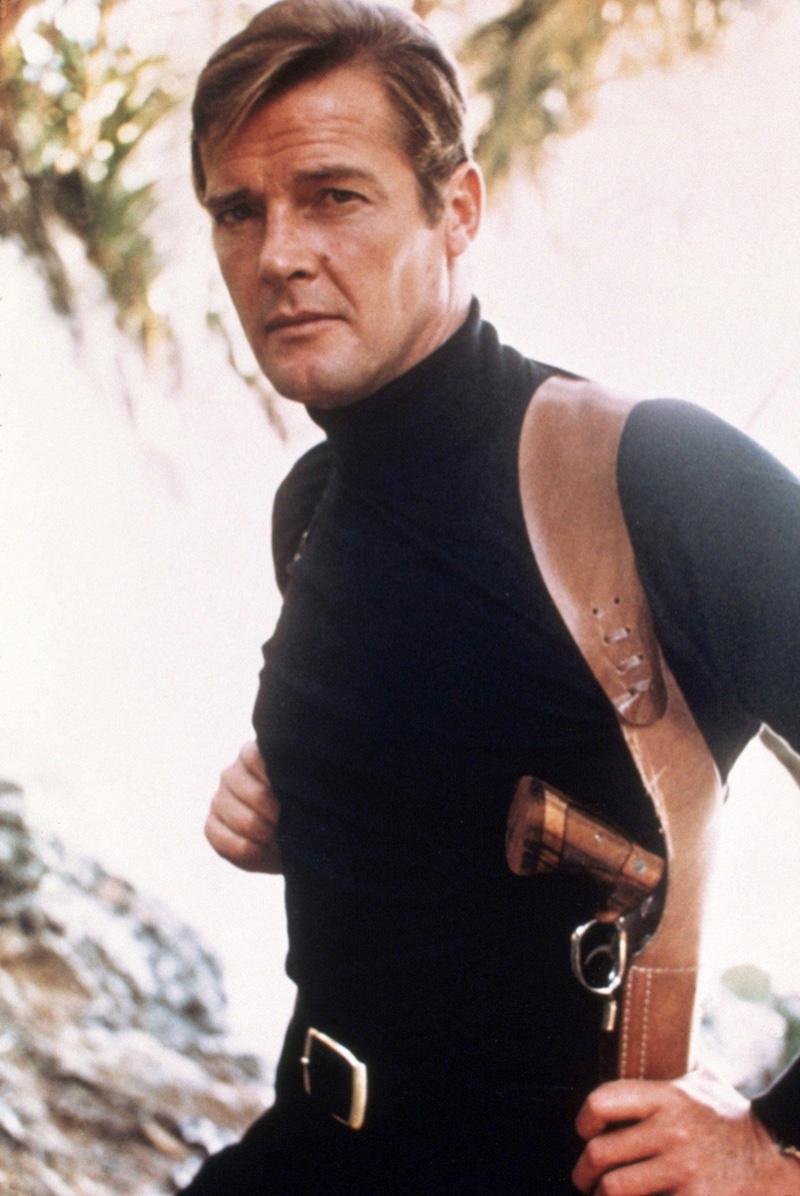 5.
Live and Let Die
: Black Turtleneck
In Live and Let Die, there is a scene where Roger Moore wears a black turtleneck at a graveyard. Although this isn't an outfit he or you should wear to a casino, it does look stunningly good, and it is one of the more iconic James Bond Outfits. This outfit was so good that it has been recently replicated in another James Bond movie. In Spectre, Daniel Craig wears a remake of the black polo neck, and it looks just as good today as it looked back then.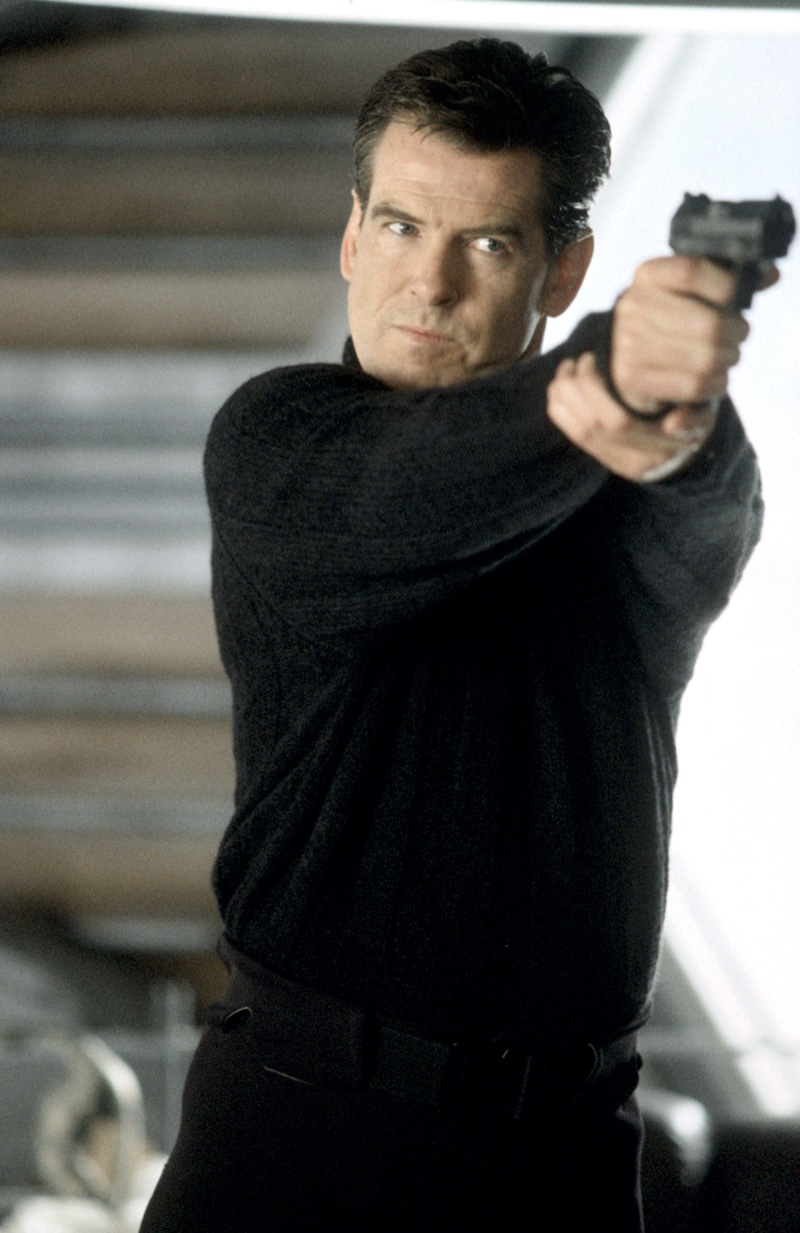 6.
Die Another Day
: Cashmere Sweater
In the last James Bond movie where Pierce Brosnan played 007, he can be seen wearing a black cashmere sweater in some scenes. It's an iconic outfit that makes for a sporty yet classy look. Although Die Another Day had some terrible CGI effects, at least 007's fashion was on point.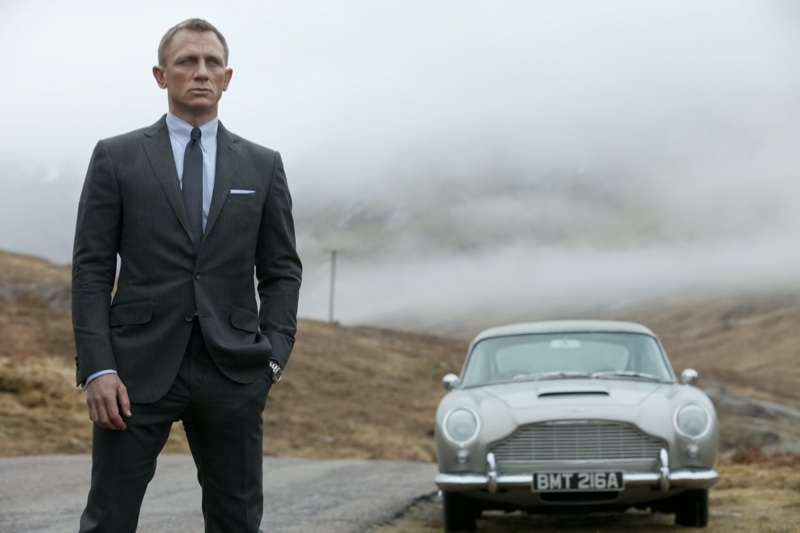 7.
Skyfall
: Classic Tom Ford Suit
You might have seen the iconic shot of Daniel Craig leaning on his DB5 in a tailored Tom Ford suit that pays homage to Sean Connery's portrayal of James Bond. This is easily one of the most iconic and stylish contemporary James Bond outfits, and there have been many artists that made sketches, paintings, and other artwork from this memorable scene.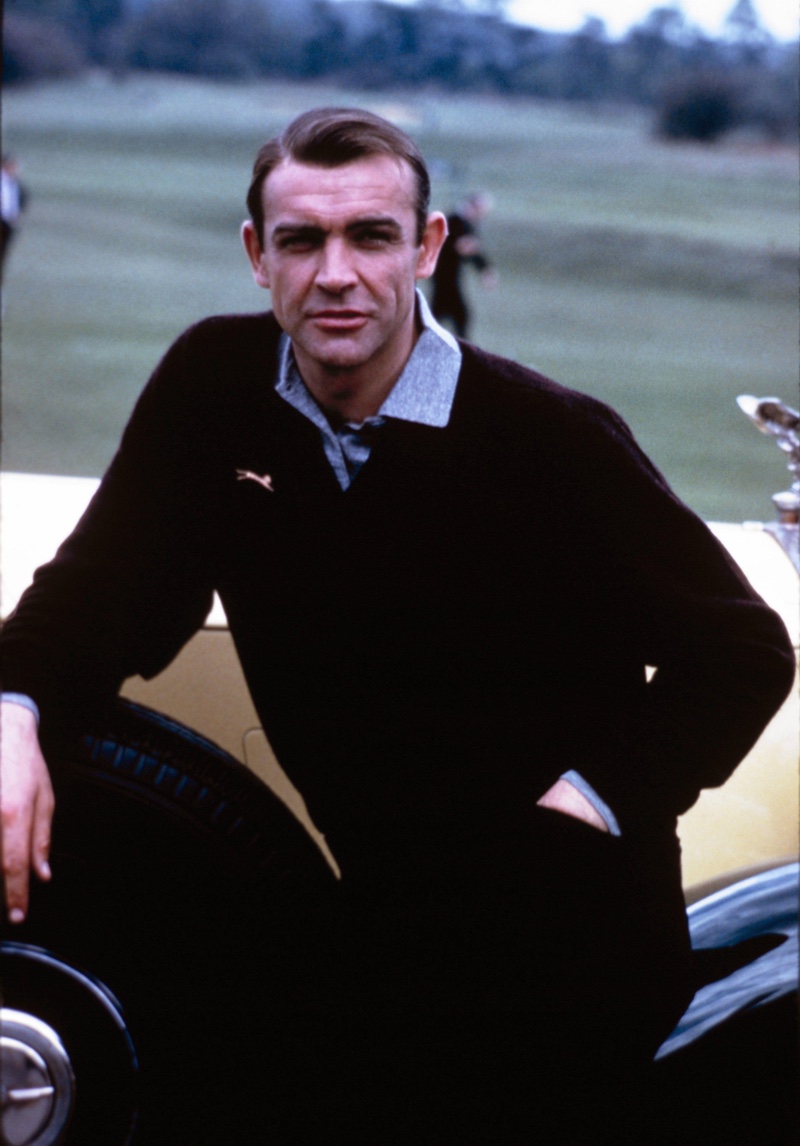 8.
Goldfinger
: Classic Golfing Outfit
Another typical and one of the most memorable James Bond outfits of all time is, without a doubt, the golfing outfit Sean Connery is wearing in Goldfinger. When he plays a game of golf versus the movie's antagonist Auric Goldfinger, Connery can be seen in a burgundy jumper and brown fedora. Although this is more of a sporty than classic look, it is one of the most memorable, typical James Bond outfits.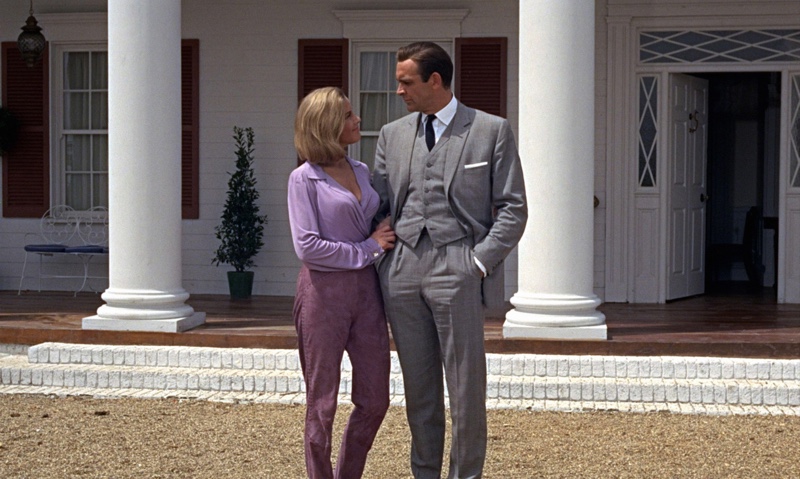 9.
Goldfinger
: Three-Piece Grey Suit
Another all-time classic and easily one of the most memorable 007 outfits is the three-piece grey suit Sean Connery is wearing in Goldfinger while inspecting one of the antagonists' hangars. In this scene, 007 meets Pussy Galore for the first time while wearing his timeless suit designed by Anthony Sinclair.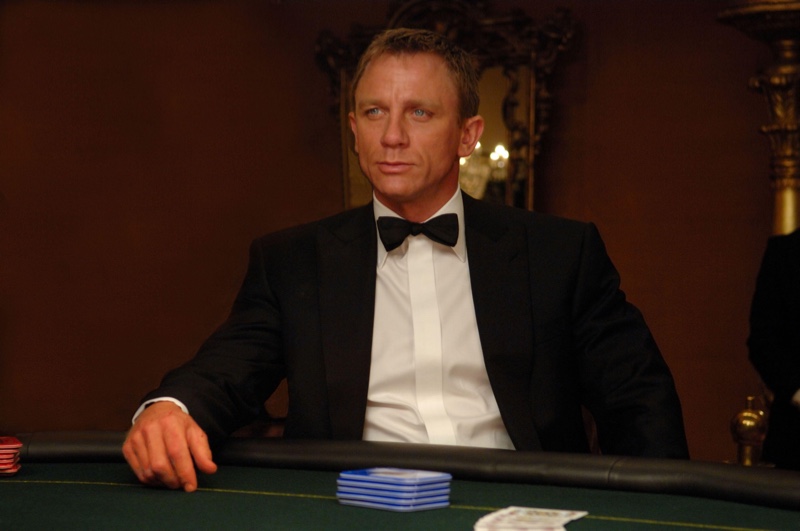 10.
Casino Royale
: Tuxedo
In Casino Royale, Daniel Craig wears an iconic tuxedo to the poker table. It is a timeless classic that makes him look like a professional poker player. It is a great and memorable outfit for the movie as most of it takes place in casinos.