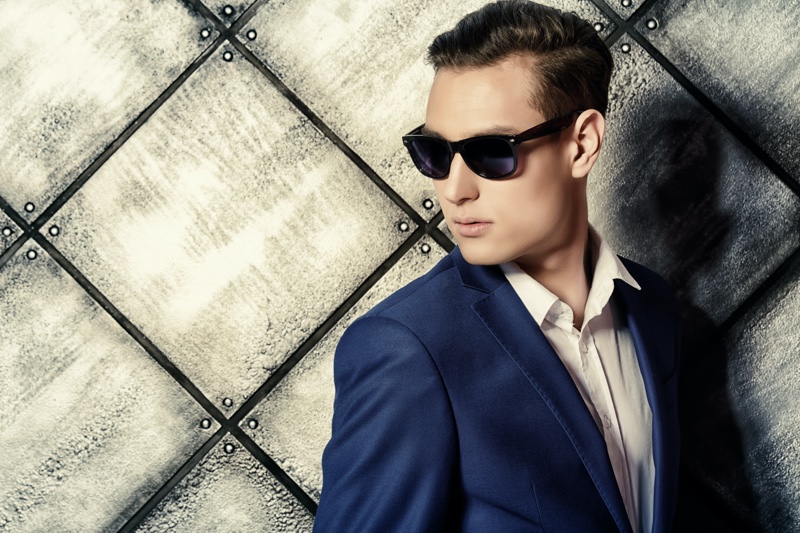 Just like red lipstick for women, a good pair of men's fashion sunglasses can give the instant confidence boost that every man needs. Aside from the obvious benefits, such as eye protection from harmful UV rays and other external elements, wearing sunglasses evokes a sense of mystery and allure that is hard to resist.
Not to mention, it is an accessory that brings sophistication to any look. Investing in a top-notch designer pair of sunnies is a splurge worth making.
With many designer brands, knowing which ones are worthwhile can be overwhelming. Read on as we have narrowed down the "cream of the crop" to simplify decision-making. After all, every modern and fashion-forward gentleman deserves the best in men's fashion sunglasses.
Why Choose a Designer Brand?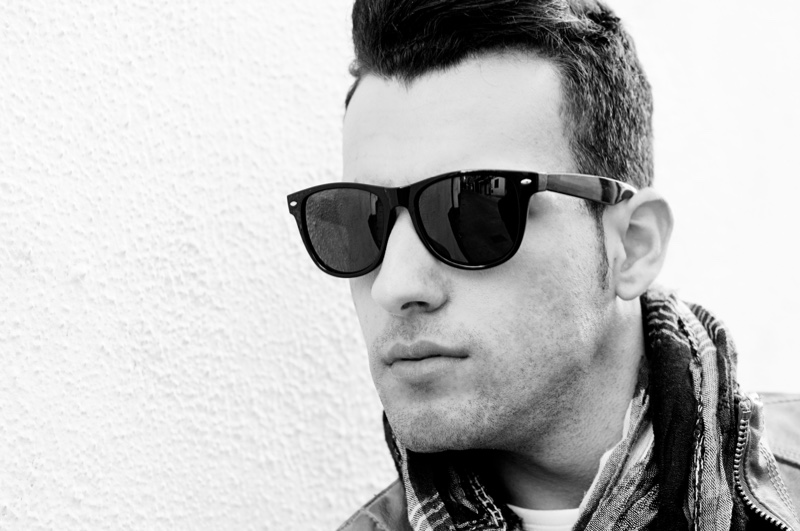 Designer brands offer more than just a label and a price tag. They come with superior quality, exquisite craftsmanship, and unique style that, more often than not, sets the trend in the fashion industry. They are visionaries and are always looking to revolutionize the fashion world, which sets them apart from their non-designer counterparts.
In terms of men's fashion sunglasses, designer brands have a competitive edge with the materials and technology they incorporate into their production.
As a result, they produce eyewear that offers the best UV protection and superior polarized lenses while providing clear vision, extreme durability, and comfort. These attributes make any designer wear an intelligent investment and a statement piece that will stand the test of time.
5 Shades of Summer: Brands You Can't Resist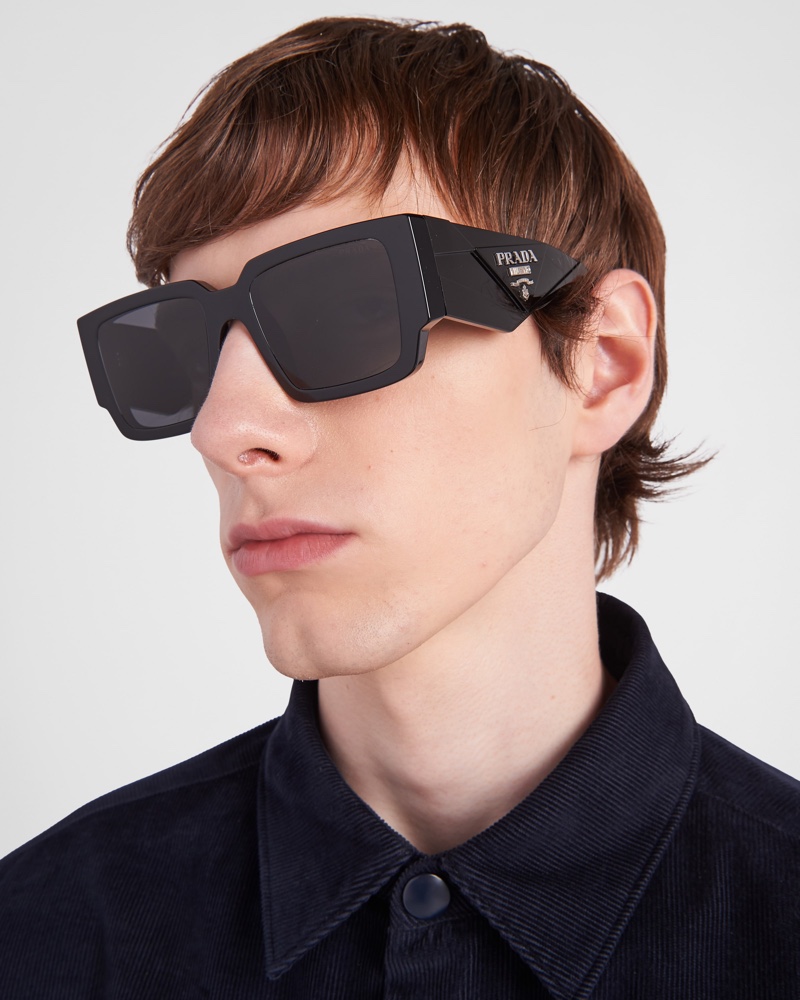 Prada
This Italian icon needs no introduction. Prada is known for its sleek, modern, and avant-garde designs that exude luxury. Their range of sunglasses is no exception.
Their collections come in different shapes, sizes, and colors, boasting classic and bold styles that cater to any fashion-forward man who appreciates distinctiveness, originality, and timelessness. Get a pair of Prada sunglasses at iKANDI, and see why Prada's impeccable make remains unmatched.
Ray-Ban
When one thinks of Ray-Ban, the Wayfarer and aviator styles immediately come to mind. That's how much impact they have made in the fashion world, specifically eyewear.
It has made Ray-Ban one of the industry's most iconic and recognizable brands. The brand has been around for over 80 years, first catering to American pilots.
Now their sunglasses are loved by fashion enthusiasts and anyone who loves a classic and versatile style. Their polarized lenses provide excellent visibility and clarity, making them the perfect shades for outdoor activities.
So, whether you're a Wayfarer, Clubmaster, or Aviator guy, any Ray-Ban pair will give that effortless cool to any look.
Gucci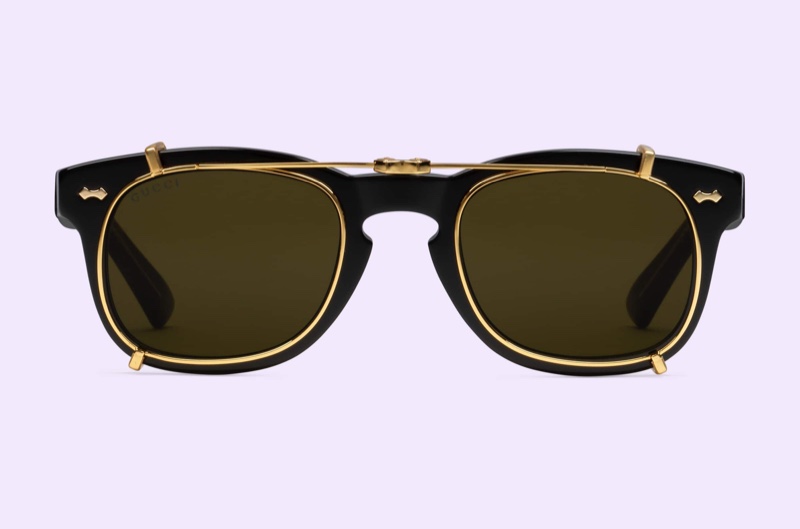 Gucci is another Italian designer brand synonymous with high-end luxury fashion. The brand's sunglass designs are bold, modern, and sophisticated, with unique shapes, materials, and haute couture colors.
Add an opulent feel to your wardrobe by investing in Gucci sunglasses, whether their iconic oversized frames or understated yet elegant designs. Gucci eyewear is handcrafted to perfection, using top-quality materials, combining superior technology and innovative ideas resulting in top-notch products that exceed expectations.
Every Gucci piece is a masterpiece, so why not complete your look with the brand's premium eyewear?
Tom Ford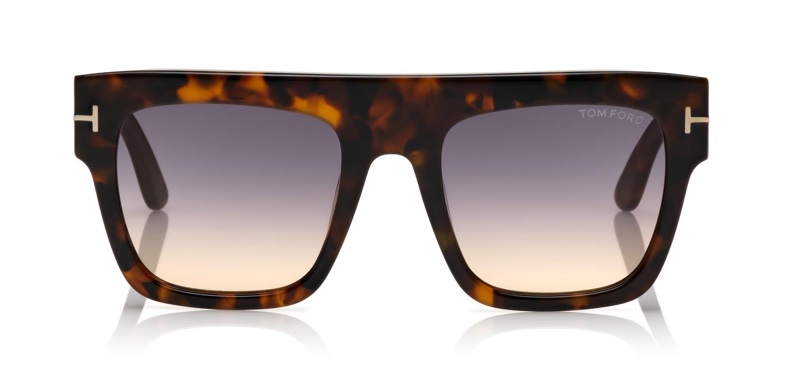 Starting as a creative director at Gucci and YSL brands, Tom Ford launched his eponymous line in 2006, instantly becoming a hit in luxury fashion.
You will see Tom Ford's magic touch in every pair of shades he designs. The brand's attention to detail, choice of materials and colors, and Ford's appreciation for timeless design make any Tom Ford eyewear collection sought after by every stylish gentleman.
Whether you prefer the retro look reminiscent of old Hollywood glamour or a more futuristic vibe, Tom Ford eyewear will perfectly match your taste.
Bvlgari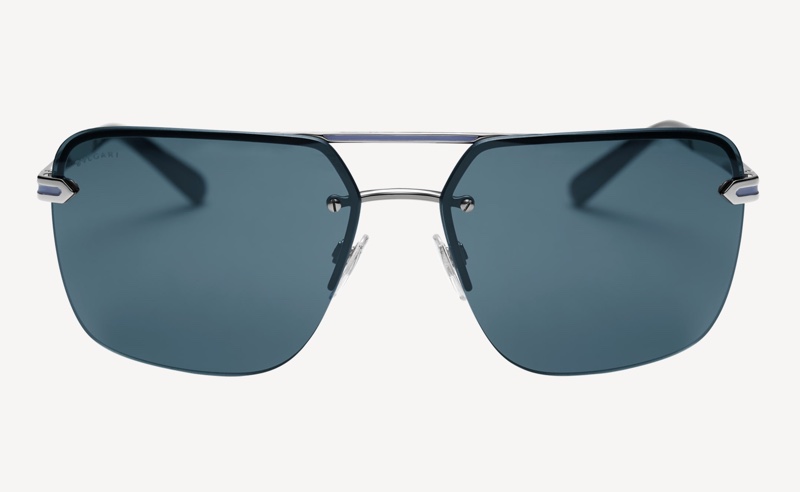 From a small jewelry shop to a global luxury brand, Bvlgari has established itself as a top-of-the-line designer for many luxury goods, including watches, fragrances, and accessories.
Bvlgari's distinctive style combines traditional Italian design with modern flair, resulting in a striking, sophisticated, head-turning look that sets them apart.
One of Bvlgari's most iconic men's shades is the Bvlgari B. zero1, which features a sleek and modern design with the brand's signature Bvlgari logo on the side. Another popular style is the Bvlgari Octo, which features a bold, geometric design.
Final Words
In today's world, looking fashionable is more than your clothes; your accessories also have a say. That is why investing in men's fashion sunglasses is investing in quality.
Going for a branded pair of sunnies can transform your look from ordinary to suave for any man looking to upgrade his wardrobe. Whether you prefer classic designs or trendy and contemporary styles, various designer brands will give you what you need.
So, the next time you shop for sunglasses, take your fashion game to the next level with luxury and designer brands.