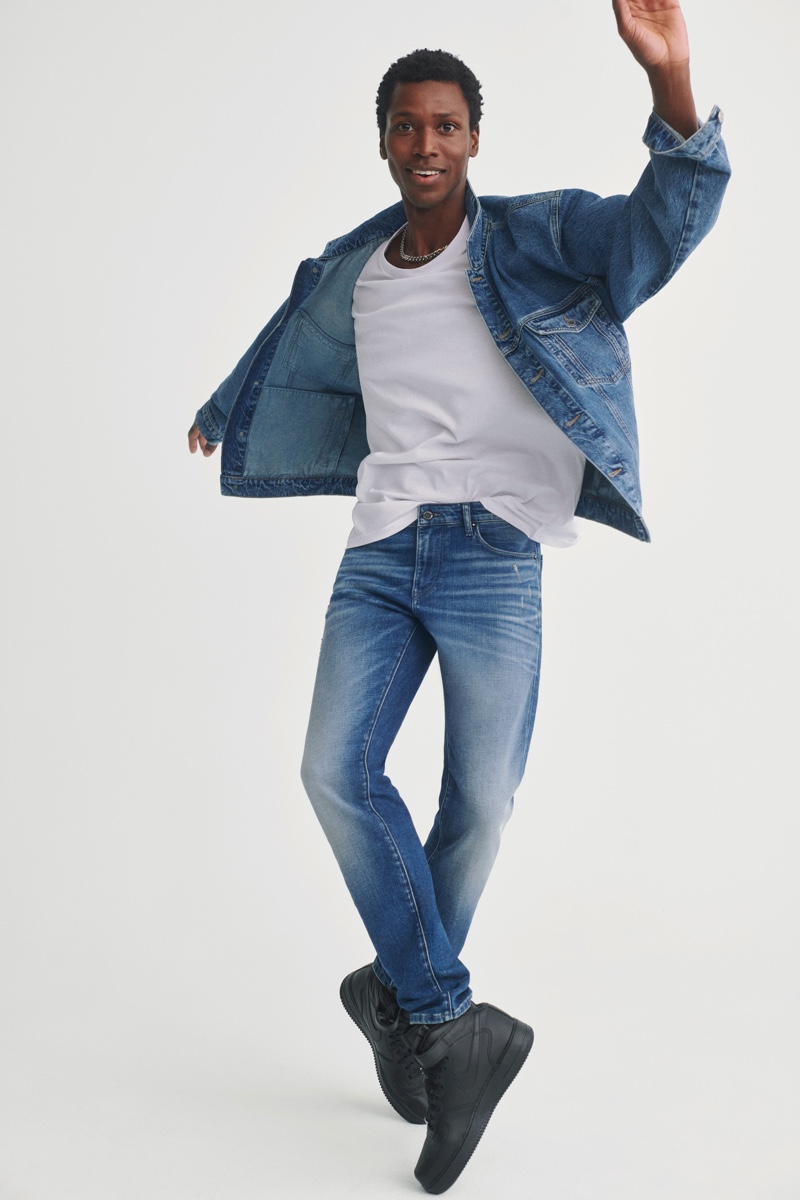 Mavi unveils a new part of its fall-winter 2021 campaign. The fashion brand celebrates New York, citing "Broadway and the artistic spirits of the city." For Mavi Moves, the label enlists Calvin Royal III, Principal Dancer of the American Ballet Theatre, and Broadway star Derek Klena to star in its advertisement.
Royal and Klena take to the studio to showcase Mavi's denim for autumn. The pair appears before the lens of photographer Benny Horne. Mavi's campaign images celebrate individual passions and aim to inspire you to follow your own, allowing your dreams to take shape.
Related: ALL BLUE – LUCKY & FRANCISCO REUNITE WITH MAVI FOR FALL '21 CAMPAIGN
Mavi's signature denim is tested in the label's new campaign as Royal moves with grace to highlight its flexibility. Royal wears denim pieces like Mavi's new Feather Blue styles that include recycled cotton and wood-based Tencel. Meanwhile, Klena sports the brand's soft and comfortable sweatshirts.
Mavi Moves Fall/Winter 2021 Campaign