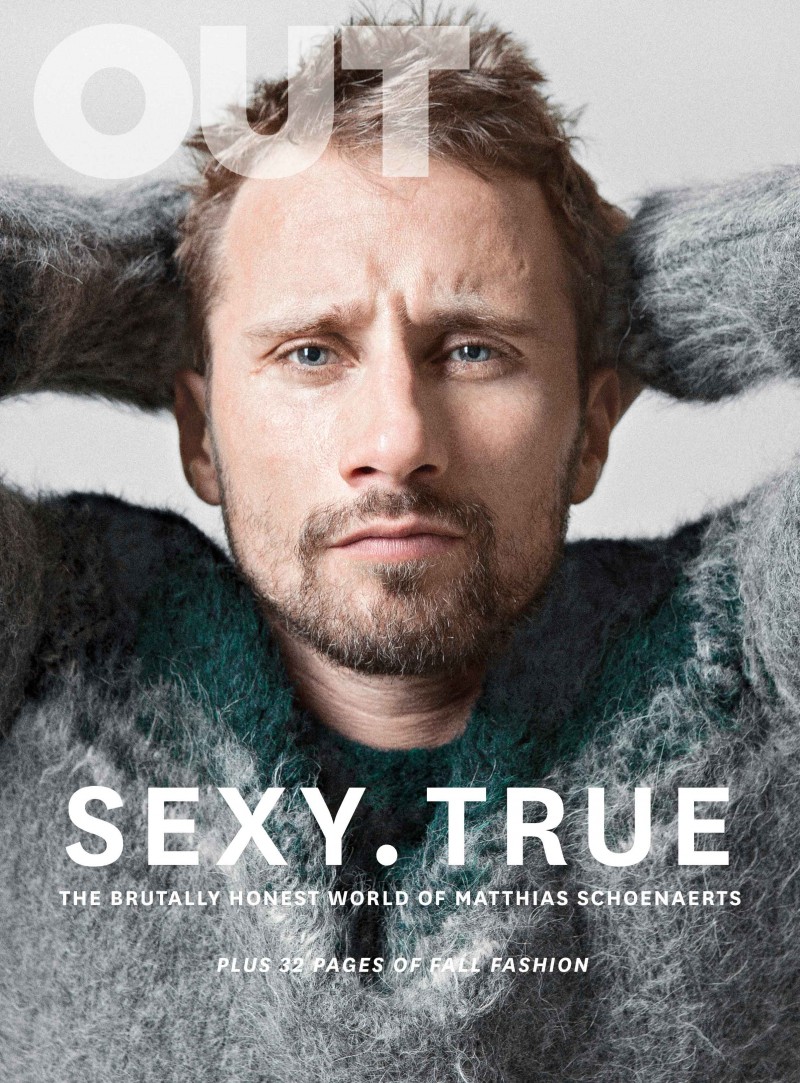 Matthias Schoenaerts Covers OUT-The September issues continue to roll in as OUT unveils its September cover with Belgian actor Matthias Schoenarts. We were previously introduced to Schoenarts when he starred in Louis Vuitton's spring/summer 2014 advertising campaign. Now, photographed by Laetitia Bica, Schoenarts opens up to OUT about the vulnerability of acting and an actor's sexiness.
On potentially becoming typecast:
"I don't want to be pinned down as just a physical actor. I understand that people may think I am, since Bullhead and Rust and Bone popped up one year after another, but that's a coincidence. I've done a lot of different stuff."
On the vulnerability of acting:
"When I get on set, I don't know what's going to happen," he says. "And it makes you very vulnerable, as an artist, to do that. In our job, we're always the subjects of judgment, and if you want to do the real work, I think you have to be vulnerable as hell. You have to be prepared to suck."
On truthfulness leading to sexiness in acting:
"What I think is sexy is truthfulness, and that's something that overwhelms time. That's why Marlon Brando is still sexy nowadays — not because he was a gorgeous guy, but because his work was truthful. The rest is form. That may make me want to have sex with someone, but it's temporary, and in the end it's bullshit."
Read more at OUT.com.