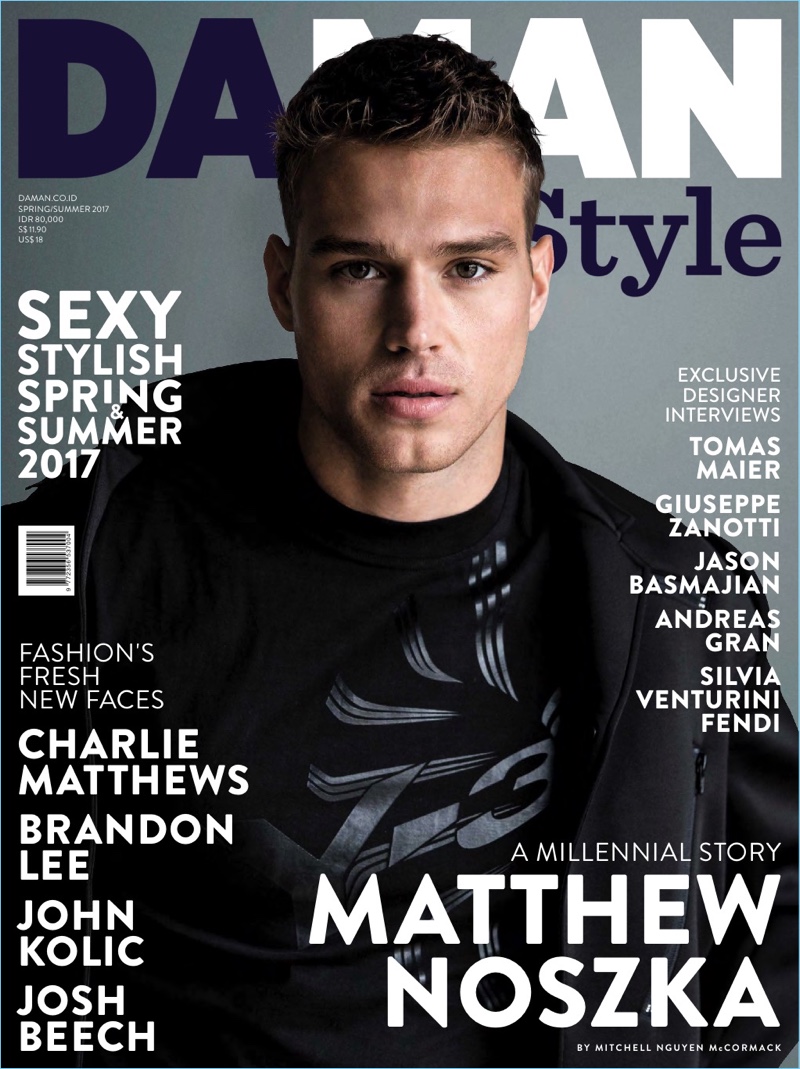 Matthew Noszka snags a new cover with the spring-summer 2017 issue of Da Man Style. Sporting bold styles, Matthew connects with photographer Mitchell Nguyen McCormack. The photographer collaborates with stylists Lauren Larocca and Oly Maly for the occasion. Front and center, Matthew wears brands such as Moschino and Martine Rose.
Related: Matthew Noszka Dons Smart Designer Styles for L'Optimum Thailand Cover Story
Matthew talks to the magazine about how social media affects his career. The American model explains, "Social media plays a large role in my life. It's a quick resume for clients to review and potential advertising space for many brands."
Offering advise for aspiring models, Matthew shares, "Remind yourself daily of what you want to achieve and who you ultimately wish to become as a person. Talk to God and it will all fall into place. And bust your ass."
Editorial: Matthew Noszka for Da Man Style