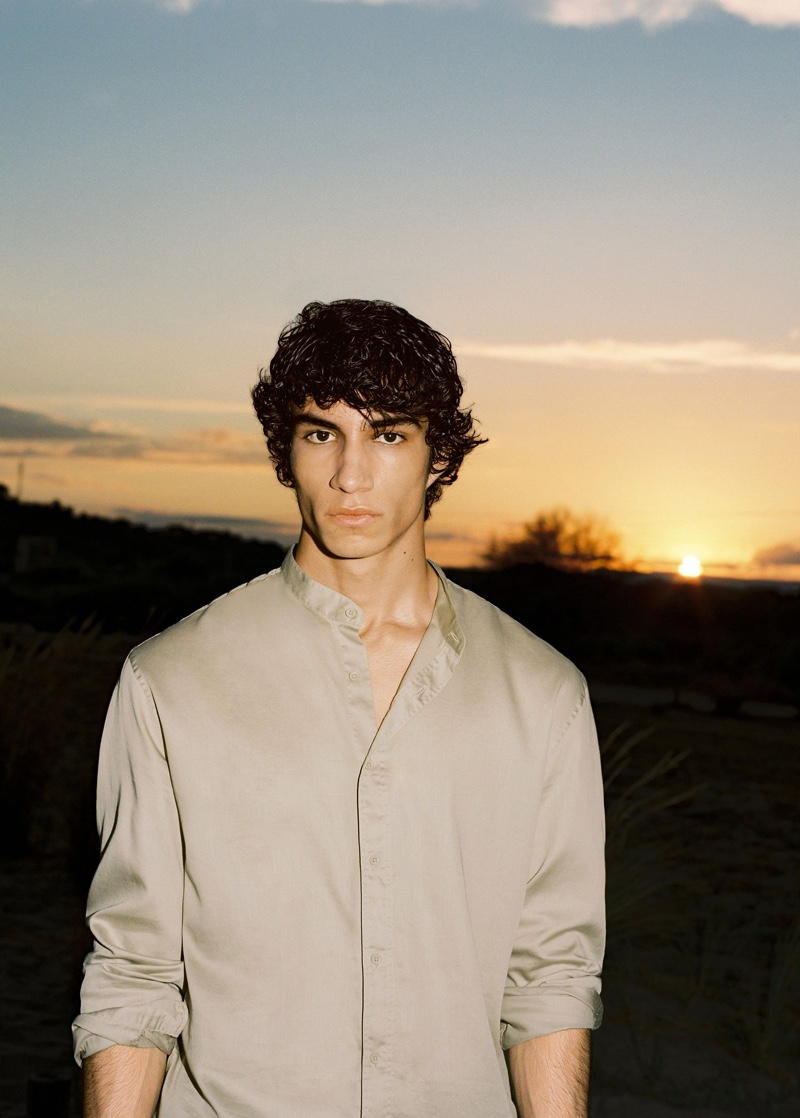 The beach serves as the setting for a casual summer outing from Mango Man. The fashion brand inspires with a wardrobe ideal for a beach day. However, their menswear still translates into a perfect leisure style no matter where you are.
Related: ALPHA DIA SLIPS INTO MANGO'S CHIC CLEAN COLLECTION
Mango enlists the help of Duncan Yair to kick off its beach holiday. The Uno model newcomer is a relaxed vision as he showcases the brand's covetable clothing pieces. He sports a mix of soft neutrals that work to repel the heat.
Meanwhile, relaxed shapes take the spotlight with a casual summer attitude. Mango highlights everything from drawstring shorts and a mandarin collared shirt to a sleek polo shirt. Light-wash denim also makes a comeback.
Mango Man Summer Style 2021