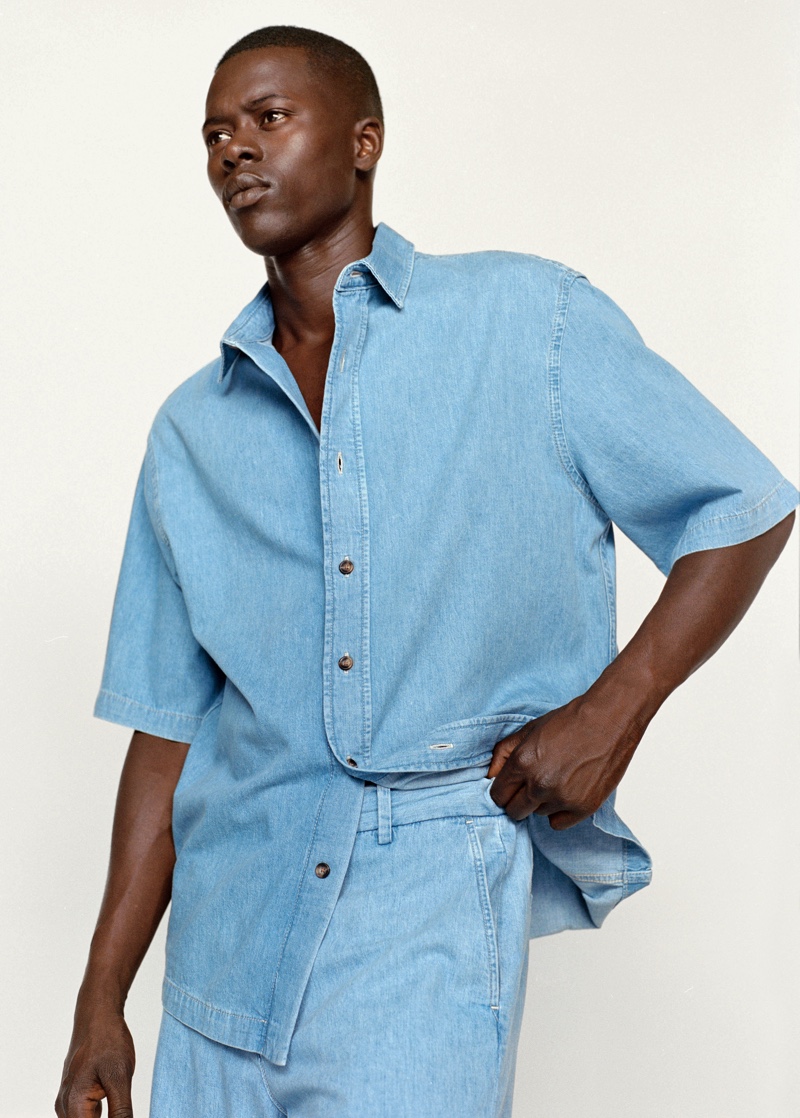 Mango Man's Clean collection is once again in the spotlight. The Spanish brand enlists model Alpha Dia to showcase the spring-summer 2021 range. Front and center, Alpha wears looks that offer fresh styling to inspire.
Style and comfort find equal footing with relaxed menswear. A cool summer is possible, thanks to Mango's use of breathable materials like cotton and linen. The label also gravitates towards smart light-colored neutrals.
Related: VINCENT LACROCQ GOES CASUAL IN MANGO MAN LEISURE COLLECTION
Mango maximizes the potential for timeless ensembles with essentials like Bermuda shorts and the linen jacket. The pieces join a lineup of shirts, lightweight sweaters, and denim. While sandals are a must, Mango also proposes suede boots as a transition into fall.
Mango Man Clean Collection Styles