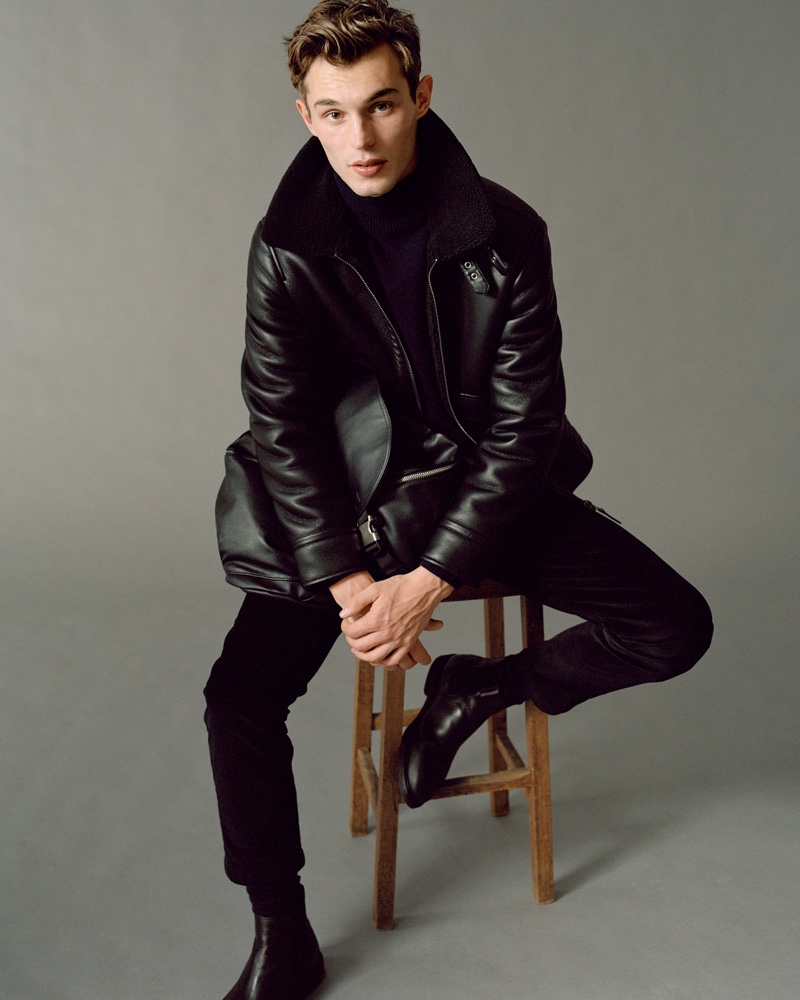 Mango "Urban Essentials" are back, and this fall, the Spanish brand champions key garments with timeless silhouettes and quality that is year-round. British model Kit Butler reunites with Mango to front its campaign. The top model takes to the wet city streets in a lineup of versatile garments that would suit any wardrobe. For men, Mango proposes a chic style for constant professionals.
Related: Vincent Takes It Easy in Mango Comfy Collection
The cosmopolitan man benefits from a sophisticated collection of coats, shirts, suits, and more. Hero pieces range from an oversized trench coat and corduroy trucker jacket to a slim suit. Additional menswear to note includes sleek turtlenecks in black and white and poplin and silk shirts. English squares and houndstooth prints accent a practical color palette of black, gray, charcoal, camel, and ecru.
Mango Urban Essentials Fall/Winter 2020 Campaign