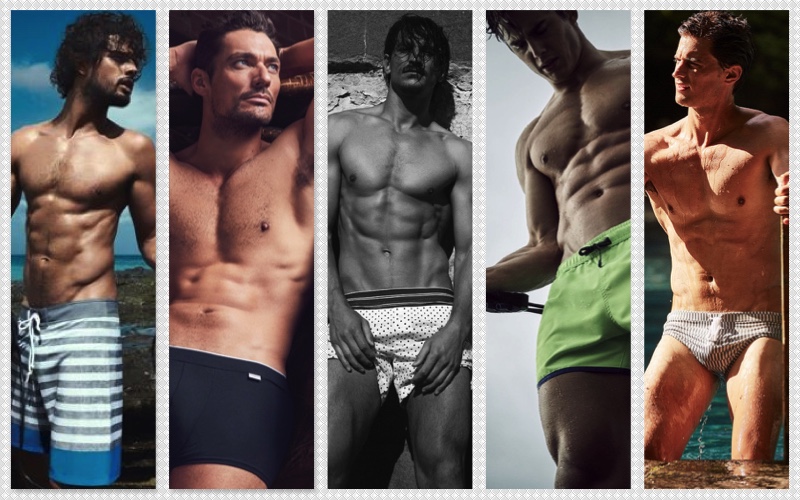 Being a male model may seem like an easy job, but it takes hard work. In addition to being born with good genetics, it's also super important to keep in shape. Having an on-point workout plan is a must when it comes to having an Adonis-like physique. Most male models sport six-pack abs, and although one's diet is essential, going to the gym and hitting that smith machine hard can make all the difference. Chris Gregory from UP, a leading online personal trainer believes that the "top models need to consistently nail their nutrition to succeed–fuel your body properly for the best muscular growth, and eat to get or to stay lean in order to show that six-pack off in the first place."
Want to know how to get a body like a top male model? Take a look below to read tips from the industry's leading faces themselves.
David Gandy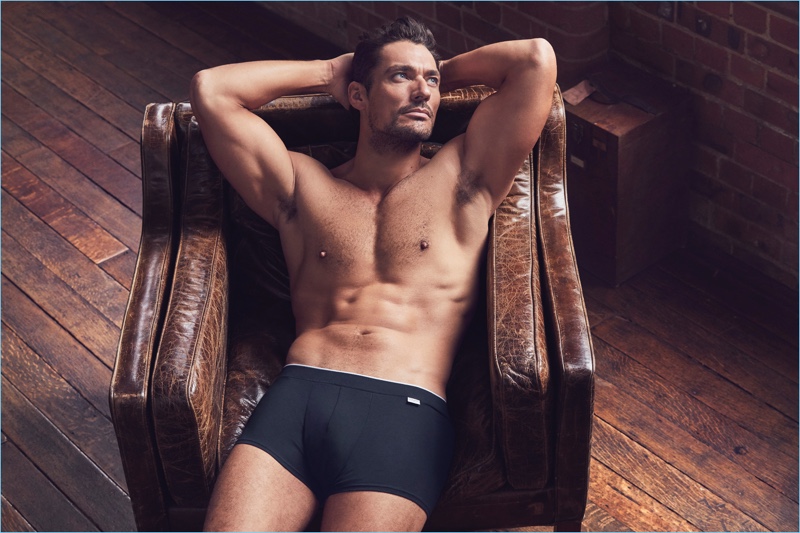 David Gandy has ruled the world of modeling for nearly two decades. With multiple campaigns for Dolce & Gabbana's 'Light Blue' fragrance, the British male model has shown his famous physique in a white speedo for many years. According to Gandy, there are no shortcuts to getting in shape. It's all about hard work in the gym. "With my schedule, it changes every day. I'm a late night trainer, so sometimes I'll be in the gym from 9 pm onwards for 60-90 minutes. It's quite a strange routine but sometimes that's the only time I can fit it in," he tells Huffington Post.
As for specific workouts, David is a fan of the following exercises.
1. Spiderman press-ups
2. Abdominal rollouts
3. Hindu press-ups
4. Squat and shoulder presses
5. Pyramid bicep curls
6. Pull-ups
7. Turtles
8. Burpees into wide armed pull-ups
9. Press up leg kicks
10. Weighted and unweighted tricep dips
11. Stability ball abdominal exchanges
Pietro Boselli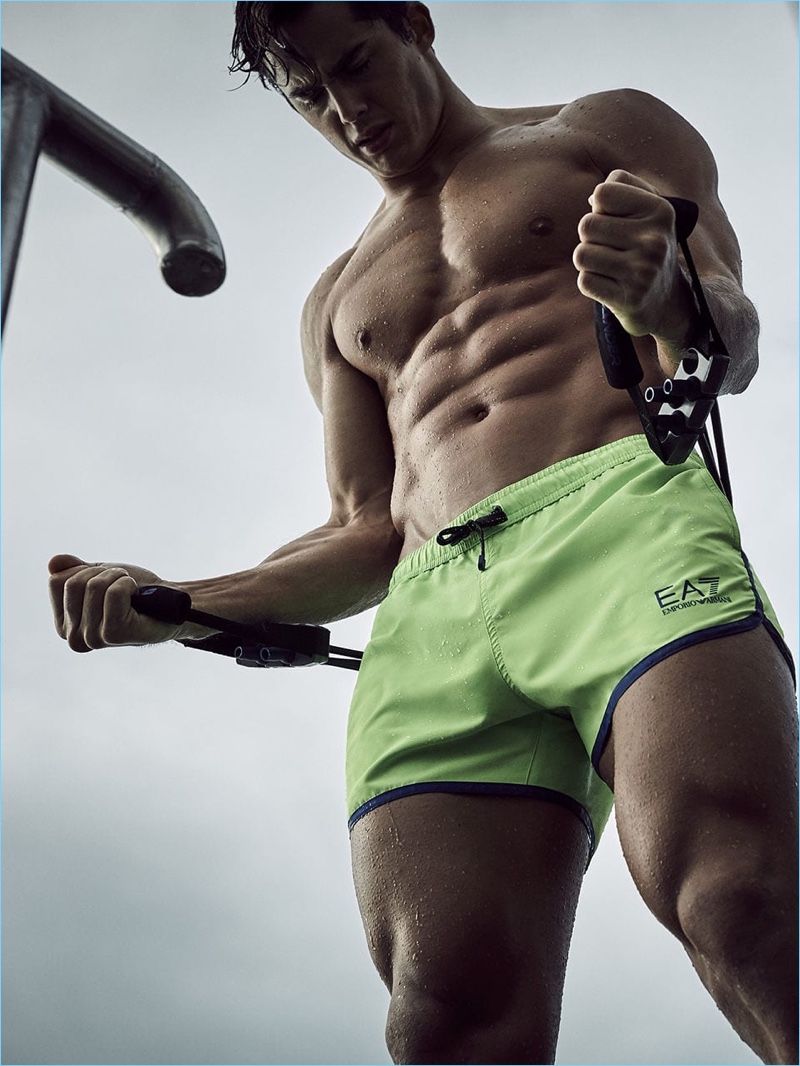 Pietro Boselli rose to fame after going viral as a "hot model teacher". With a Ph.D. in mechanical engineering, he doesn't just have looks but also brains. Regardless, Pietro is known for showing off his Greek god-like physique in photo shoots. The model works on his core, biceps, and quads by going biking, swimming, and lifting weights. Pietro also focuses on his core. "Most people do crunches at the end of their workout, but I dedicate a whole session to my core," Boselli told GQ Magazine. "Control is very important: Squeeze until you feel the burn and can't continue any longer. Start with crunches from the floor and vary it up with a twist."
Marlon Teixeira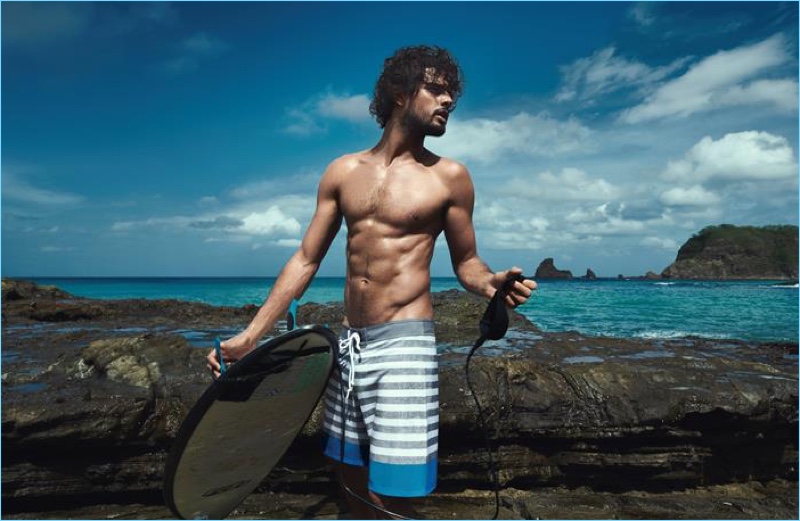 Brazilian male model Marlon Teixeira is another runway star known for his six-pack. When it comes to getting that perfect body, he reveals that it comes from spending time at the beach. "When I'm in Brazil, I try to do Yoga and Pilates. I love being by the sea and surfing, and I love running and swimming," he shared with Vogue Paris. Marlon also notes that exercising outside is something he loves to do.
Jarrod Scott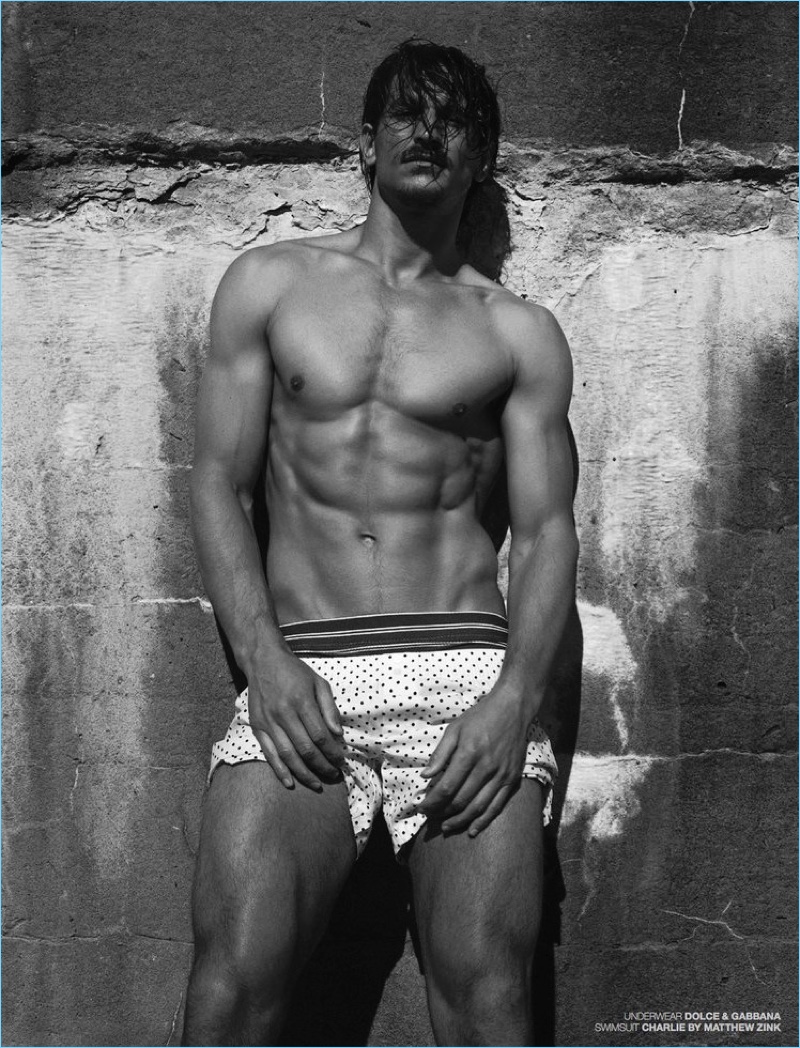 Aussie male model Jarrod Scott is known for his rugged good looks and signature mustache. But he also has a lean physique. The model is quite intense when it comes to his exercise routine. He shares with GQ Australia that he doesn't eat two hours before his workouts and sets goals. "I'm repetitive and consistent with my training routine; at a minimum, I train four times a week at a high intensity. My regime includes a mix of either running 20kms per week (total) followed by core work (3 minutes x oblique plank each side and 100 x leg raises) or riding 200kms (total) per week," he tells the magazine.
Garrett Neff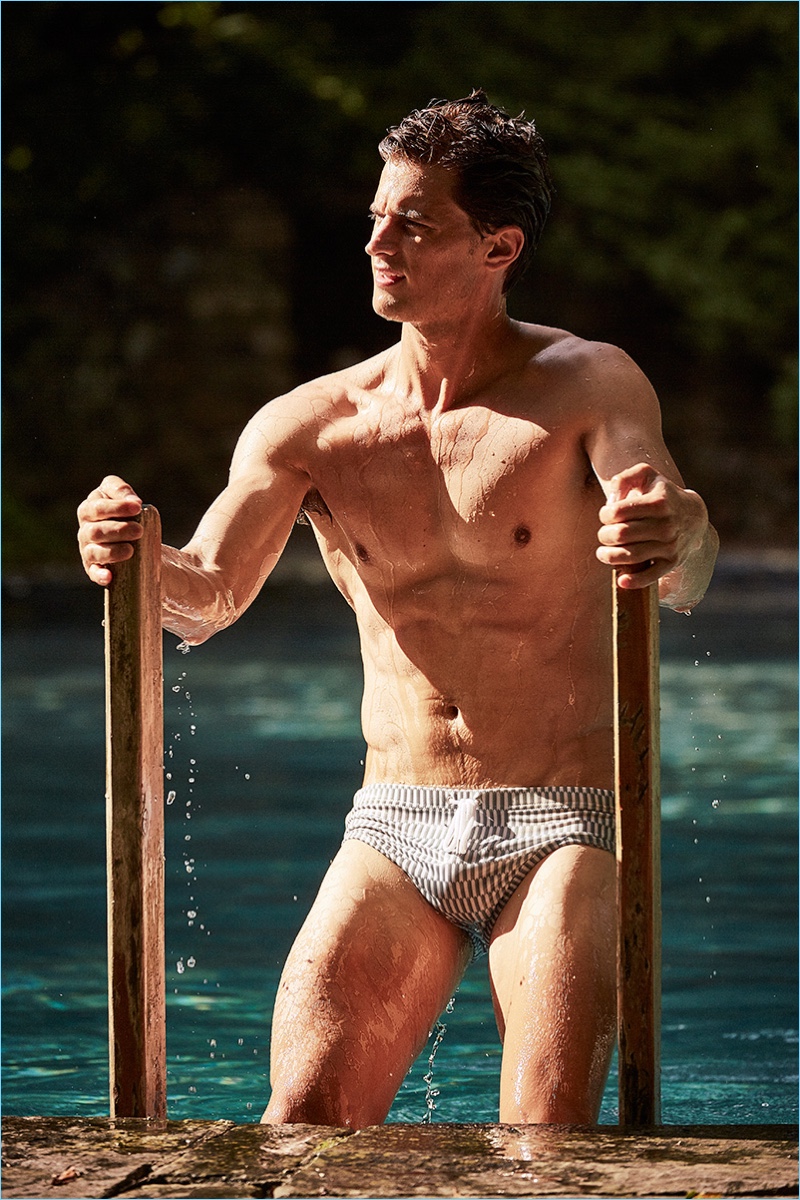 Garrett Neff is another male model with a six-pack. He has shown off his muscles in campaigns for brands like Calvin Klein, BOSS, and H&M. Garrett exercises five to six times a week, with up to two hours per workout. The model also claims that working out often is great for his overall health and skin. Garrett does a variety of workouts ranging from cardio to strength training and Soul Cycle. When you have the best elliptical for home, you can also workout like Garrett.