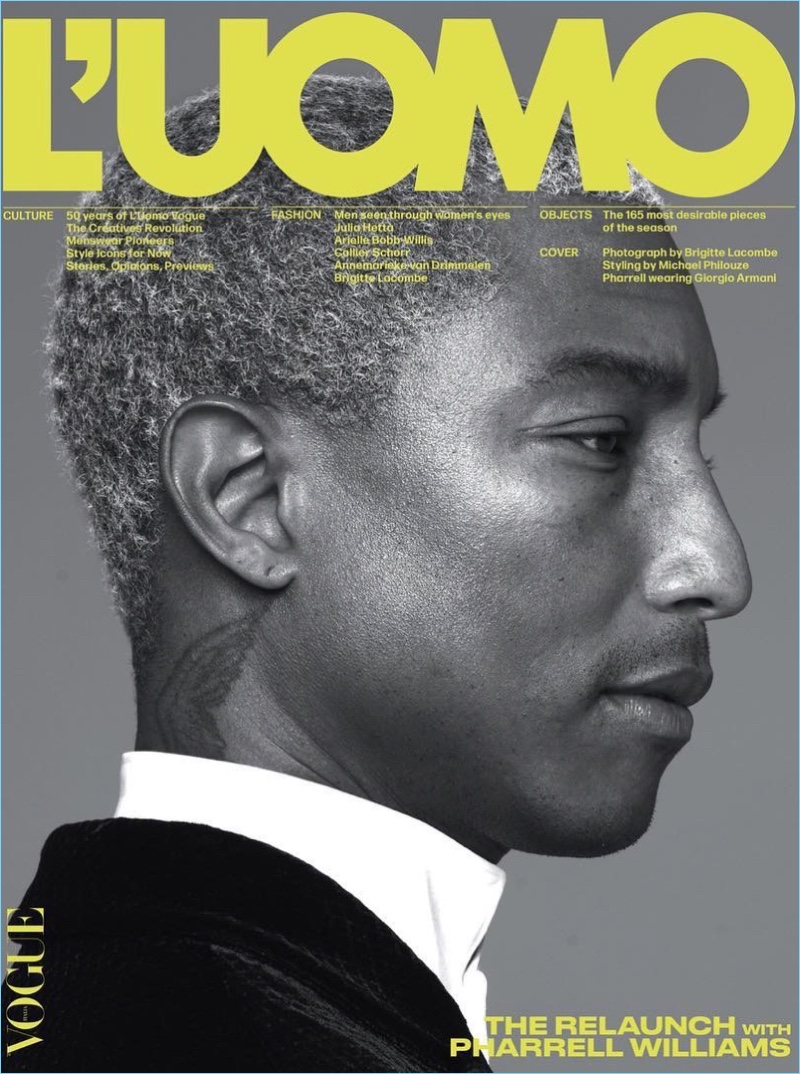 Expect the unexpected when it comes to fashion. After announcing its closure nearly a year ago, L'Uomo Vogue is back with a relaunch. The magazine follows in the footsteps of Vogue México and its biannual release of Vogue Hombre as a supplement. However, L'Uomo Vogue will be available as a standalone purchase as well. The publication will also be produced in English with an Italian translation.
Related: The End of an Era | L'Uomo Vogue Makes Its Exit
Making a splash with its comeback, L'Uomo Vogue debuts five covers. Pharrell Williams, Aiden Andrews, Rogier Bosschaart, Alton Mason, and Kobe Delgado have the honor of covering the issue.
Relaunched just in time for the magazine's fiftieth anniversary, editor-in-chief Emanuele Farneti discusses the occasion. L'Uomo Vogue is starting a new chapter in its 50-year-long history of explaining the evolution of society through the lens of fashion. Farneti continues, There is no one kind of man–that is why the magazine will strive, through its richness of structure and diversity of points of view, to be as open, inclusive and plural as possible.
L'Uomo Vogue Relaunch Covers