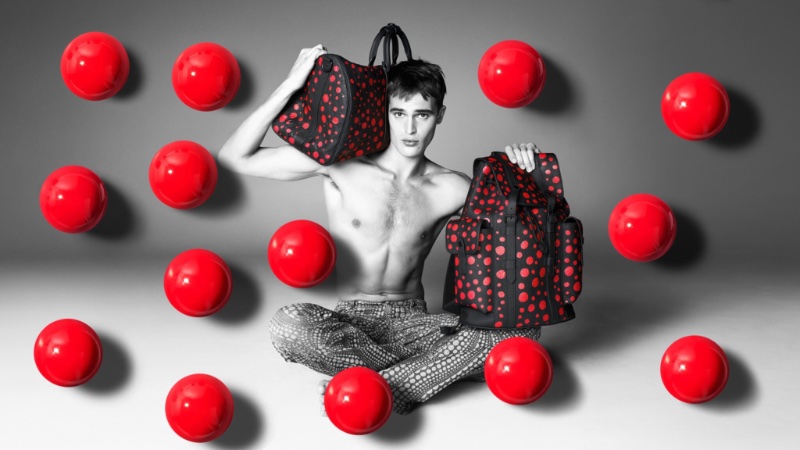 Louis Vuitton has teamed up with Japanese artist Yayoi Kusama for their second collaboration, marking it as a visual celebration of creative expression. This latest exchange follows the first encounter between Louis Vuitton and Kusama and is seen as an awakening to new possibilities through art. To commemorate this momentous occasion, they have unveiled a stunning advertising campaign that spotlights their latest collection.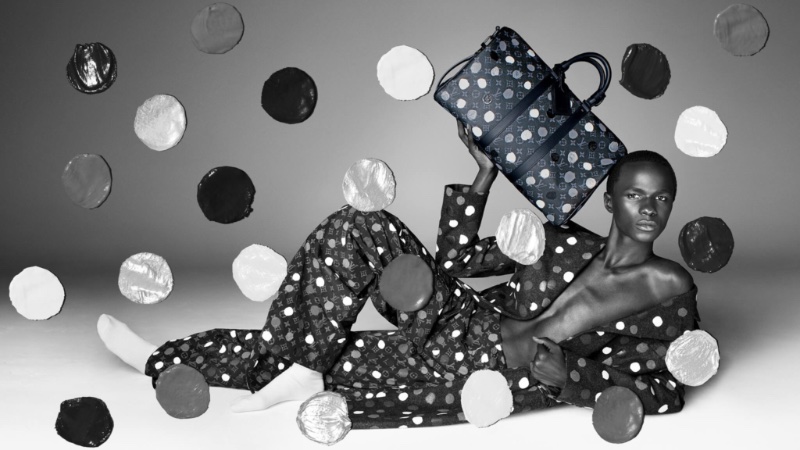 Louis Vuitton x Yayoi Kusama Campaign
For the new Louis Vuitton x Yayoi Kusama collaboration, Parker van Noord and Malick Bodian are cast to pose for black-and-white photographs masterfully captured by Steven Meisel. A 3D juxtaposition of Yayoi Kusama's iconic metal and painted dots provides a stark contrast yet perfect harmony with these photos. Together, they create a beautiful visual story that brings both worlds together.
The Louis Vuitton x Yayoi Kusama campaign truly encapsulates the aesthetic of this fashion collection. Art, boldness, and craftsmanship seamlessly combine with Kusama's iconic motifs—from her trademark infinity dots to psychedelic flowers—all adorning classic Louis Vuitton staples. "I am determined to create a Kusama world, which no one has ever done and trodden into," said Kusama enthusiastically. This extraordinary campaign is undoubtedly a testament to that goal.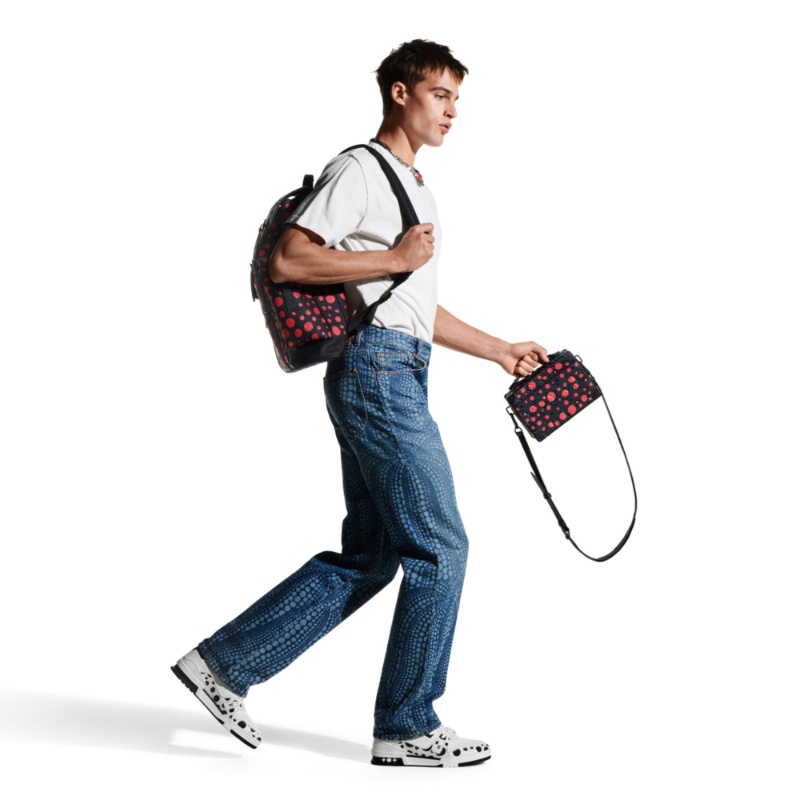 Louis Vuitton x Yayoi Kusama 2023 Men's Collection
One of the many highlights of the new Louis Vuitton x Yayoi Kusama collection is the treatment of painted dots. Imagined with the same delicacy as Kusama's brushstrokes, these dots offer a 3D hand-painted finish to your bags and other pieces. Meanwhile, metal half-spheres applied by hand individually lend the collection a striking silver mirror effect.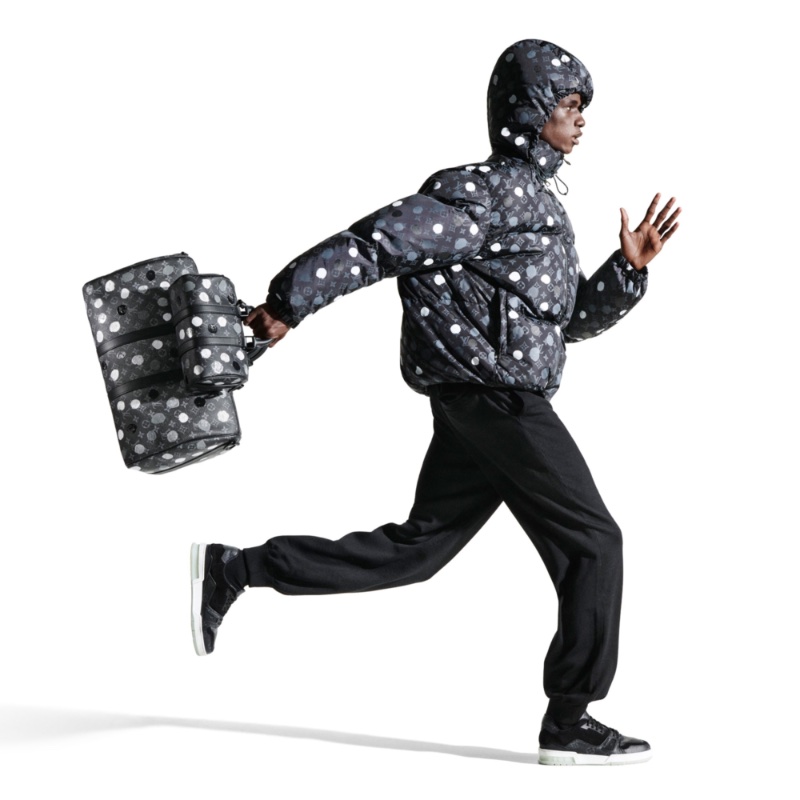 Seeing the Louis Vuitton x Yayoi Kusama collaboration is a profoundly beautiful experience. With its unforgettable black-and-white photographs courtesy of Steven Meisel and a 3D amalgamation of iconic metal and painted dots from Yayoi Kusama, this collection showcases perfect harmony between art and fashion.