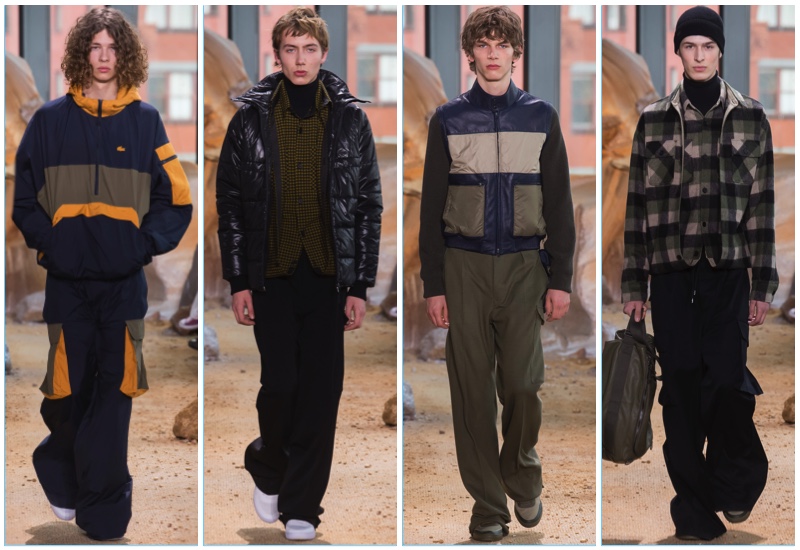 Lacoste most noticeably brings back baggy pants as the brand champions 90s style for its fall-winter 2017 men's collection. Creative director Felipe Oliveira Baptista looks to René Lacoste's background in the aircraft industry, as well as his own father's career as a pilot for inspiration.
Related: Lignes de Court | Lacoste Does Tennis Inspired Leisure
Bringing in an element of fantasy with an homage to the space age, Baptista delivers relaxed silhouettes with a mix of leather, nylon, fleece, gabardine, cotton, and tricotine. The range reinterprets streetwear and grunge style from the 90s with a youthful spin on separates. Color blocked jackets, windbreakers, cargo pants, plaid shirts, and jumpsuits contribute to the sporty outing.
Lacoste Fall/Winter 2017 Men's Collection