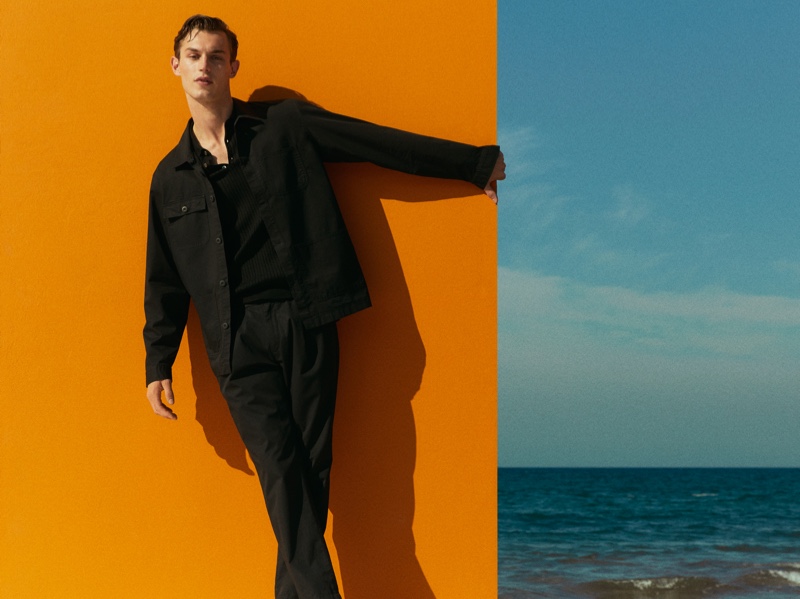 Massimo Dutti puts together an outdoor set for a stunning new story. The Spanish fashion brand delivers a sleek summer wardrobe with its outing entitled "Color of Shadow." A certain timelessness is a core to an inspiring lineup of classic menswear for the season.
Reuniting with Massimo Dutti once more this season, Kit Butler steps into the role of leading man. He takes pleasure in a stylish day trip to the beach. The British model dons summer essentials in a host of neutral tones for easy dressing.
Related: Garrett Neff Takes to South Hampton with Massimo Dutti
Linen is one of Massimo Dutti's prominent materials for its latest men's collection. Massimo Dutti advocates for the summer-friendly fabric with staples such as its 100% linen t-shirt and casual fit trousers. The label also delivers on-trend pieces like its slim-fit linen overshirt and a nautical stripe cotton knit t-shirt.
Massimo Dutti 'Color of Shadow' Editorial