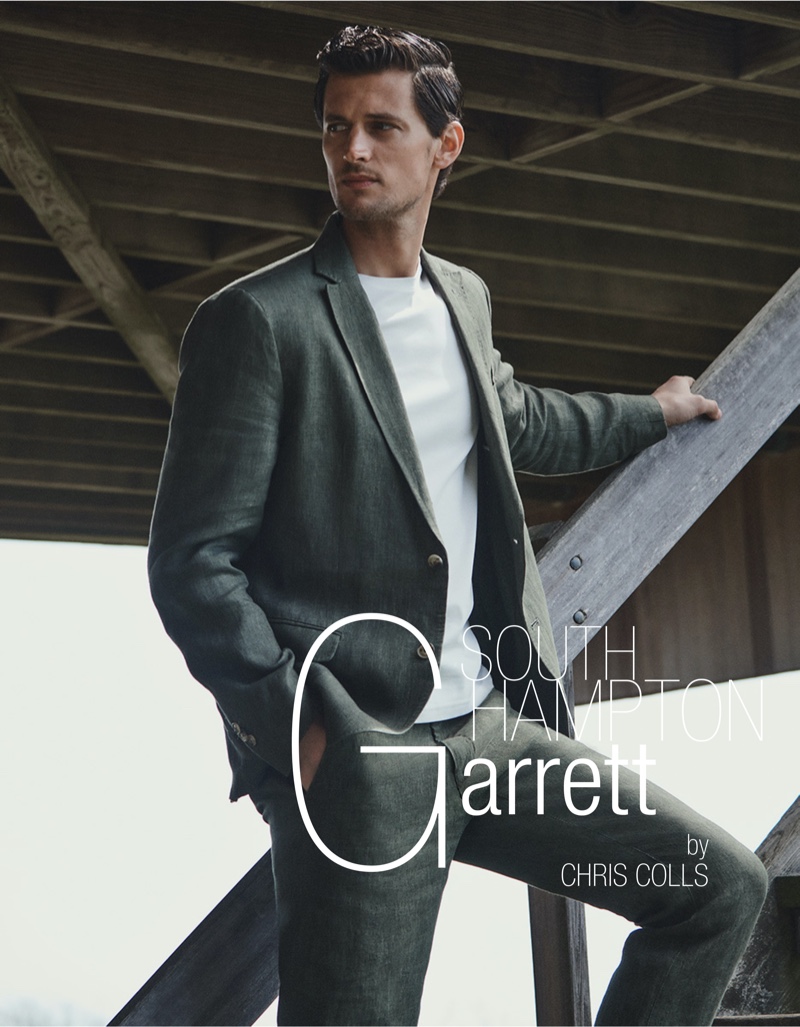 Massimo Dutti takes an early summer getaway as the Spanish brand heads to South Hampton. Garrett Neff is along for the ride, posing in Massimo Dutti's timeless style. Front and center, Garrett appears before photographer Chris Colls' lens.
Chic style flourishes with the idea of ensembles that you can take from day to early evening. Garrett's wardrobe includes everything from linen suit jackets and pants to button-down shirts. The selection comes together in practical neutral tones for easy mixing and matching.
Polo shirts, band-collar shirts, and a buttery soft suede overshirt contribute to Massimo Dutti's must-haves for the season. However, the fashion label delivers plenty of exciting footwear options too. The stylish lineup features espadrilles, sneakers, and strapped sandals.