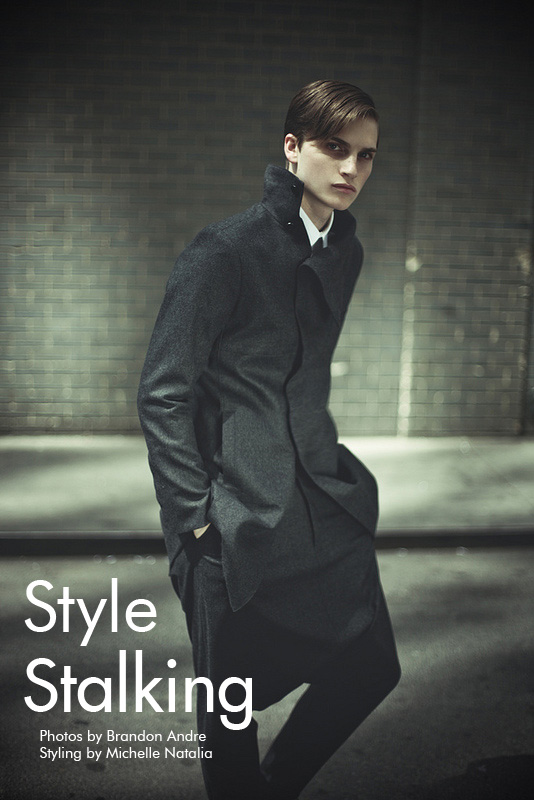 Style Stalking–Jon Paul of Ford New York hits the streets of the Big Apple for our latest exclusive lensed by Brandon Andre. Stopping for a style shot here and there, Jon is outfitted with an independent attitude, wearing pieces from the likes of Munsoo Kwon and Ninh as pulled together by Michelle Natalia. / Hair by Yanii Picaso.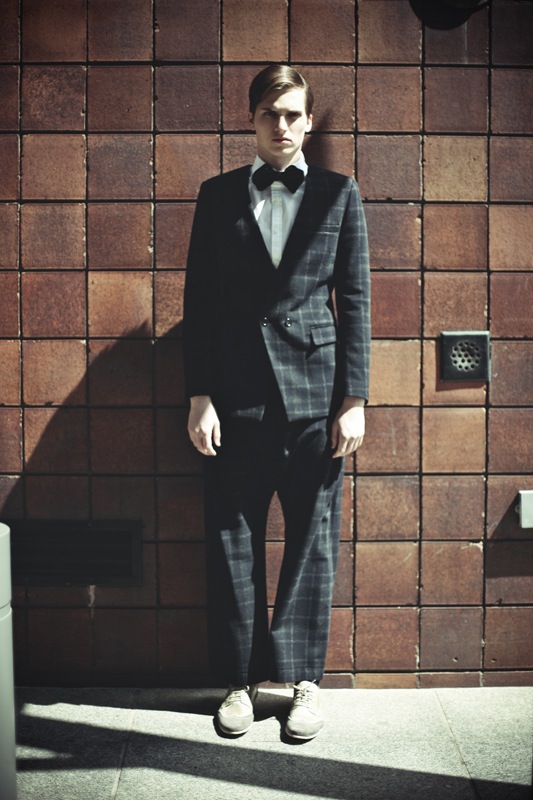 Jon wears bow-tie
Mad Hansome
, vintage
shoes
stylist's own
, suit and dress shirt
Munsoo Kwon
.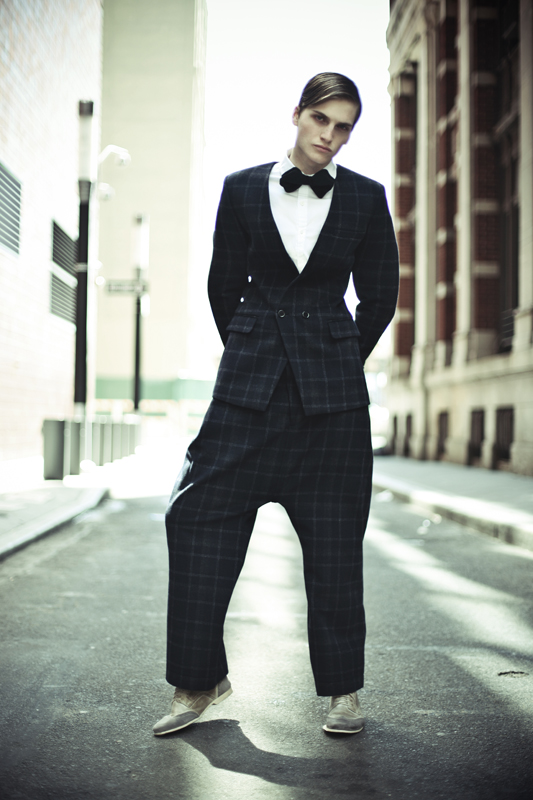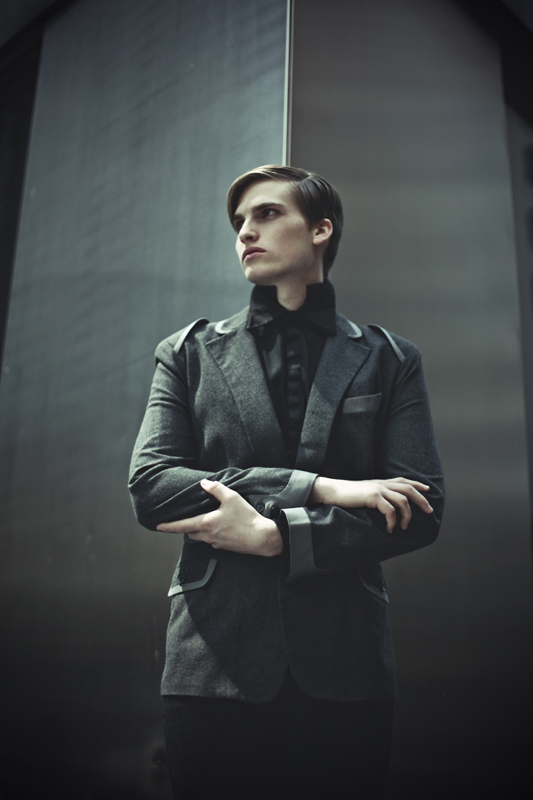 Jon wears trousers Munsoo Kwon, jacket and shirt Ninh.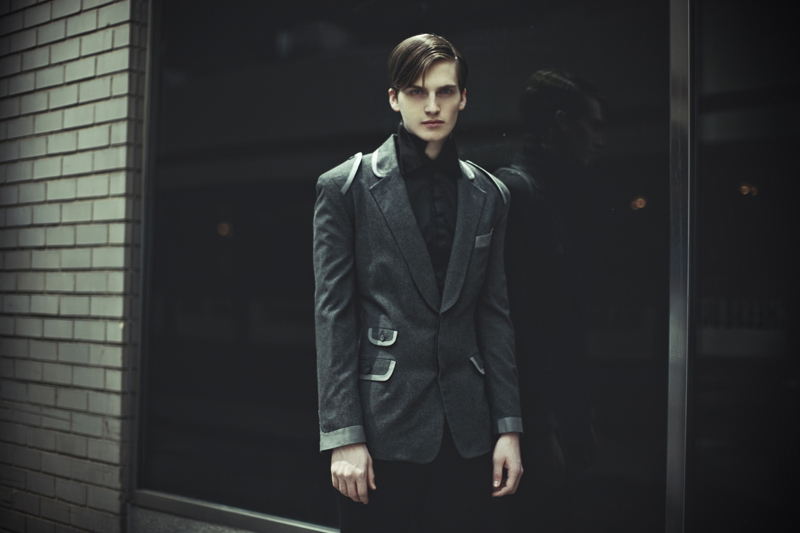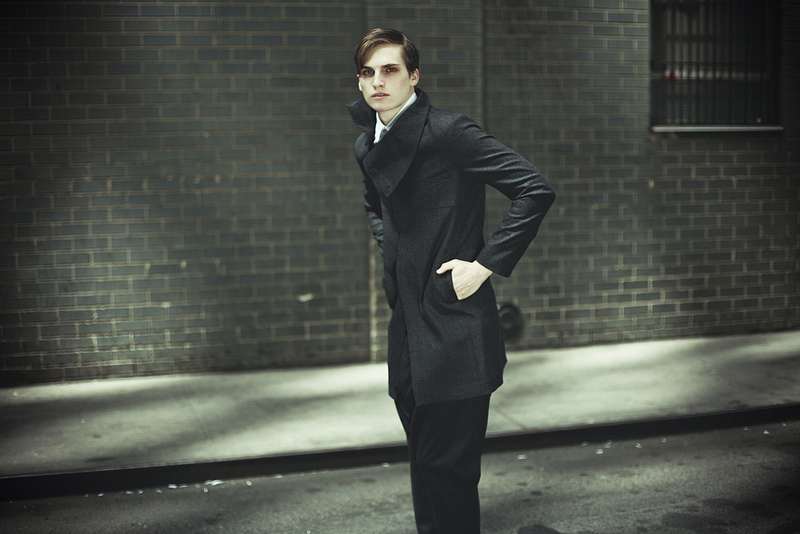 Jon wears all clothes Munsoo Kwon.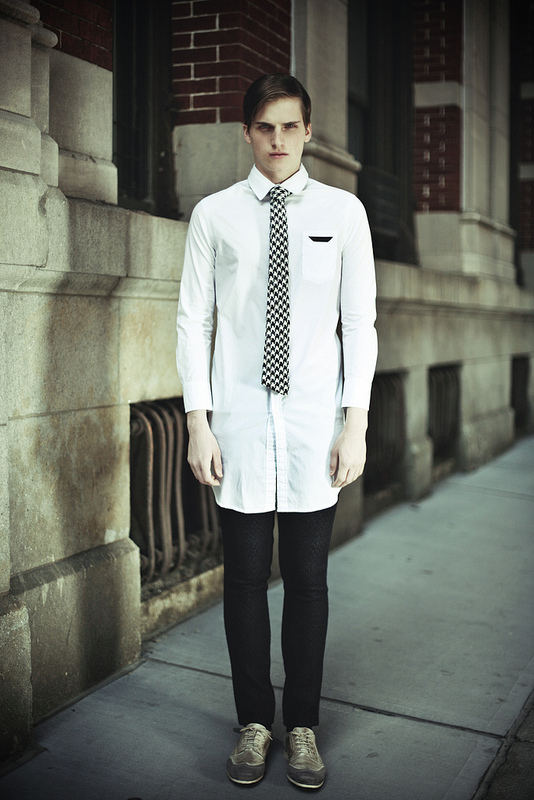 Jon wears all clothes Munsoo Kwon and vintage shoes stylist's own.