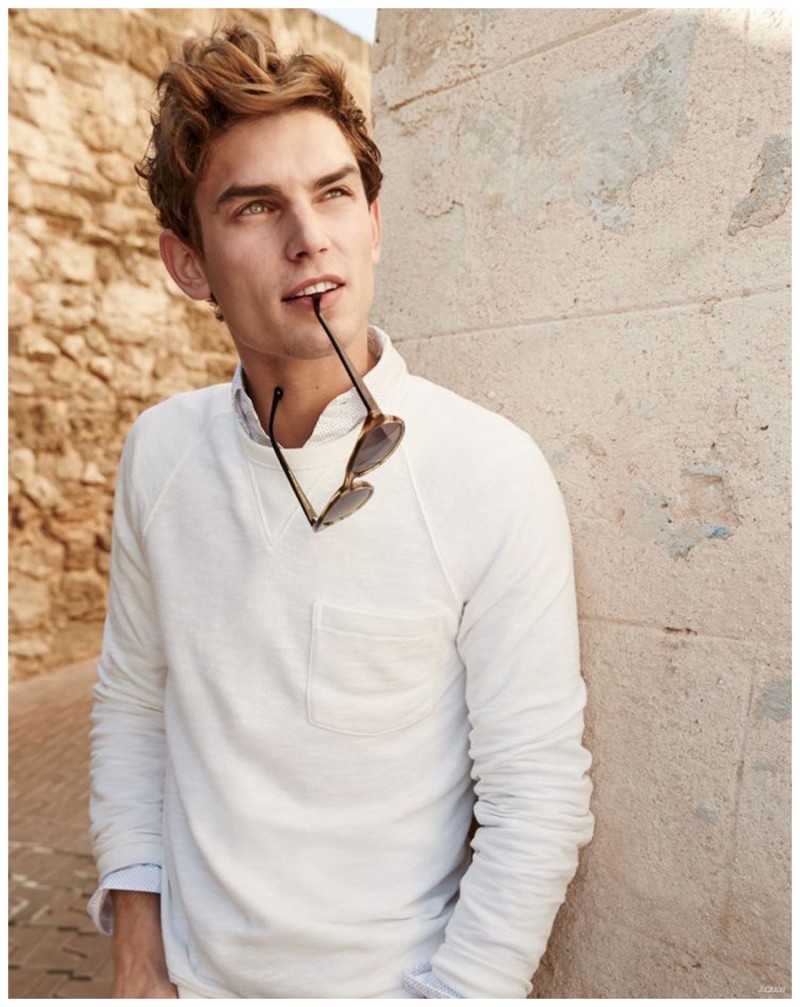 Vacation Style in Majorca, Spain
Models Arthur Gosse and Claudio Monteiro join J.Crew for a spring vacation as they visit Majorca, Spain for this month's style guide. Photographed by Coliena Rentmeester, the pair wear casual looks for the fashionable tourist. A lineup of core staples includes striped knitwear, printed shorts, slim joggers, twill shorts and comfortable button-downs.
How to Wear Essentials Like the Hoodie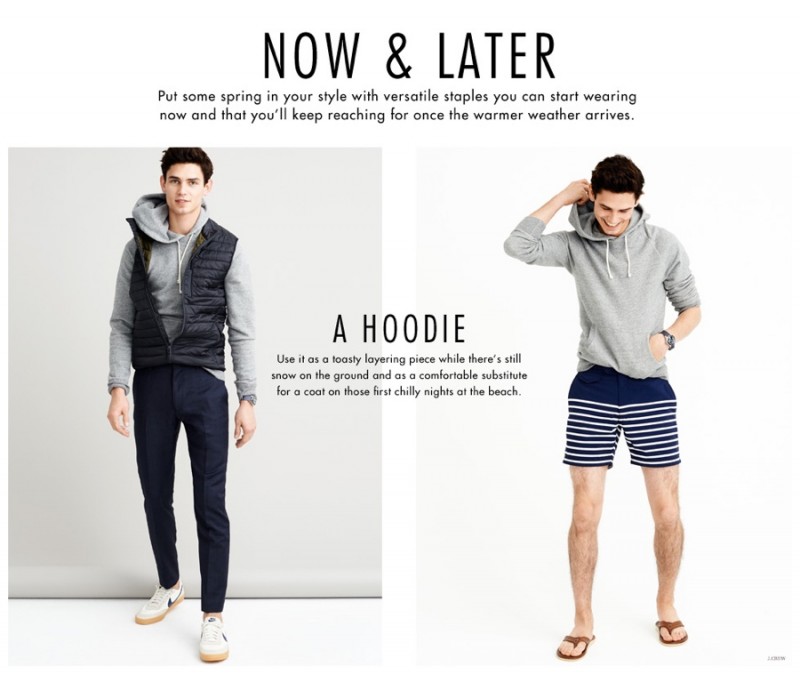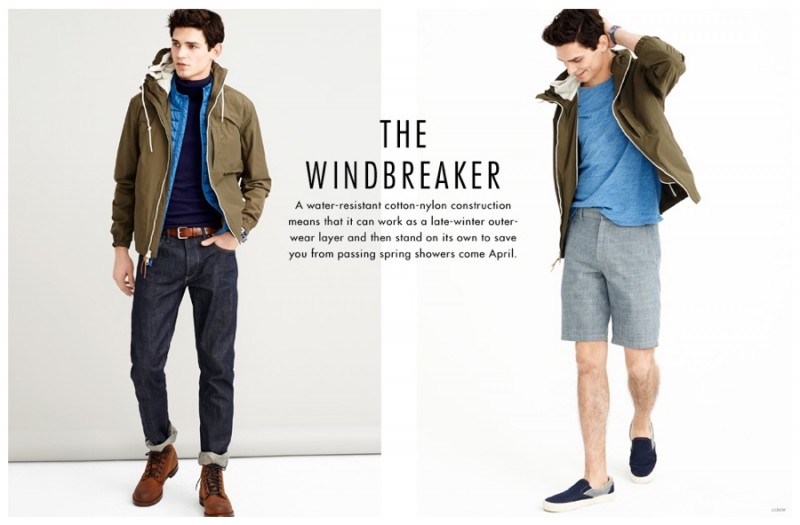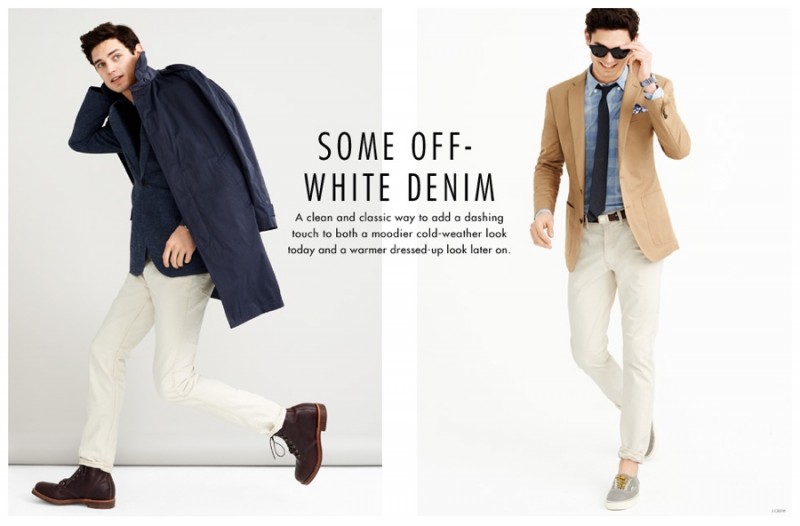 J.Crew Showcases Casual Styles
J.Crew works with an everyday color scheme as they reunite with model Clément Chabernaud for a casual style showcase. Front and center, Clément hits the studio, sporting sweatshirts, lean khakis, button-downs, New Balance sneakers, denim joggers and other great staples.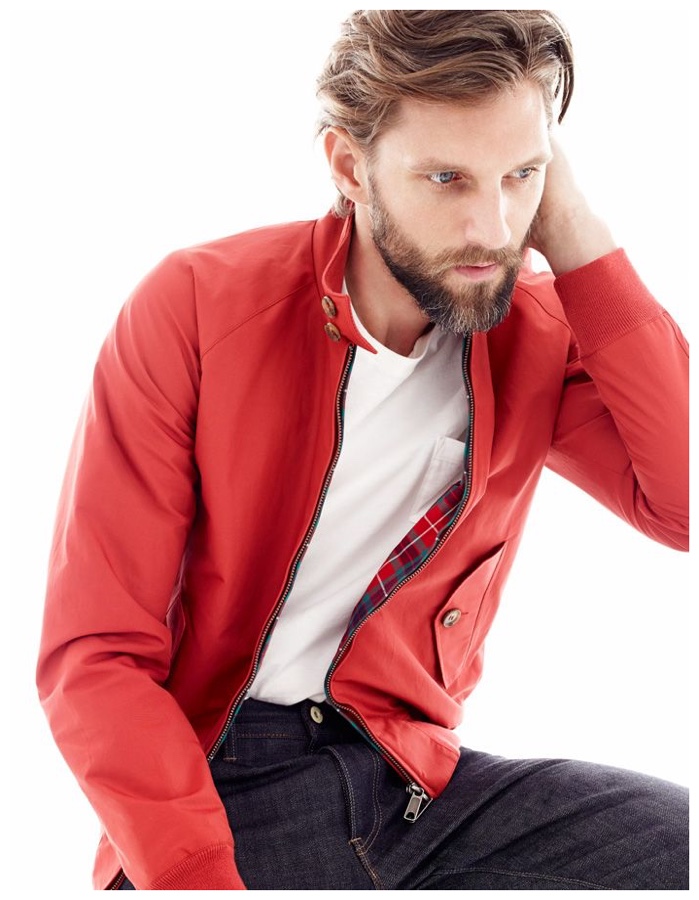 Neutral Hued Fashions at J.Crew
J.Crew regular RJ Rogenski returns to model, striking a stylish chord in neutral hued fashions. From casual to semi-casual, RJ sports strong looks as he poses for studio photos. From khaki suiting and the classic white dress shirt to a red jacket, reminiscent of James Dean's iconic red bomber jacket, RJ shows us how to cross our casual fashion t's.