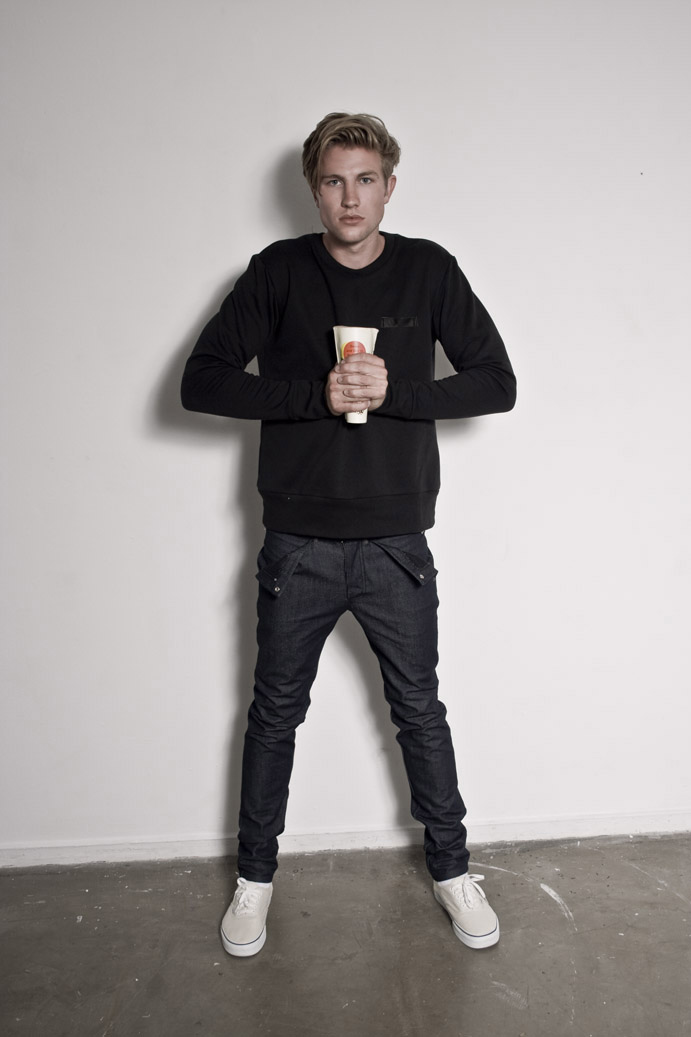 The latest Australian label to hit the scene is Book Club by designers Simon Gibson, 22 and Serge Bodulovic, 24. The duo met at Australian National University where they were both studying arts and commerce. Both being passionate about fashion and having designed t-shirts in the past, it was inevitable that they would eventually collaborate. Sharing a love for the same aesthetics and tastes in art and design, Gibson and Bodulovic decided to try their luck and come together to form a label. The result is Book Club.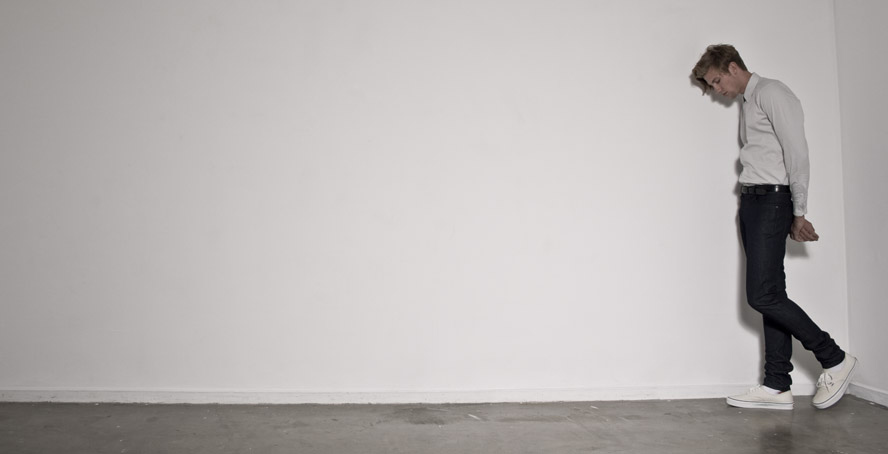 Q&A
The Fashionisto: How did you approach the collection? How did the jeans come about?
Simon & Serge: We started this collection with a number of ideas, which we progressively cut back to make a brief collection that best captured our aesthetic. The pieces are simple, but are set apart by the finer details, like the dog-ear pocket of the 'Steinbeck' jeans and the leather trimmed pockets on the jumpers and jeans. We feel that details like this are our way of subtly setting Book Club apart.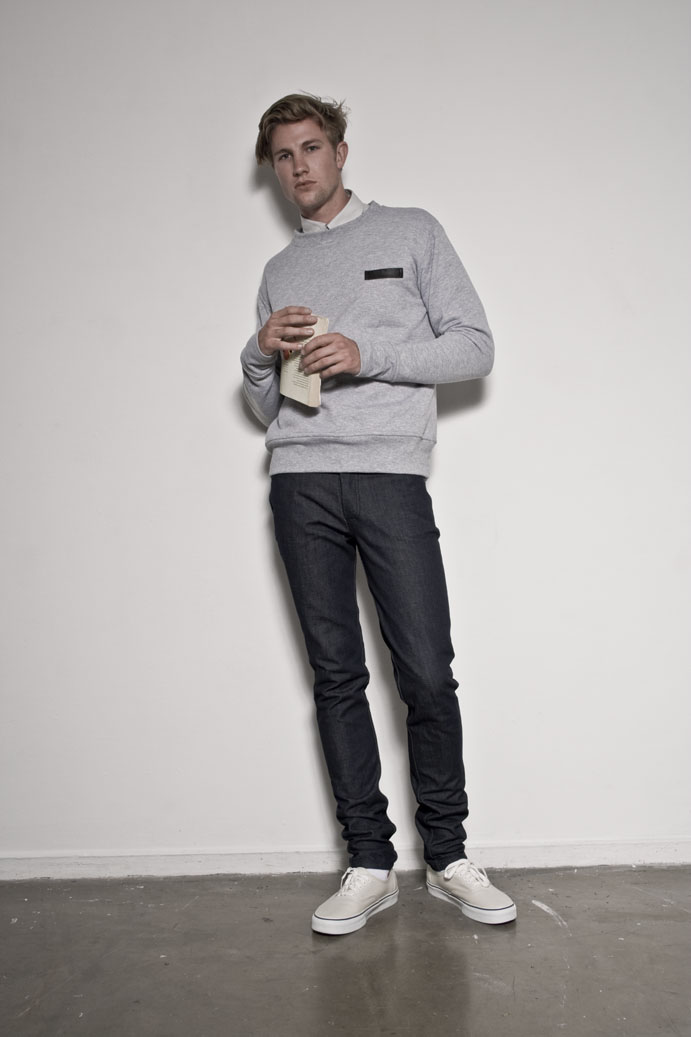 TF: What is your personal style? Does your personal style differ from the clothes you design?
S&S: Our personal styles echo that of Book Club in many ways. We both appreciate attention to detail and keep it fairly low key and understated. We both enjoy a mix of Northern European and Australian design. And while we strive to keep our personal styles different, much to our joint dismay, we were wearing identical jeans, shoes and shirts on our first meeting.
TF: What do you have planned for next season?
S&S: With our first collection finished and well received, we are looking forward to experimenting a little more with fabric, cut and colour for our summer range. The overall look will still be tailored and clean but just a little lighter for summer.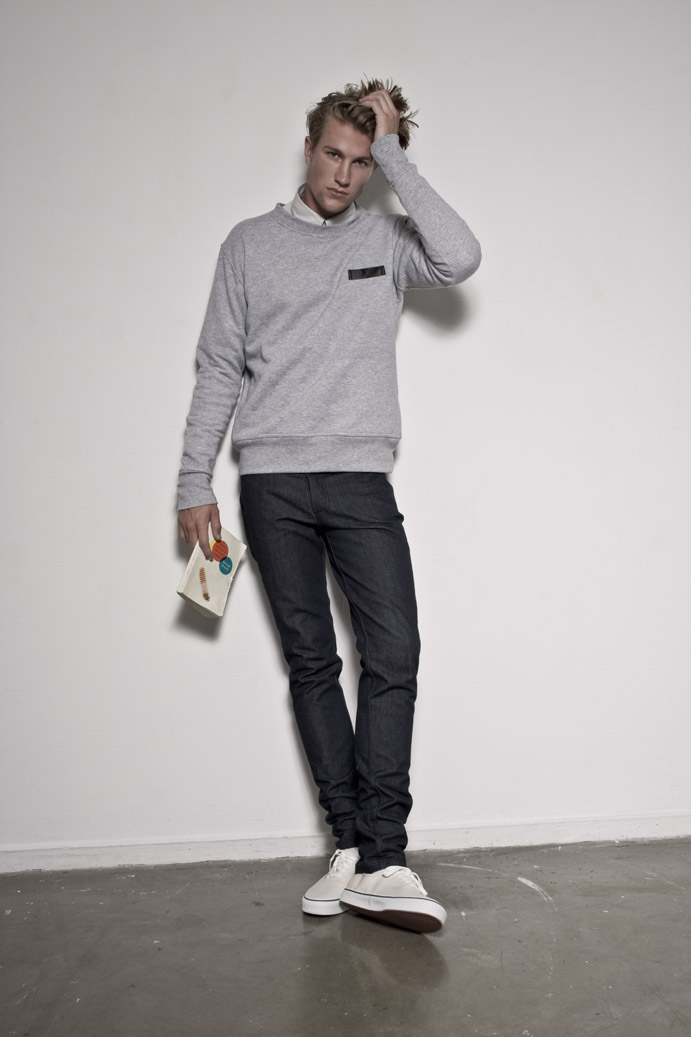 TF: What are your short term and long term goals?
S&S: Our short term goal is to have a long term goal.
TF:Where do you hope to see your label in 5 years?
S&S: If we make it to five, it would be great to be relevant, recognized and even influential. Ultimately, we would just love to see people have the same passion for our clothes that we do.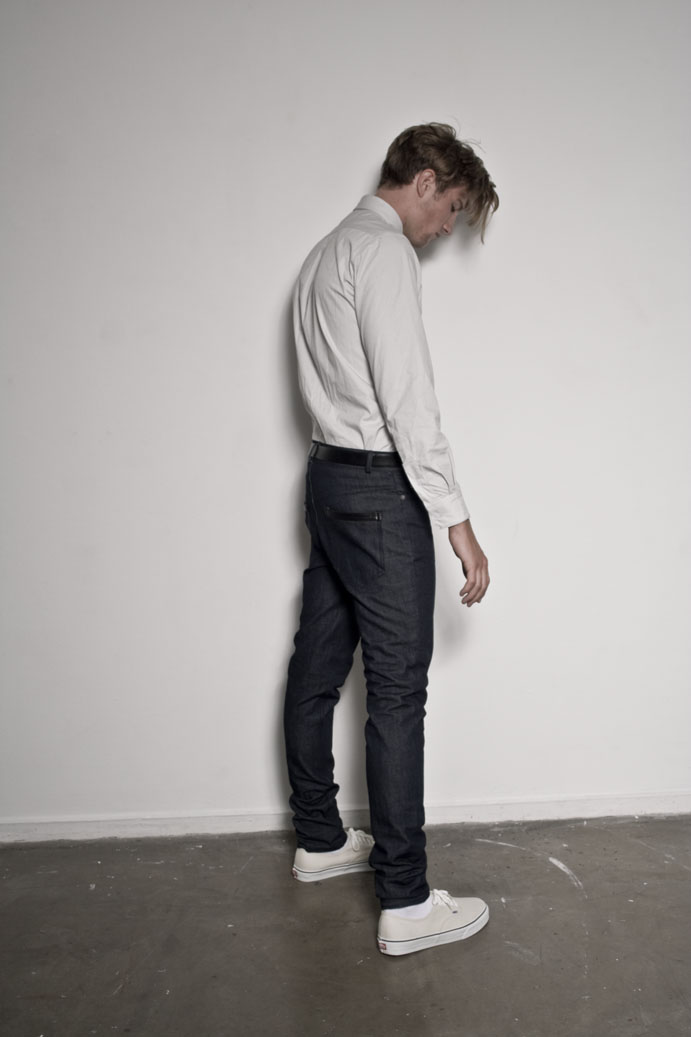 TF: Anything else you would like to add?
S&S: We would like to thank you for your support Fashionisto. Check us out at www.bkclb.com.au
Pictures courtesy of Book Club