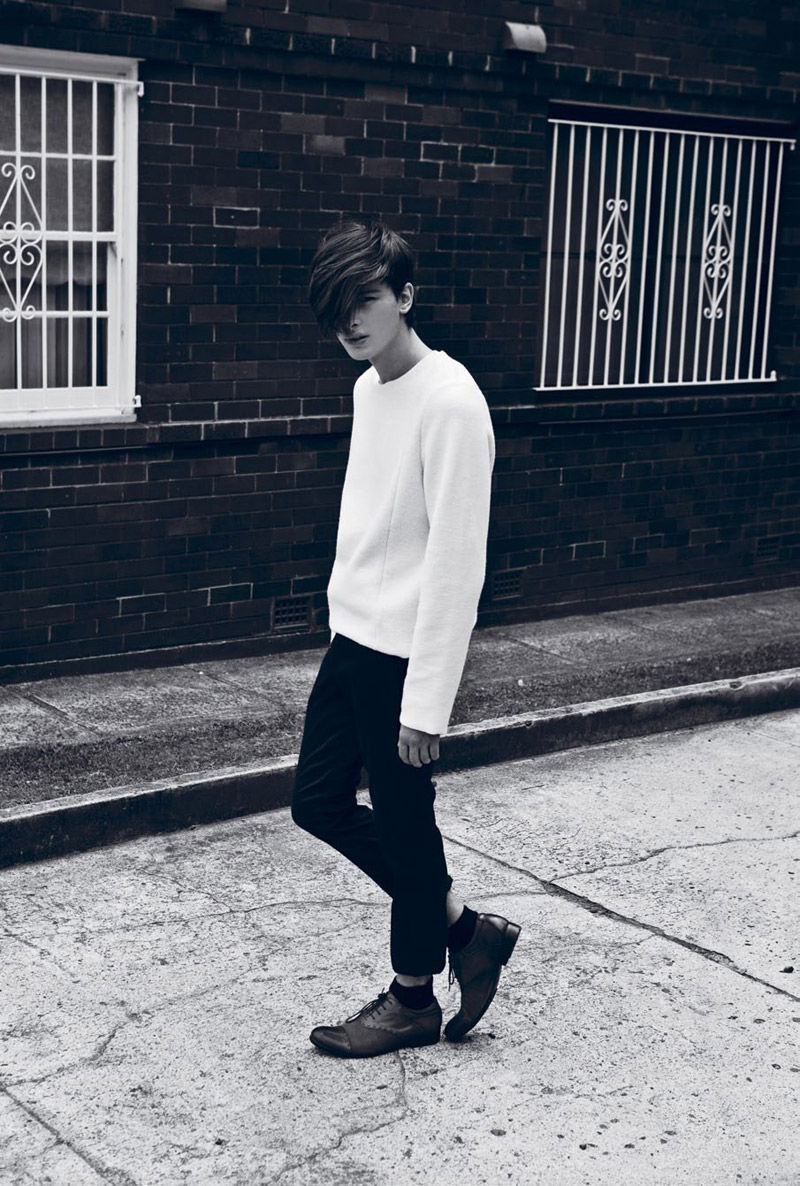 Sticks & Stones–With hair swept to the side and over an eye, Hugh Vidler (Chic Management) delivers a rather boyish performance for an editorial shoot by Darren McDonald. Ready for the fall season down under, Hugh is outfitted by James Dykes for a day street-bound for Helmet magazine. / Grooming by Felicia Yong with photographic assistance by James Bailey.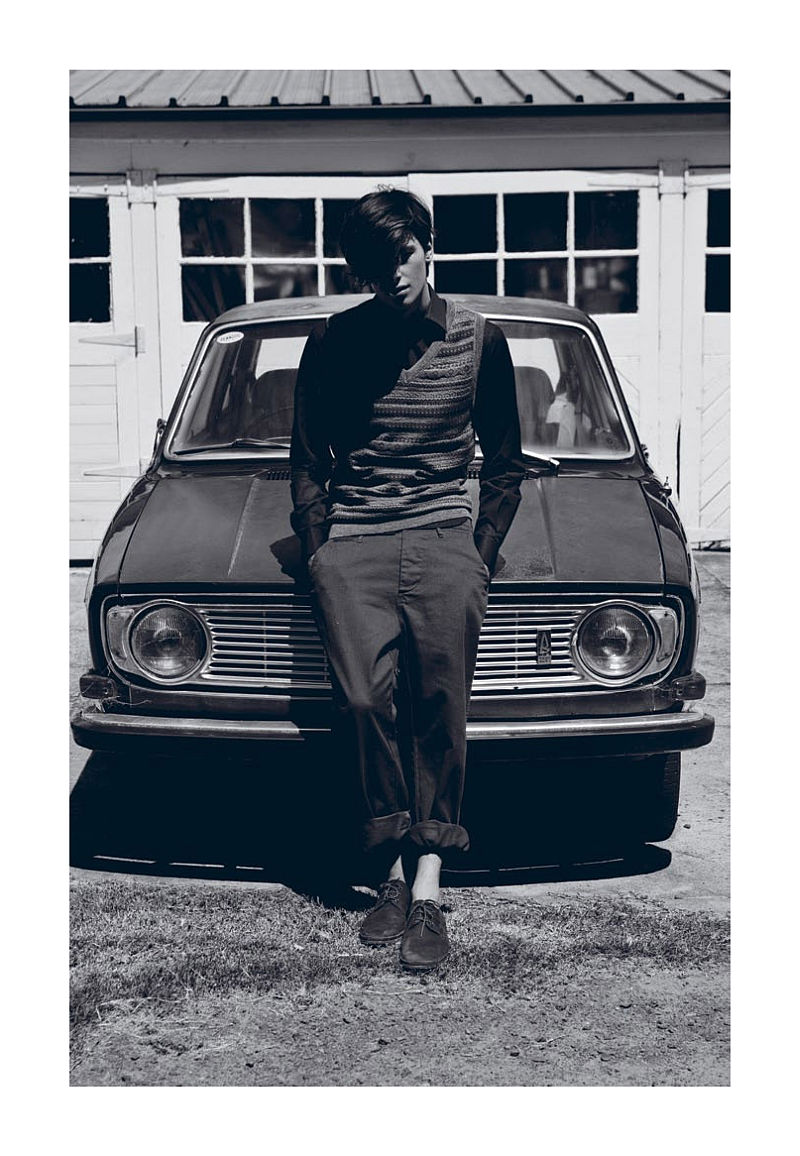 Hugh wears dinner shirt Bassike, knit vest World, trousers Three OVer One and shoes Schmoove.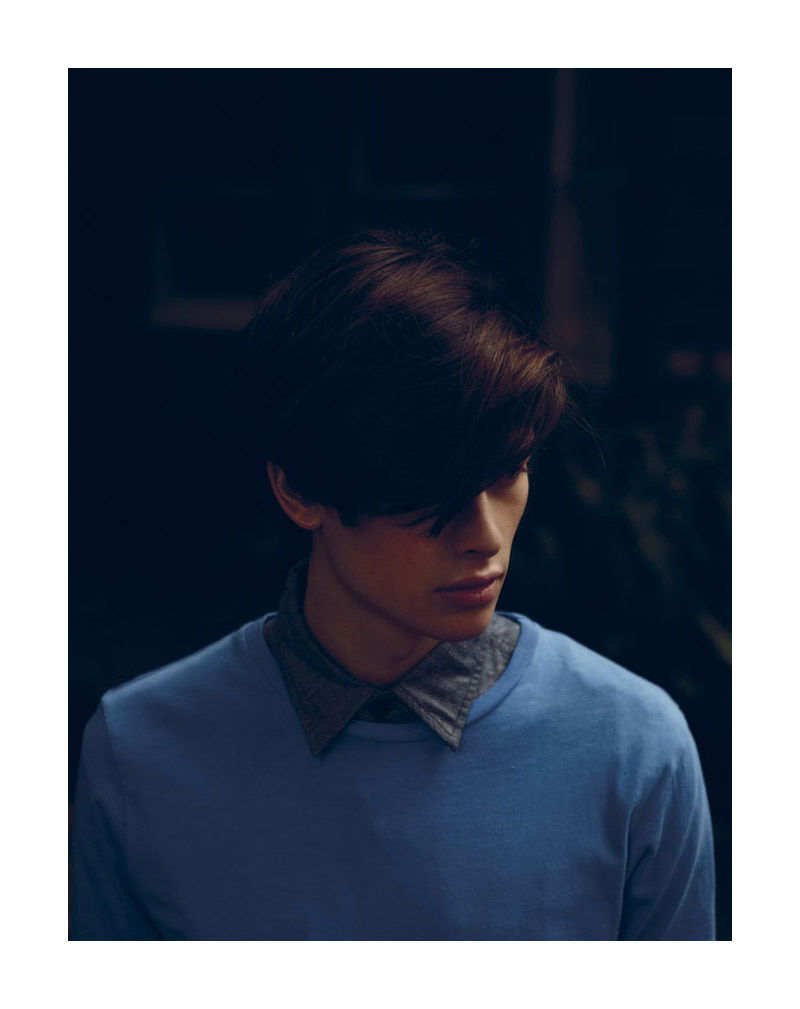 Hugh wears t-shirt Bassike, shirt Three Over One.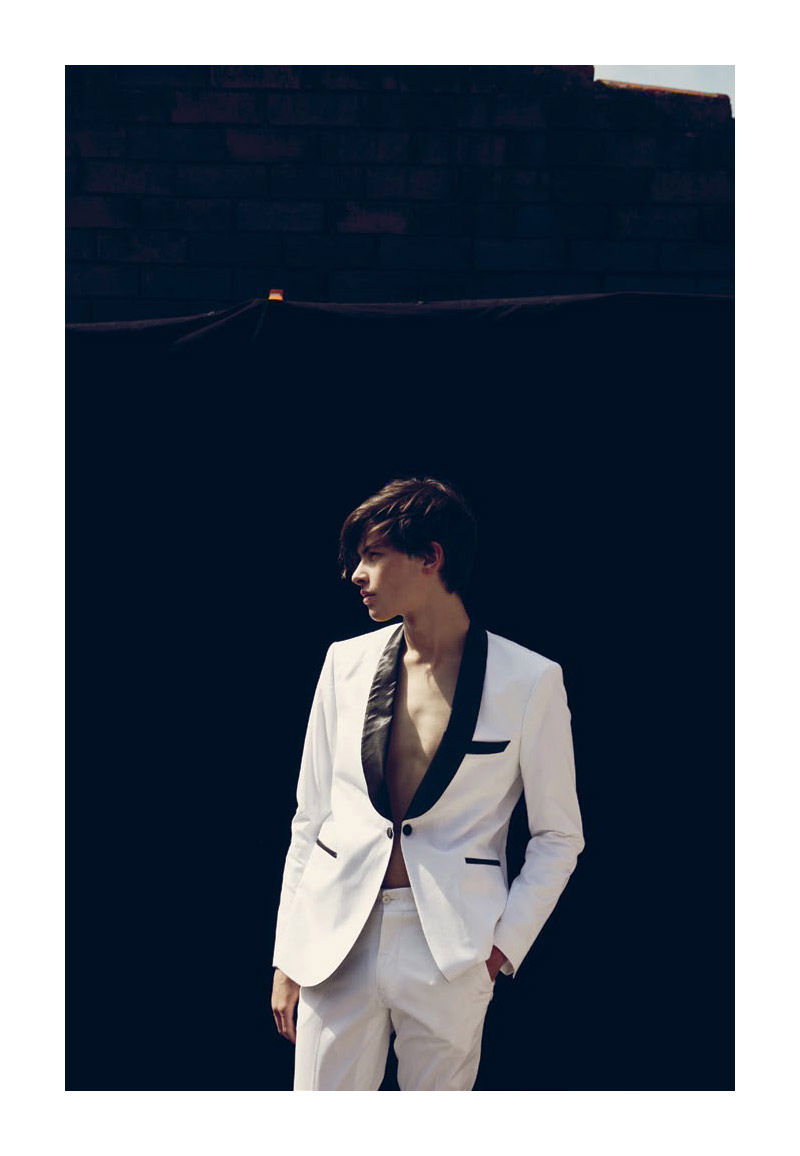 Hugh wears suit Saint Augustine Academy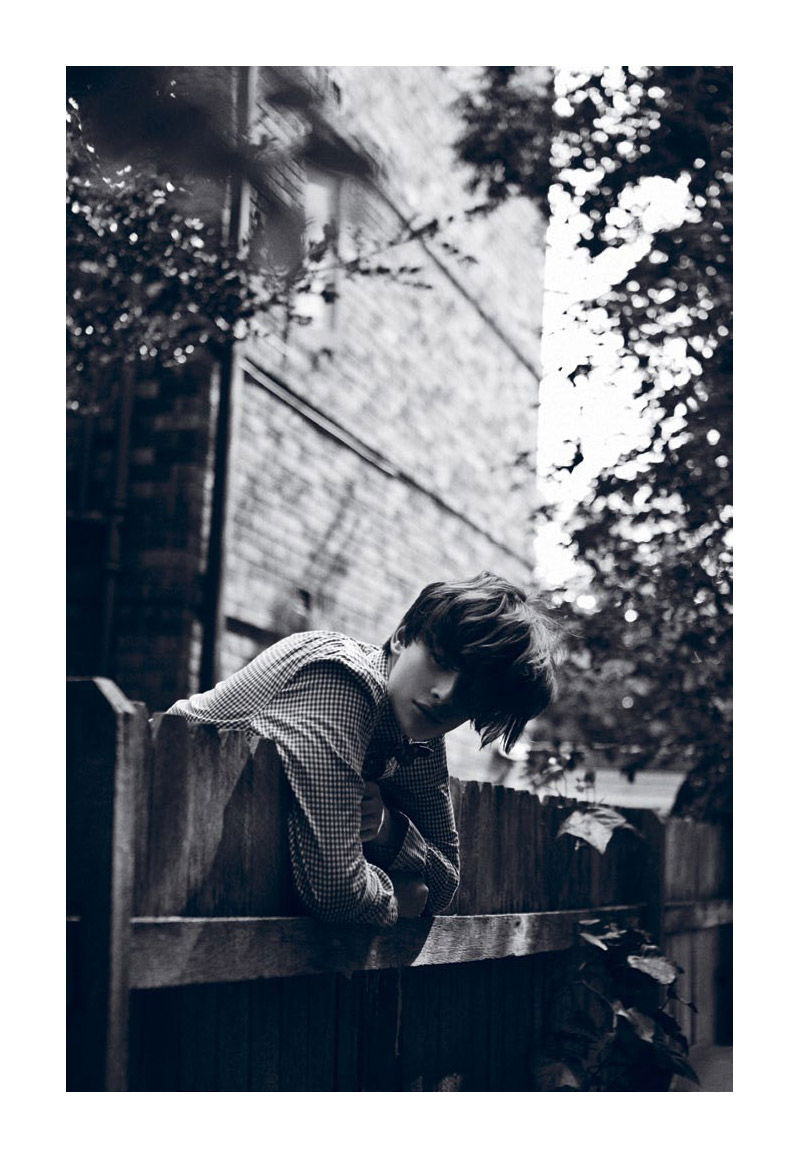 Hugh wears shirt Three OVer One and bow-tie Saint Augustine Academy.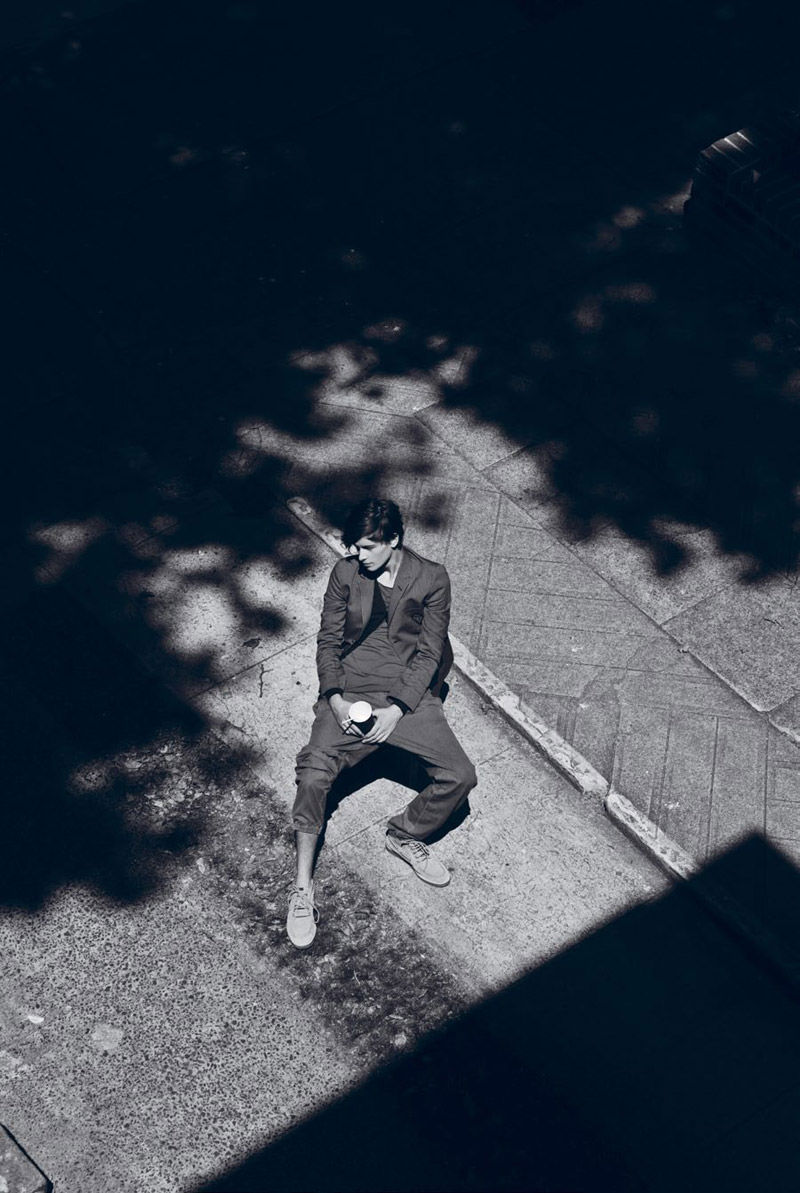 Hugh wears t-shirt Bassike, cardigan, jacket, jeans and shoes Gucci.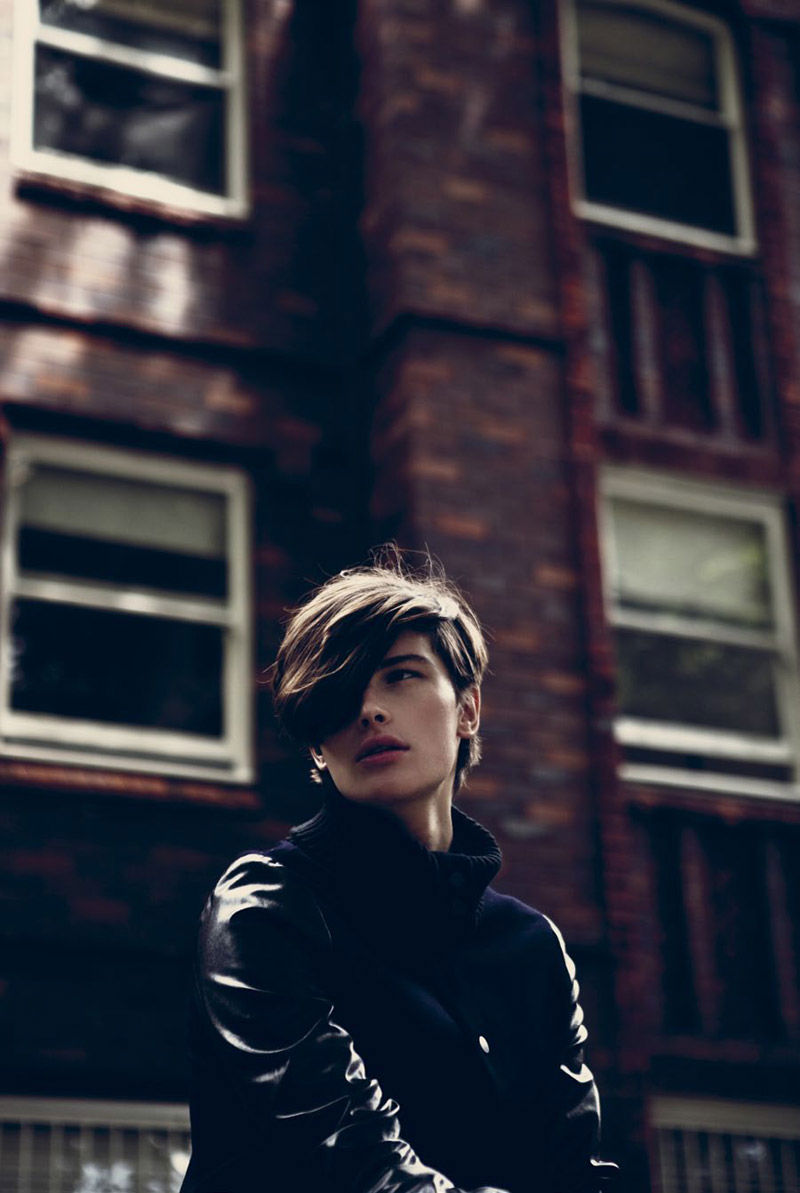 Hugh wears bomber jacket Zambesi, t-shirt Bassike, shorts Three Over One and shoes Spring Court.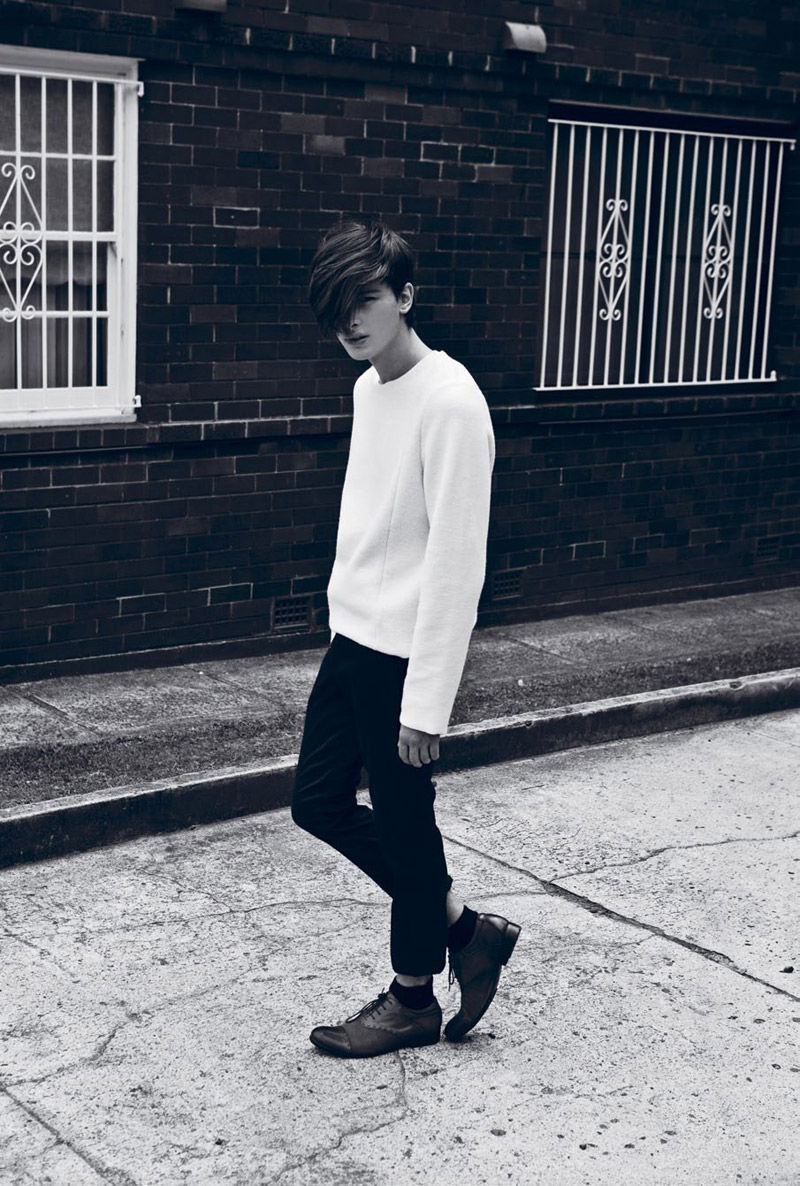 Hugh wears jumper Zambesi, pants Orri Henrisson and shoes Schmoove.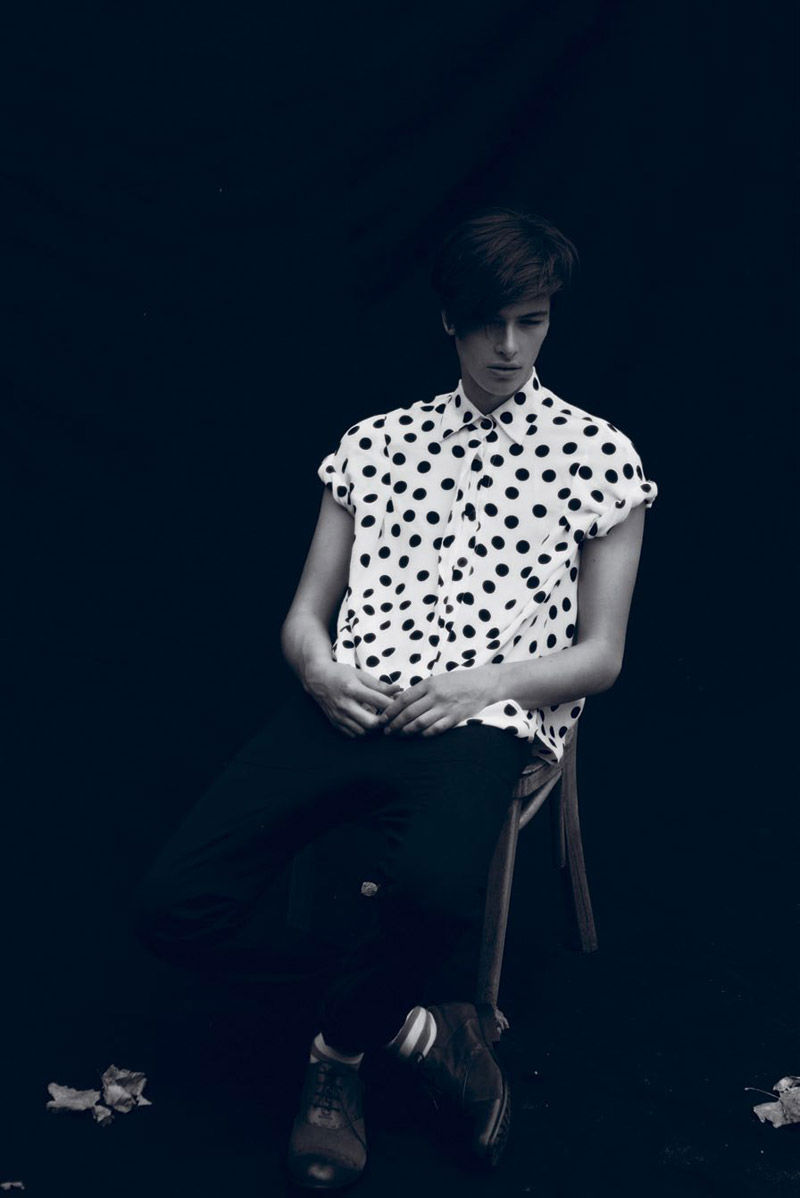 Hugh wears shirt Friend of Mine, track pants Zambesi, shoes Shmoove and socks Happy Feet.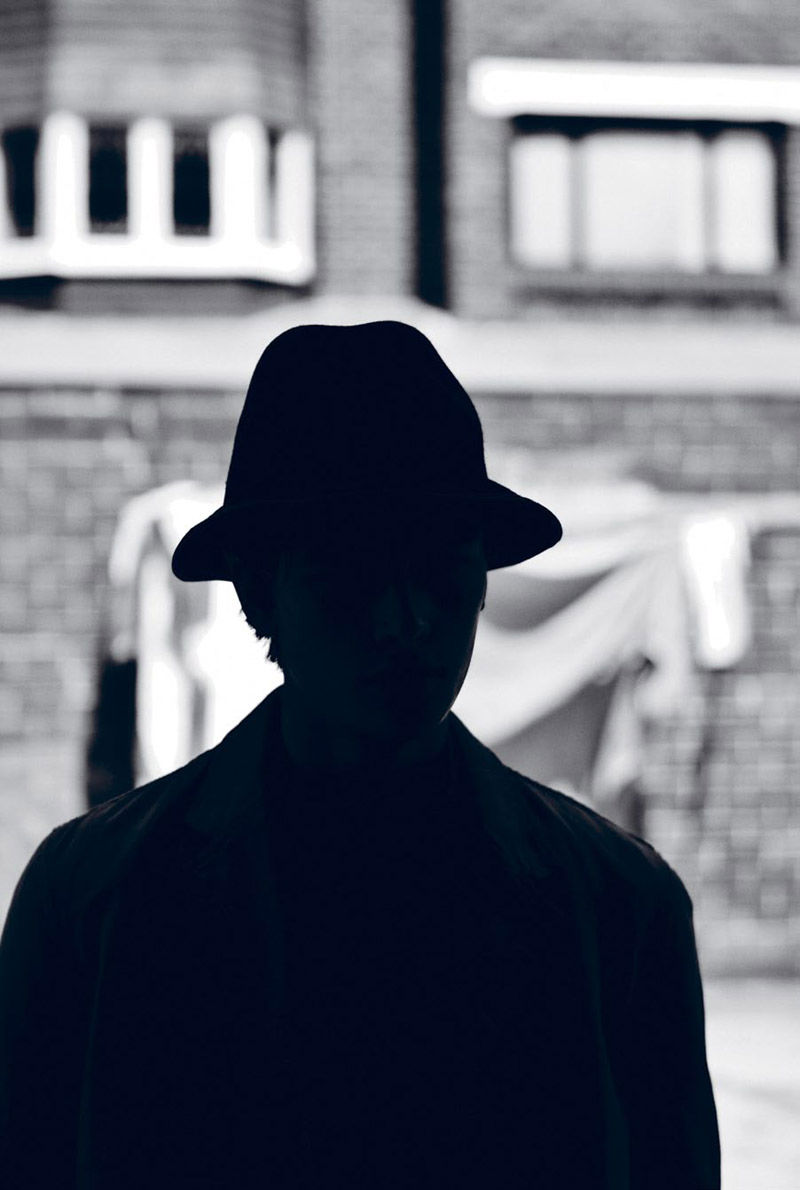 Hugh wears jacket Three Over One and shirt Bassike.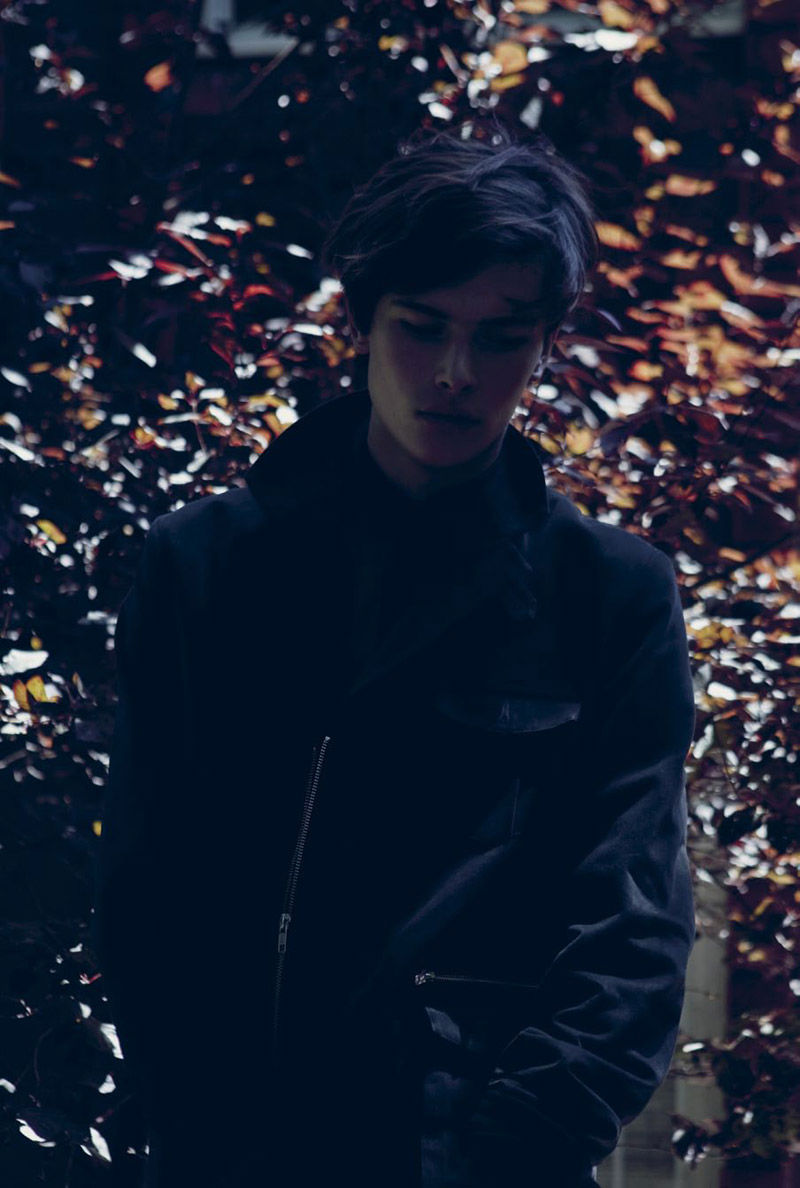 Hugh wears jacket World, shirt Amber & Thomas and pants Bassike.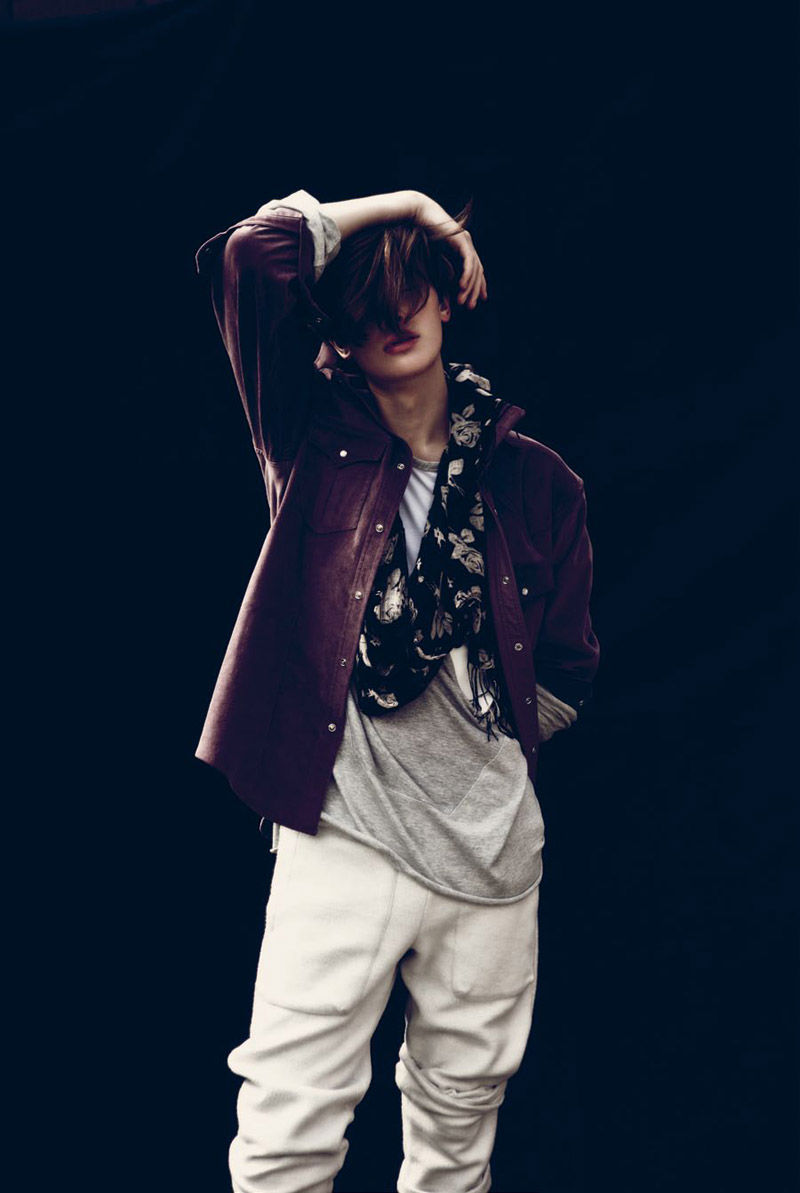 Hugh wears track pants, long sleeved shirt Zambesi and shirt World.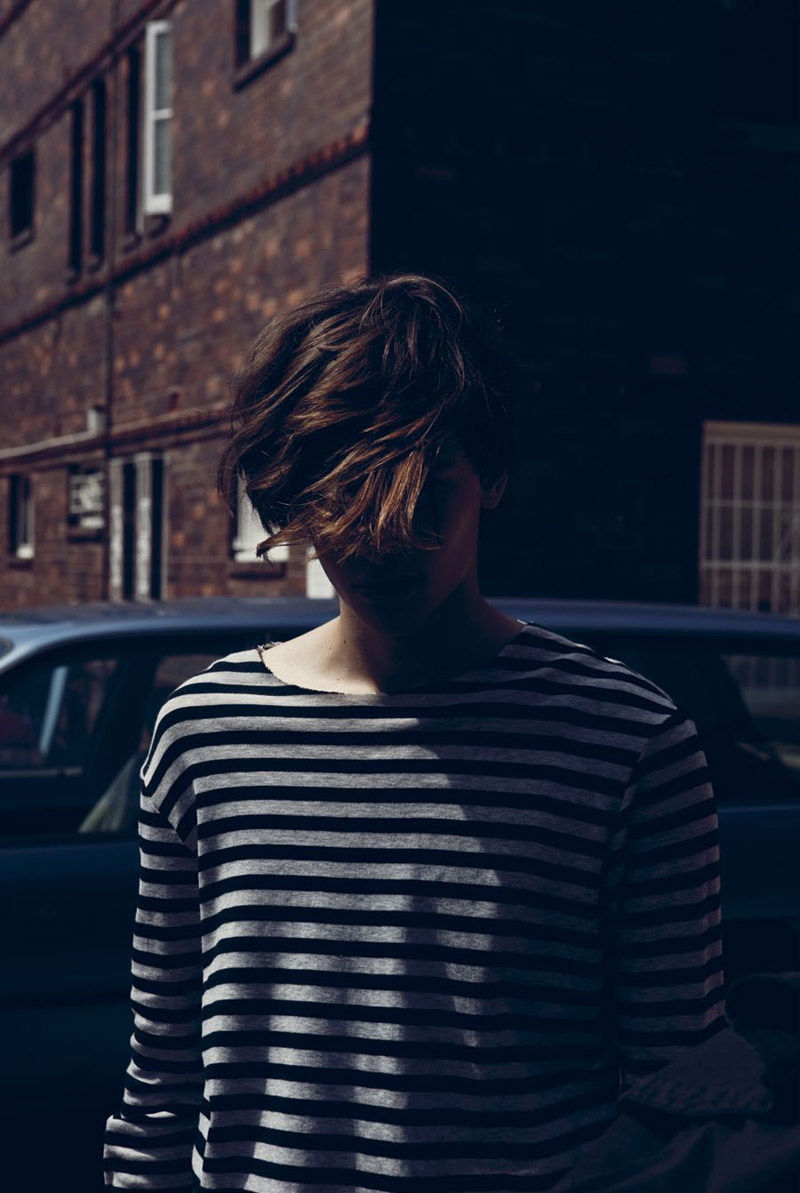 Hugh wears stripe wool knit top Bassike.