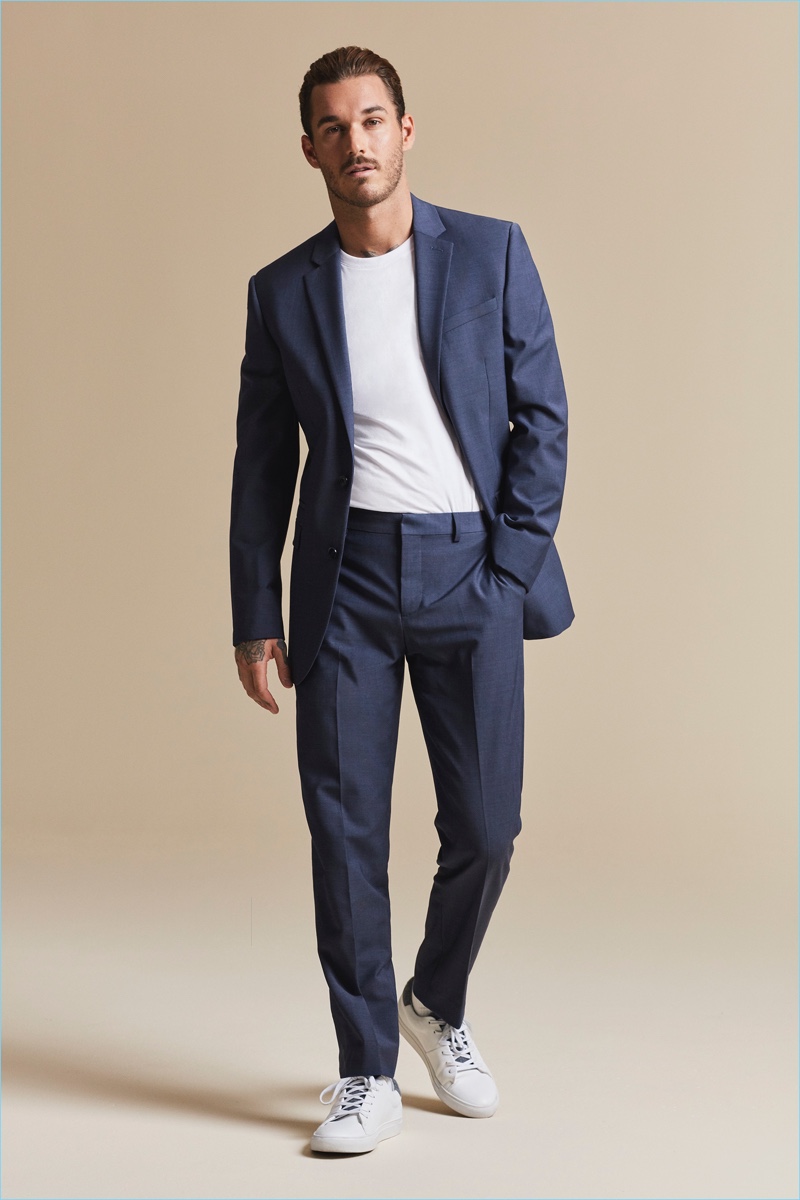 Both men and women have difficulties with combining casual and formal wear. For example, you may be wondering how to dress if you want to impress someone on a first date. However, at the same time, you don't want to overdo it or look like you're trying too hard. 
Mixing casual and formal style, ladies can diminish formal effect with the shoes. A woman can wear flat shoes instead of high heels for a more casual look. On the other hand, men can lose their ties for a more relaxed finish. We have prepared a few tips to help you solve the dilemma of smart-casual dressing. Yes, you can combine casual and formal wear, and this is how:
T-Shirt Under the Suit
If you are working at a place with a strict dress code, this might not work for you. Otherwise, it is super practical, especially on Fridays. You can go straight to the bar after work in this combination. However, the suit needs to be well-tailored with a slim-fit jacket and trousers that are streamlining, running along the lines of the leg without being skinny. Finally, keep the t-shirt length to waist-height or casually tucked in. Then, go without a belt and socks with your leather lace-ups–accentuating the casual chic.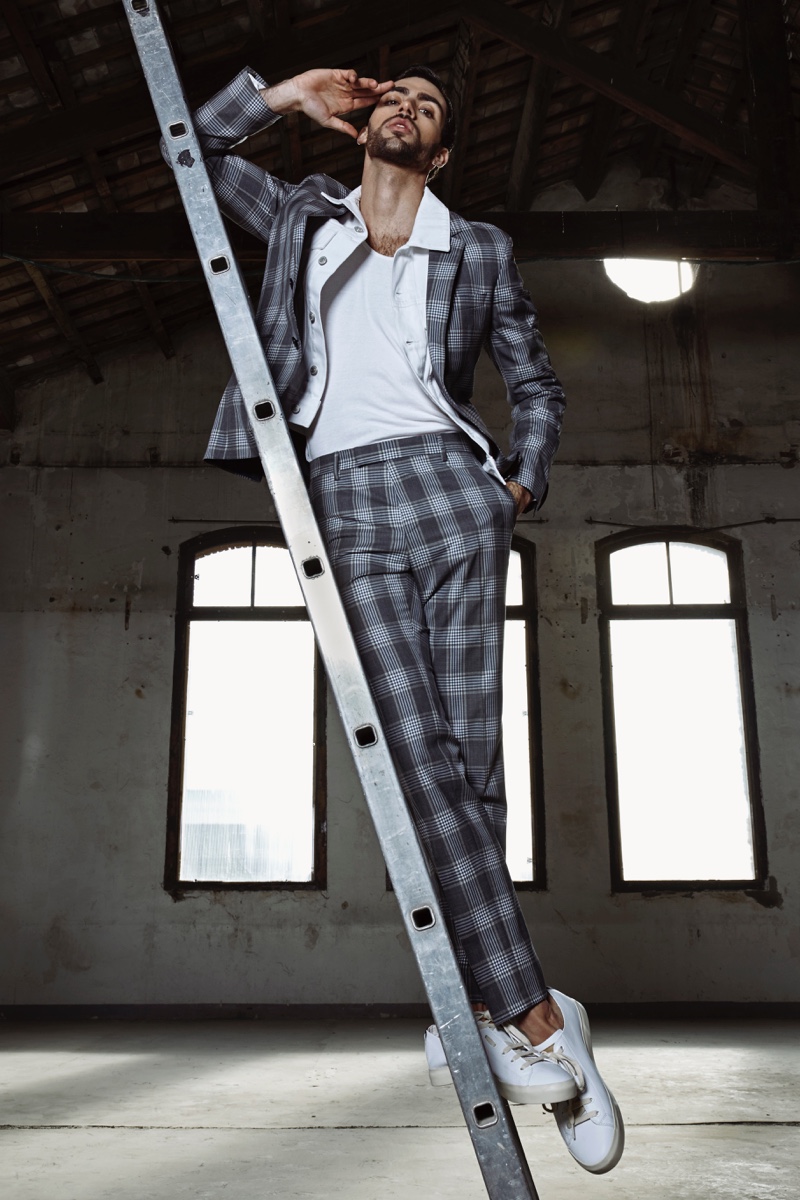 New Love Affair: The Blazer and Denim Jacket
Are you kidding me? No, we are not, so let's proceed straight to the point. The denim jacket needs to be a perfect fit (no vintage, oversized arms here) and in a raw or classic wash. Blazers should be slim-fit for this combination. Keep the blazer unbuttoned and sway between buttoning or opening the denim jacket, depending on your mood. If the denim is closed, do up the third and fourth middle buttons for a jacket that looks like a fresh version of the waistcoat.
You Can Use Shoes Too!
Just like we said in the beginning, ladies use high heels for a more formal look and flat shoes to look more casual. So, why can't men use their cool tricks too? Yes, you can and you should! Put on some sneakers and pick your favorite suit. If you combine colors carefully, you can make a fantastic outfit from it!
Similar to a t-shirt and suit combination, the suit and sneaker combination is an evolution of sports' influence on tailoring. Again, the suit needs to be sharp and smooth–with classic solid tones or subtle check prints, and the white sneakers are best with this look. The next step up is colored sneakers, which look great in tonal symmetry and contrast fabrics to the suit itself.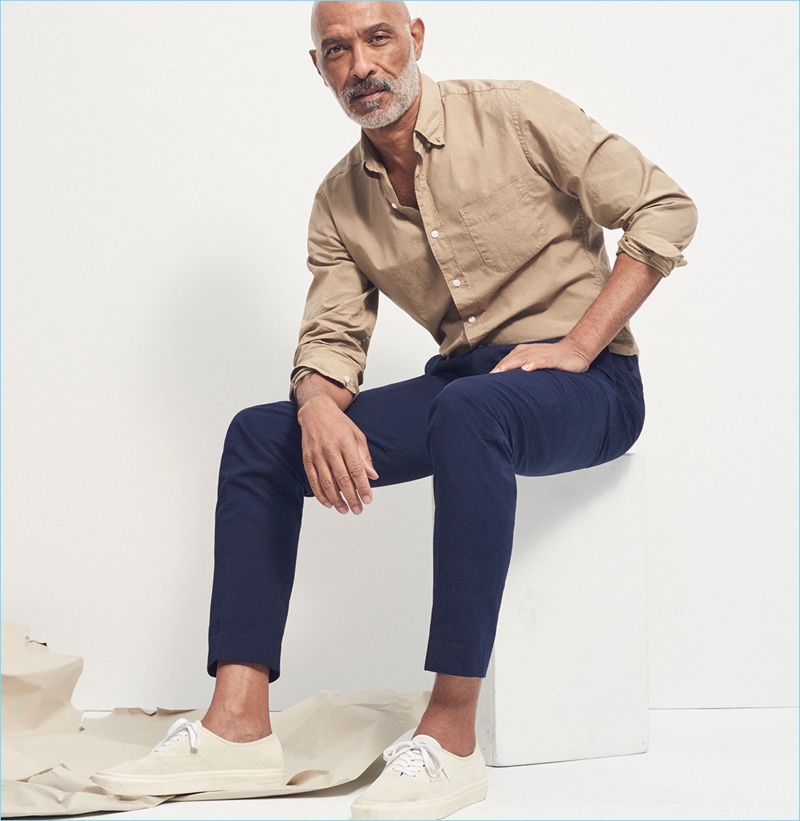 Formal and Casual: Chinos
Chinos are great because they boost the appeal of casual looks, but they are still quite laid-back. You will want chinos in all the classic colors for maximum volatility. Black, navy, khaki, and beige are the best ones. These colors are super adaptable and will also be great investments even for your other personal wardrobe choices. They are also considered quite professional for the office so that you won't feel underdressed.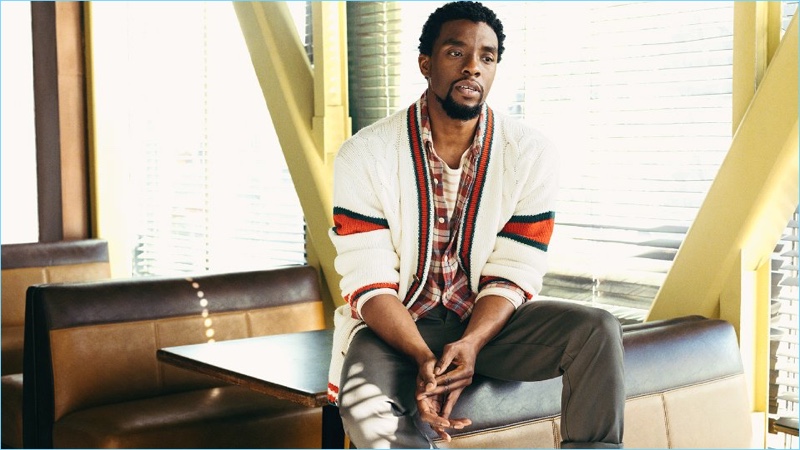 Cardigans and Sweaters
These clothing pieces work well because they bring a relaxed element to your office looks without looking too casual. Most importantly, be aware which knitwear you want to wear. You should go for round neck cable knit sweaters for a clean, classic aesthetic look.
For cardigans, shawl neck versions should be in every man's wardrobe and not only for the formal-casual combination. Make sure these cardigans fit well and are of good quality because they can be worn almost anytime, anywhere. On top of that, they're comfortable!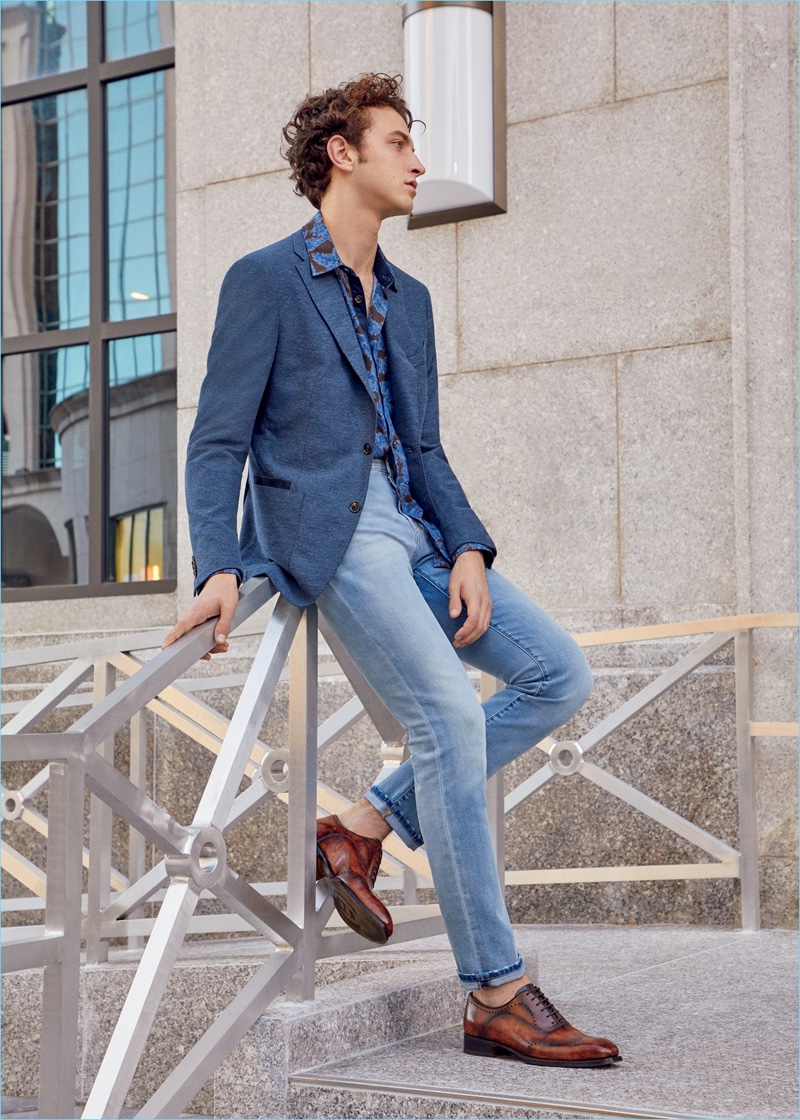 Blazers and Jeans
Although they are originally casual, the right pair of jeans worn in the right way can look perfectly fine in an office environment. To make your formal-casual style perfect, choose a design that looks both sophisticated and neat. A straight-leg style in black or a dark blue color makes a particularly convenient choice. However, make sure that they have no rips and aren't too faded to ensure you appear polished instead of sloppy. When it comes to styling jeans for the office, be sure to complete your outfit with sophisticated pieces.
Try Out One of These Combinations!
These were some basic tips for achieving the formal-casual look in the most suitable way. Don't be afraid to experiment, but don't go too far. First, decide what your goal is: should you look more casual or more formal? When you know the answer to that question, everything will fall right into its place.