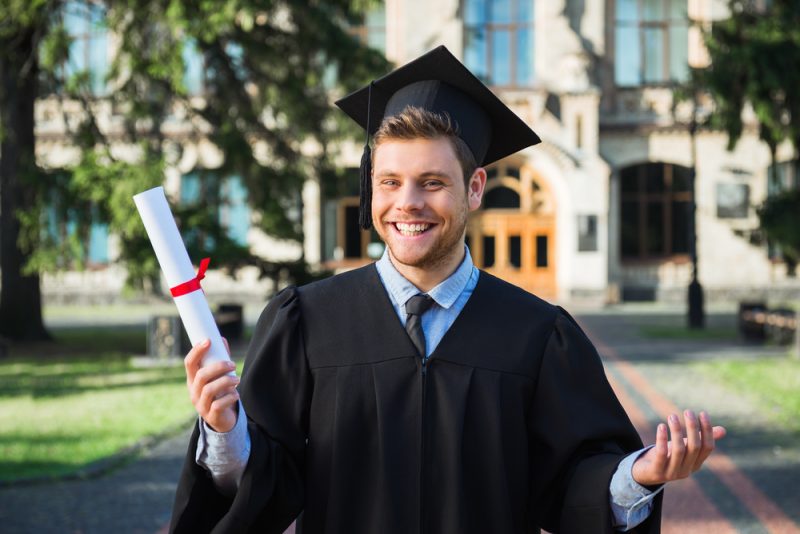 Graduating from university is an exciting time for most people. As much as it is a deep sigh of relief, it can prove to be quite a scary period for a lot of people. Naturally, you will not miss the hardships of assignments, term papers, and pulling all-nighters while studying for exams. All that hard work will have paid off, earning you the right to enjoy a fantastic graduation ceremony. Celebrating this iconic day in your life with your family and friends is essential, and you will want to look and feel fabulous – here are a few tips on how and what you can wear on your graduation day. 
Dress to Kill
Keep in mind that this day is going to be immensely memorable for you, and you will be taking many pictures throughout the day. These overpriced, awkwardly posed photos will stand on your mantelpiece for the foreseeable future, so it's best to get it right. Years of work have gone into this, and you want to at least get a profile picture out of the ordeal. You'll not forgive yourself ten years from your graduation date if you slept in and had to skip on a shower, or not wear an outfit because you didn't wake up in time to do some ironing. You might think it's as simple as throwing on a blazer, but boy are you wrong.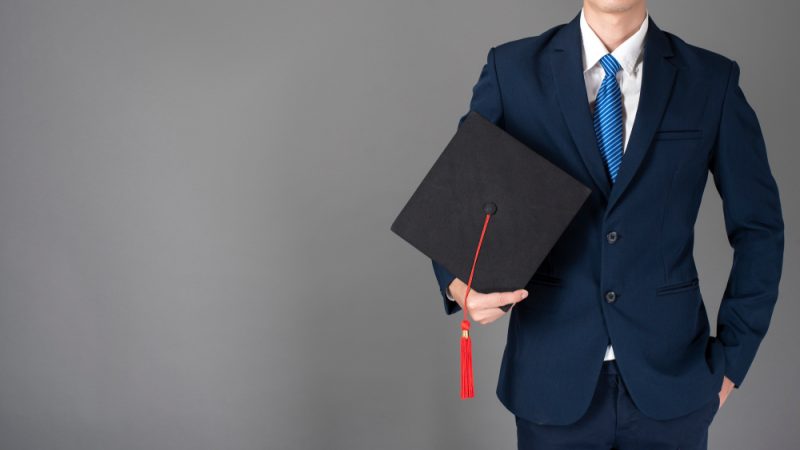 Choose the Perfect Suit
Dark charcoal or navy suits are always a classic, and a slim fit is the most modern option for graduates. If you want to make a lasting impression, opt for a royal blue shirt or double-breasted design. One thing you may want to be aware of is the basic rules of buttoning up your blazer, which can make a big difference to the smartness of your suit. For a shirt, a plain formal slim fit shirt will always look cool under a graduation robe – light blue, white or light pink are eternally elegant colors. Select a shirt with double cuffs to add the finishing touch to your tailoring.
Pick the Right Accessories
Why not add a splash of color to your graduation outfit with a silk tie? Go for a thin tie to keep your look young, or if you're wearing a plain shirt, you can select just about any pattern you like. A pocket square in a coordinating color will add extra panache to your ensemble as well. If you want to go for a cleaner image, pop on a belt that matches the color of your shoes. To top it off, you could even throw on some designer sunglasses for summer graduations to keep your eyes protected, but you would need to keep the look slick.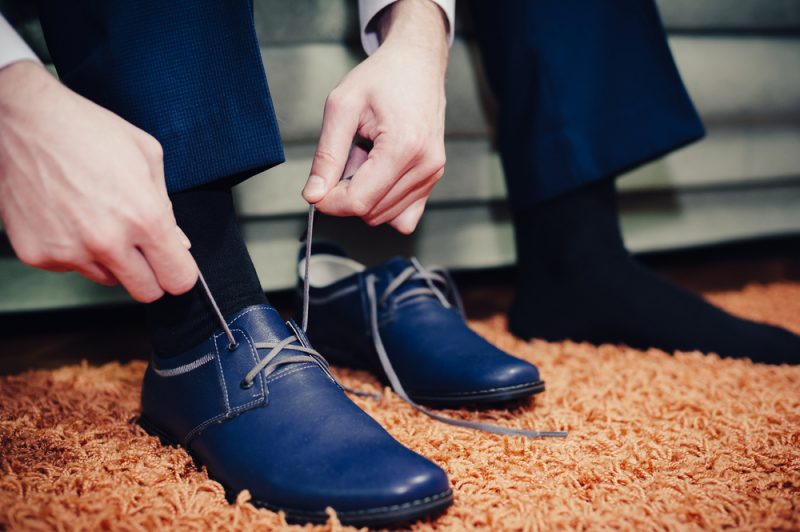 Wear Comfortable Shoes
The shoes you wear are also going to be very important on your graduation day. You will spend a lot of time on your feet taking pictures, walking along campus grounds, and across the stage for your degree certificate. Loafers are a great option as they can be dressed up for such occasions as graduations and carry you through to the after-party. Although you can't go wrong with a brogue, the go-to shoes for formal events are a great equivalent if it's rainy or chilly, as they'll keep your look smart and your feet toasty and dry. It's best to opt for neutral shades such as black, navy, and tan to make the most out of them as they can be incorporated into any outfit with ease. 
Have Fun
Your graduation ceremony should be about honoring you and celebrating all of your hard work and your university achievements. You don't have to prove anything to anyone on this day, as you will have accomplished a significant milestone in your life. Be sure to enjoy your day with your friends and family, and be proud of yourself. If you have a best friend, a sibling, or a partner who is graduating, luxury jewelry specialists Rich Diamonds have put together their own guide on the best graduation gifts that you can give to your loved ones who are graduating.