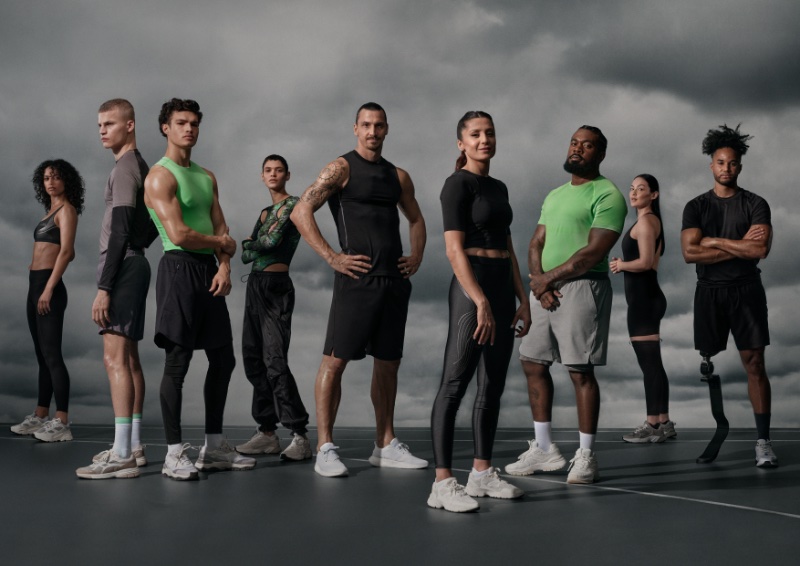 H&M Move continues to make waves in athleisure, returning for another season with a fall-winter 2023 collection tailored for high-intensity interval training. Uniting Global Brand Movers Zlatan Ibrahimović, JaQuel Knight, and Nadia Nadim, the line emphasizes both style and substance.
Steering towards a monochromatic color scheme, the collection primarily showcases shades of gray and black, accented by tasteful pops of light green and teal. These colors lend a versatile edge to the range, ensuring it meets the demands of the fashion-conscious. The palette acts as a bridge to another crucial aspect of the brand's identity—sustainability.
H&M Move Fall/Winter 2023 Campaign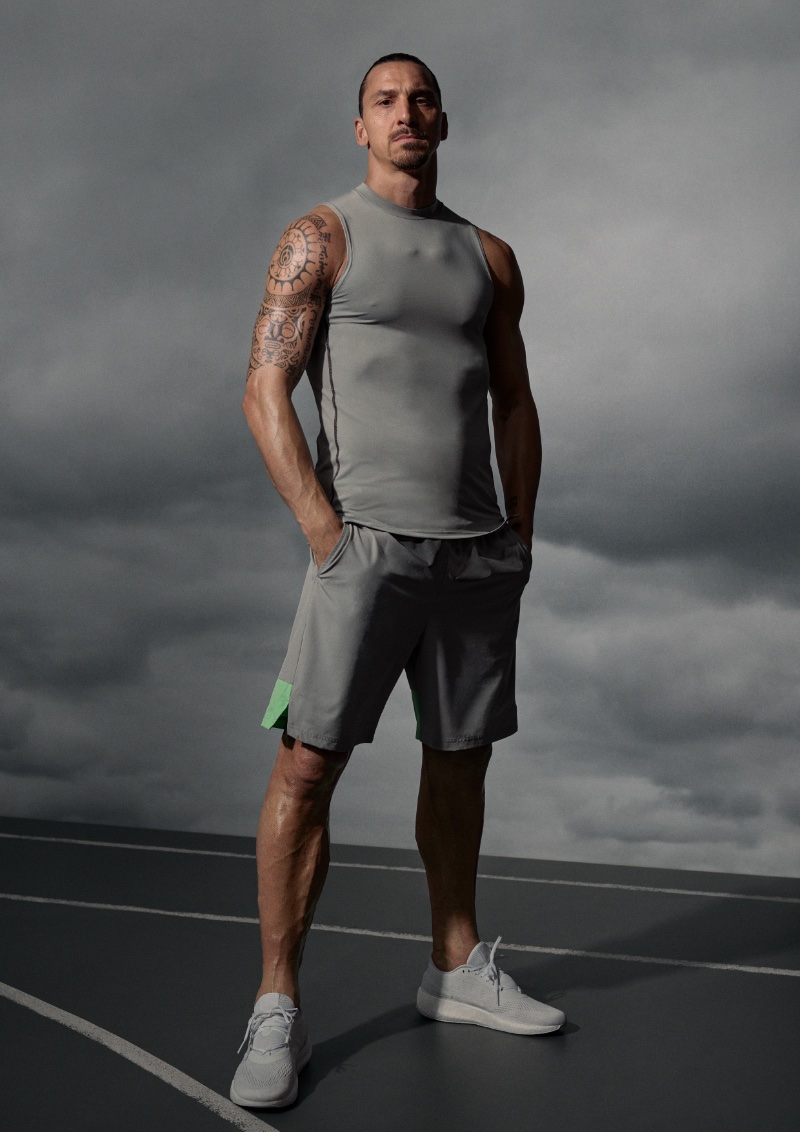 Sustainability remains at the forefront of H&M Move's ethos. This season's collection features sustainable materials, such as recycled polyester and organic cotton, alongside the brand's signature DryMove and SoftMove fabrics. This blend of eco-friendly choices with innovative design sets the brand apart in the market, and the dedication to responsible fashion flows seamlessly into the next element: the clothing line itself.
From muscle fits and vest tops to laser-cut details, shorts, multi-stretch t-shirts, tracksuits, and tights, the collection offers various options for fitness enthusiasts. The designs exude style without sacrificing functionality, creating a cohesive fitness wear line that reflects the season's trends.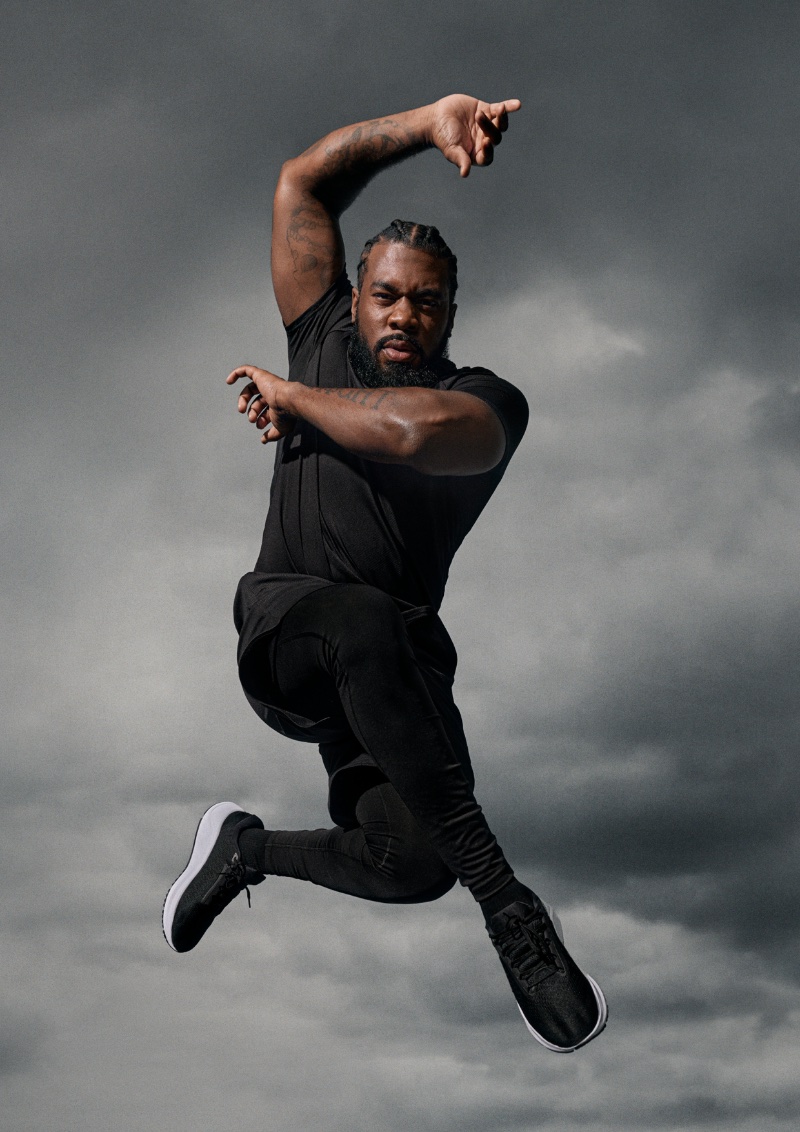 The Global Brand Movers behind the collection shared insights into their philosophies, lending a personal touch to the collection and providing both inspiration and authenticity. Zlatan Ibrahimović reflects on the importance of individuality in sports and life, stating, "Sport is more than medals; it has the power to drive change in people's lives. The number one lesson I can give to get moving: try not to be like someone else and set your own direction. Being yourself is being perfect."
Expressing the connection between comfort and creativity, JaQuel Knight adds, "It doesn't matter where I'm at or what I'm doing; I need to be comfortable in my body and in my surroundings so I can access the way I make meaning, which is through movement."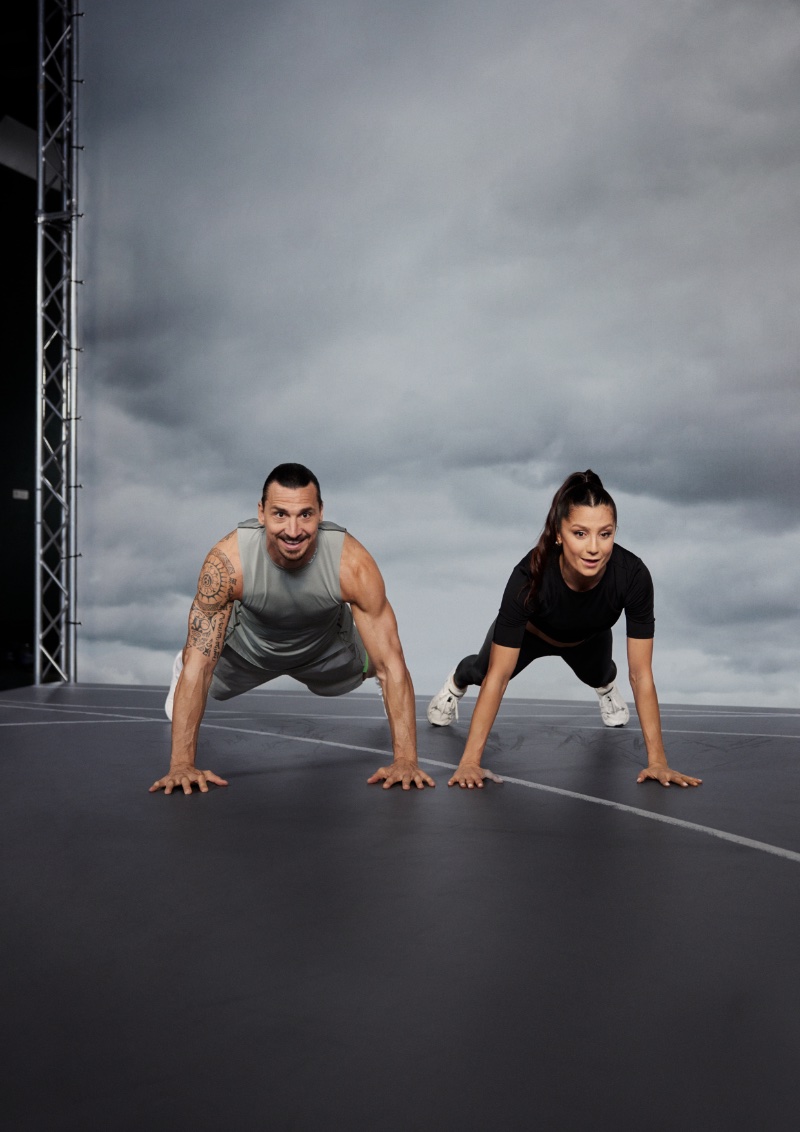 H&M Move's fall-winter 2023 collection strikes a balance between aesthetics and ethics. The brand champions fashion that doesn't compromise functionality or social responsibility by combining monochromatic designs with sustainable materials and cutting-edge fabric technology. The inspiring words from its Global Brand Movers underline a mission beyond apparel, delivering a movement-oriented message.