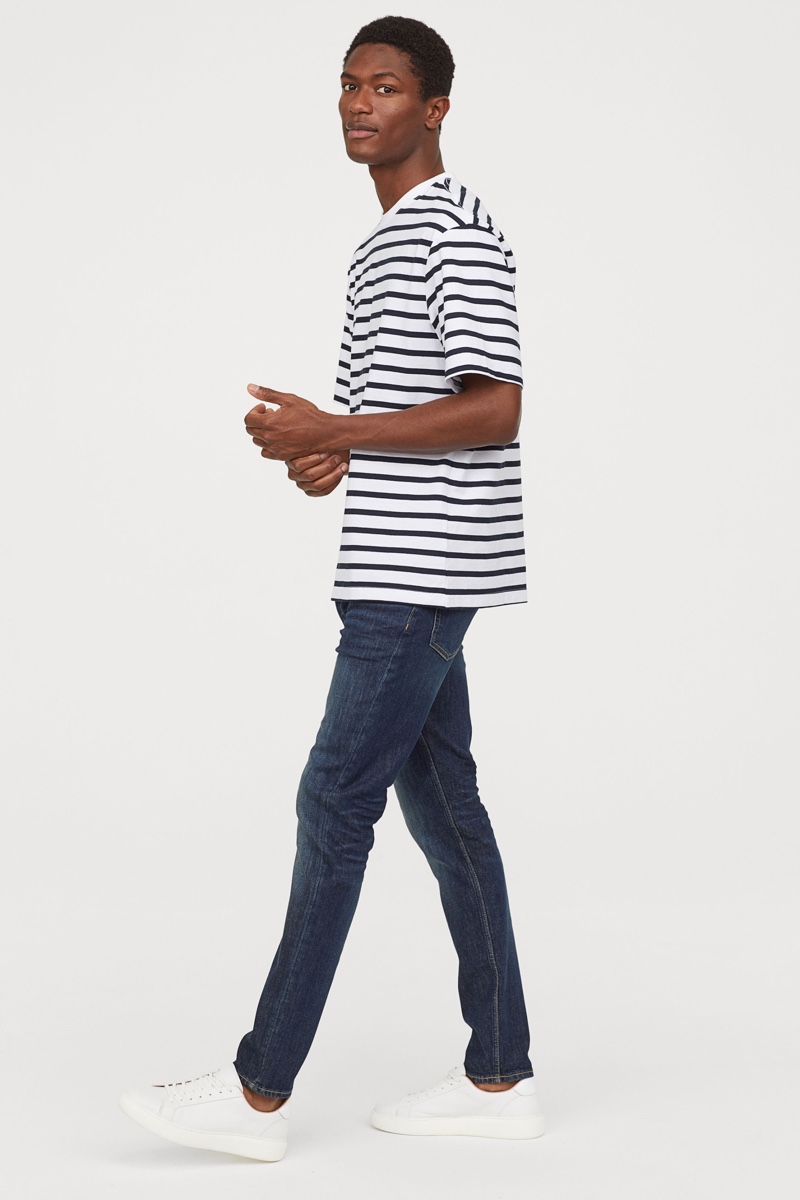 If there is one piece of clothing that we can't imagine living without, it would probably be an old pair of skinny black jeans. Some jeans indeed fit better than others. However, it is not always the material that makes one pair of jeans better than the other, but the cut. The cut is the style in which designers make jeans, and today we will be focusing on two of H&M's most popular denim jeans for men; the slim fit and skinny jeans.
Slim Fit
 Jeans
This pair of jeans fits your body by carefully following the shape of your legs. While its slim name may be offputting to some, this style of jeans is more fitted than others but does not get in the way of comfort. Often made of durable, stretchy material, its hem changes according to fashion trends. More recently, the boot cut is getting all the attention in the market so most slim fit jeans that you will see these days will feature a boot cut.
Brands like H&M typically make slim fit jeans from denim fabric, but some feature no-stretch cotton fabric. Slim fit jeans are ideal for everyday wear because it allows you to move around comfortably, while also highlighting the natural shape of your legs; which is to say that it does not make you look like a bag of peanuts nor does it choke your legs with a suffocating fit. Jeans that are slim fit allow your body to breath providing room for legs and thighs and helping the wearer move around.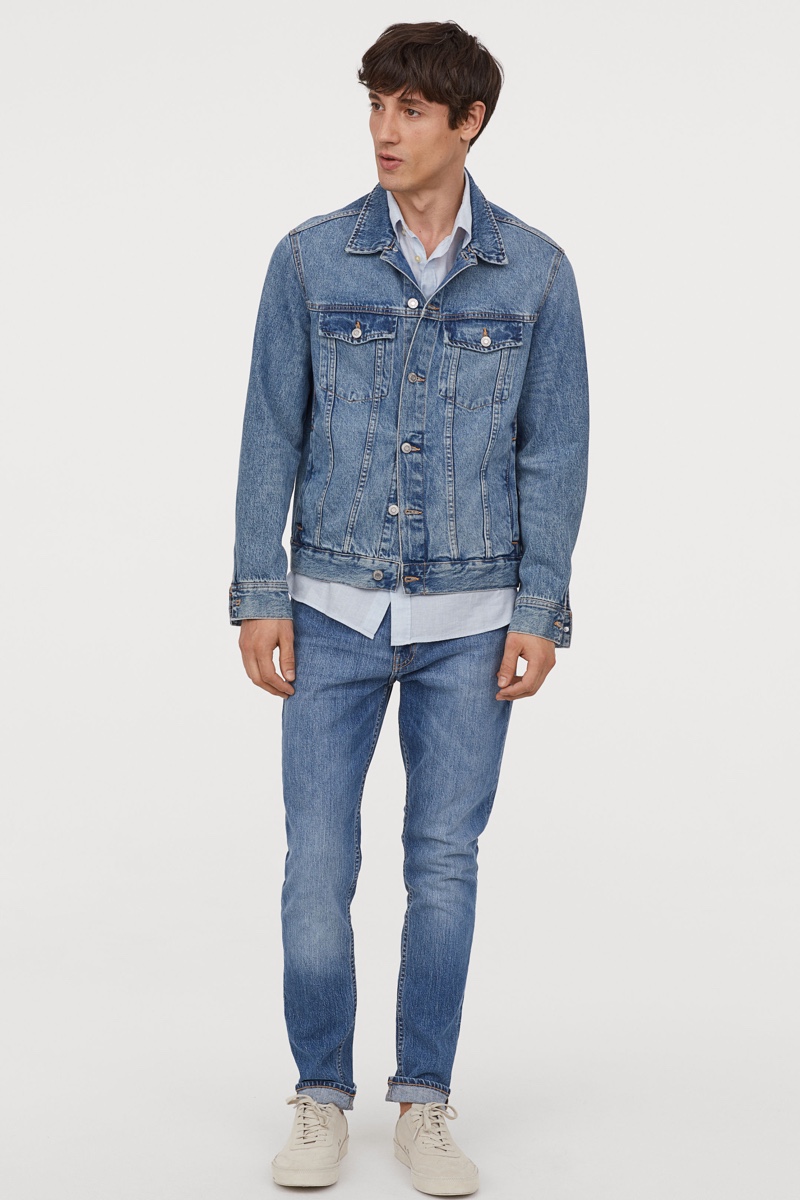 Skinny Jeans

Skinny jeans are like contouring specialists for your legs. The style has a tightly tapered leg pattern that hugs the shape of your body. Styles often include a mix of lycra and denim fabric. The combination of materials prevents a general bagginess and contributes to a fit that's like a glove. This kind of jeans maps your legs and accentuates curves. Sometimes the hem is tapered instead of being full, which gives the impression of longer leaner legs.
While skinny jeans are stylish and trendy, they are not necessarily a comfortable choice for summer if they include denim and lycra. People do not regard those two fabrics as being breathable. However, for anyone who is looking to enhance or highlight their figure, a skinny fit is a great option. For regular days, slim is a better choice because it is comfortable and looks smart when paired correctly.
H&M has a wide variety of these pants. They are both long-lasting and answer today's fashion trends. To get a better idea of what jeans you are looking for, you should try checking out their web store that gives a good look into the different types of jeans available.