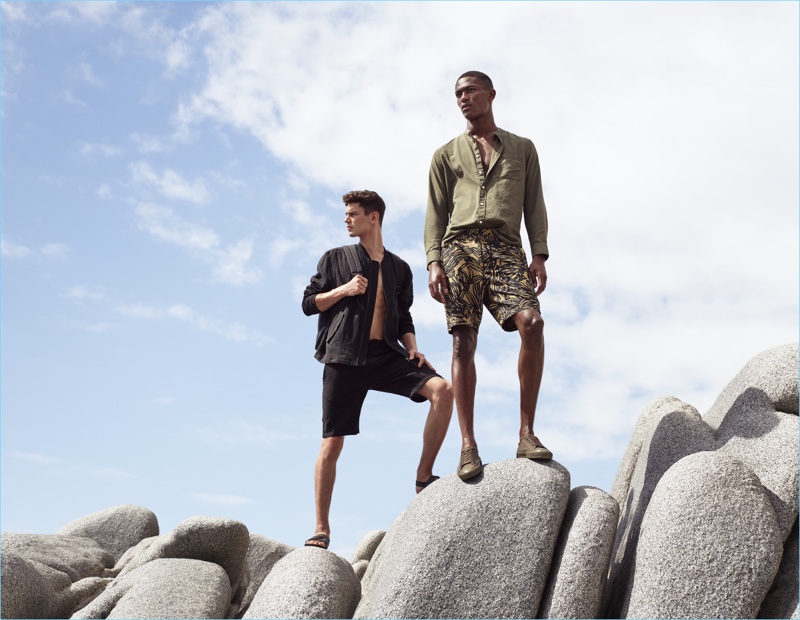 H&M calls on two familiar faces for its summer 2017 campaign. The Swedish brand reunites with models Arthur Gosse and Hamid Onifade. The pair comes together in a resort-inspired wardrobe for the modern traveler. Defining the season, H&M head of menswear design, Andreas Löwenstam cites three key aesthetics.
Related: S/S '17 Trends | Matvey Lykov Rocks H&M's Must-Have Styles
H&M's stylish man tackles the City Uniform, which includes contemporary staples such as the collarless linen shirt. He also embraces a Freedom Finesse with the simplicity of trendy joggers or an easy tee. Finally, H&M's man into an Exotic Vibe with a lineup of outfits featuring tropical prints.
H&M Men's Summer 2017 Campaign