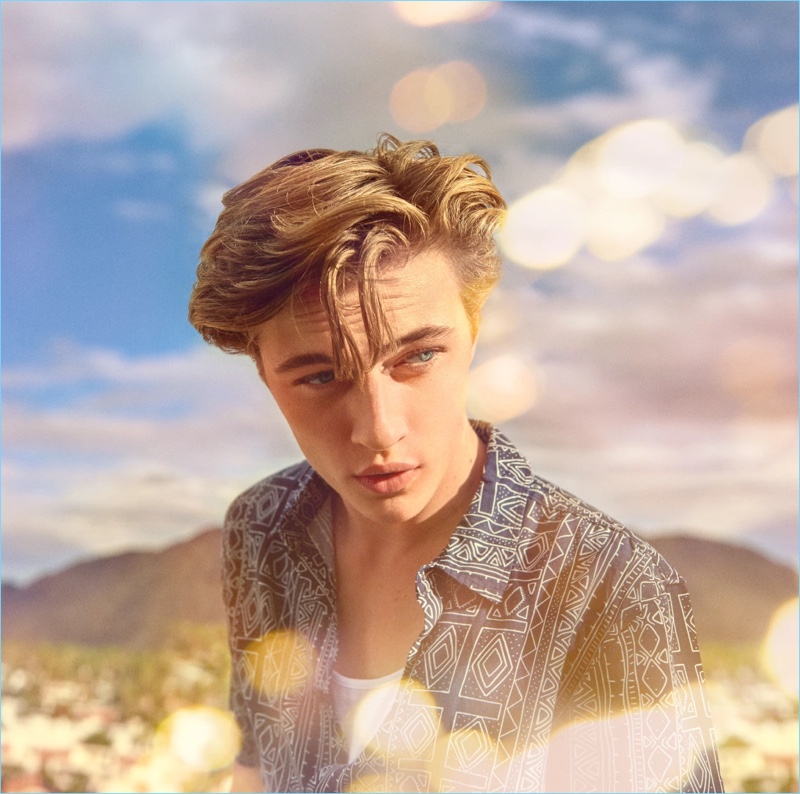 H&M returns with another festival style lineup. The label features its H&M Loves Coachella collection with a new campaign. Lucky Blue Smith reunites with the Swedish brand for the occasion. The American model joins his band The Atomics and sisters Pyper America, Starlie, and Daisy Clementine.
Related: Denim Days | Xavier Buestel Sports Casual H&M Fashions
Covering Let's Live for Today by The Grass Roots, the family band appears in a music video, which celebrates the collection. Discussing this year's collection, H&M head of design and creative director, Pernilla Wohlfahrt shares, "We loved collaborating with the Coachella team for this collection." Wohlfahrt explains, "They gave us such great feedback on our designs."
H&M Loves Coachella 2017 Music Video Campaign
H&M Loves Coachella 2017 Campaign