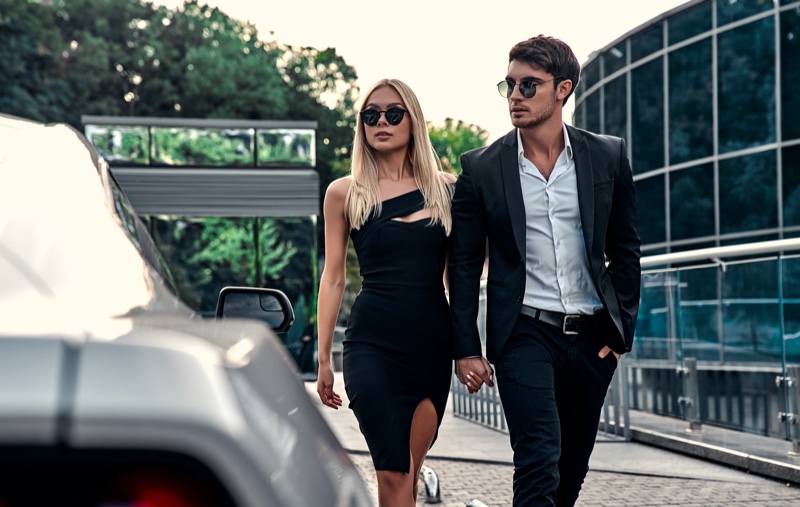 In many ways, clothes can be the perfect gift. They are functional but also pleasing to the eyes, and everyone appreciates a fresh addition to their wardrobe. The problem is, picking out clothes is tricky. Purchasing clothes for yourself already takes time and lots of consideration; what more if you are buying apparel for someone you deeply care about?
Guys, in particular, may have some trouble picking out clothes for women. No matter how much of a fashion aficionado you are, there are simply some things that the ladies consider that men may not always take into account. Some of these include hip-to-waist ratio, breast size, comfortability, skin conditions, and proportioning, among other things. If these already sound daunting to you, don't worry because there are some easy rules you can follow to guide your purchasing process. Continue reading to learn more about them and find the right gift for your significant other.

First Things First…
Before you head to the store or search where to shop for cotton leggings online, you need to remember a couple of things when buying women's clothes. Knowing these points will make the selection process go more smoothly and help you avoid making bad purchases.
There are two main things to keep in mind: Firstly, apparel sizes are notoriously inconsistent across brands and stores—sometimes, even among the same garment styles. For example, while you're a size 10 in Brand 1, you might be a size 12 in another brand. This presents a big hurdle for people seeking to buy clothes for others. Even if you have your girlfriend's size, there's no guarantee that getting apparel of the supposed same size will fit her. As such, it is better to jot down her exact measurements instead, particularly her shoulders.
Secondly, women come in all shapes and sizes, and unfortunately, not all clothing companies offer variety. For example, plus-sized women can fit into large shirts, but it does not mean that the shirt fits them well. The garment may not be as flattering on them compared to tops that feature styles and colors that match well with their body shape. Hence, you need to take her body shape and proportions into account when buying clothes for her.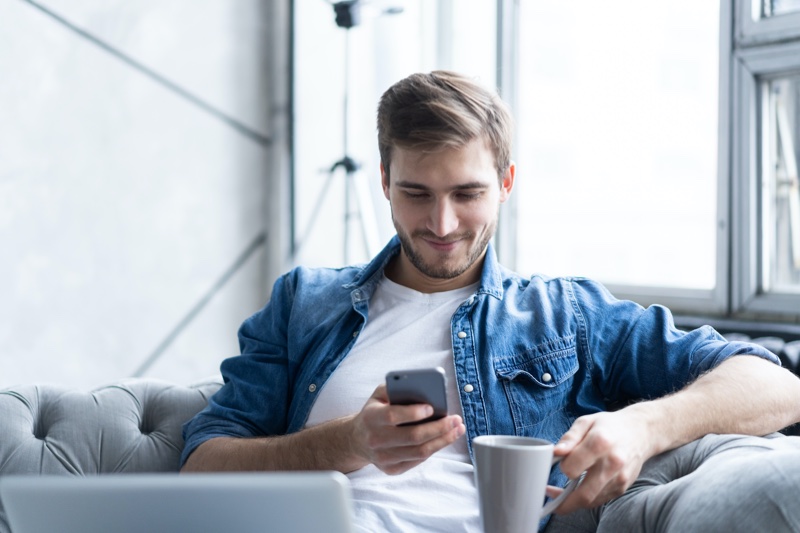 Tips in Buying Clothes for Her
At this point, you now have a better idea of the shopping conditions awaiting you when you head to the department store. Now, you get to the grunt work. It is time to find the right clothes for your S.O.
Study What She Likes
Since you are buying clothes for the other person, you naturally need to look into what she likes. After all, you don't want her to feel compelled to wear something she doesn't feel comfortable in just because you gave it to her. To accomplish that, study what she wears. Is there any particular style she prefers? What are her favorite clothes? Does she stick to a color palette? Is she into patterns? Does she wear a lot of accessories?
Asking all of these questions is a big help in determining which types of clothes she likes to wear. If you're still unsure, try to bring it up in a conversation casually. Talk about your clothes first as a conversation starter and direct the convo toward her style to gather more info.
Check Her Wardrobe
Jotting down a person's measurements is a must when buying clothes for others. True, the sizing can be inconsistent in different brands, but it is a starting point. Hence, try to find out your girlfriend's size by checking the size tags on her clothes. If given a chance, take a peek into her wardrobe and look at the labels of her favorite pieces. The closet is a treasure trove of information and can give you an idea if she has a preferred color palette or style. It's also an opportunity to find out if there's any kind of apparel she's lacking but would appreciate having.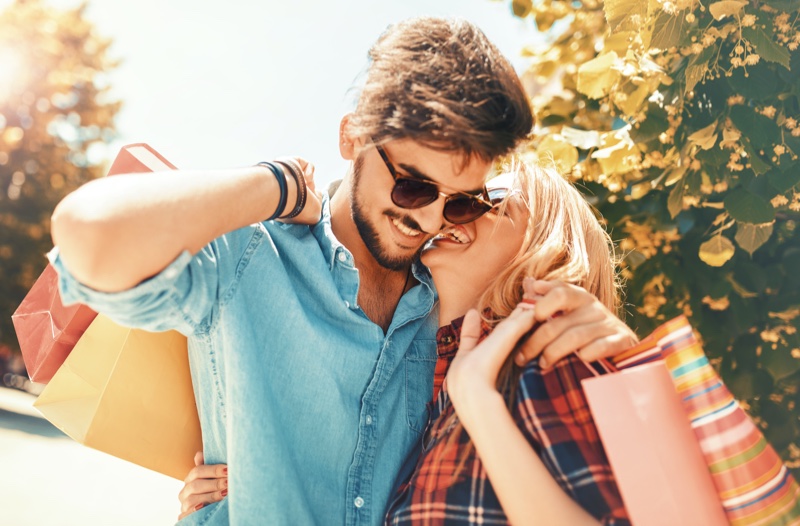 Avoid Tight-Fitting Bottoms
Unless you are buying sweats or loose shorts, forget about buying pants. If the person wearing them is not with you, they are very difficult to get right. As previously mentioned, every woman has a different hip-to-waist ratio and upper-lower body proportions, and not all brands use flexible materials for their bottoms. The only way to know if a pair of pants would fit and suit her is if she tries it on herself. Save yourself the trouble, and skip the pants. If you still wish to spruce up her wardrobe with new bottoms, consider quality leggings or jeggings instead since the fabrics have a lot of stretch and can flatter most body types.
When in Doubt, Go for Accessories
Some people enjoy shopping, and some people don't. If choosing between different kinds of clothes, colors, styles, and sizes feels like too much, go for accessories and items that anybody can use instead. These include gloves, stockings, hats, bags, socks, and of course, jewelry. Most of these items also come in various sizes, so while they are more flexible, always take into account your girlfriend's measurements when choosing.
When it comes to picking accessories, try to remember if your S.O. has a favorite outfit or a new set of clothes she's just about to wear and choose an accessory to match those. You can also research if there are any new trendy styles that she may like. Again, these are easy but thoughtful ways to single out which items you should purchase for her.
Stick to Familiar Brands
Everybody has preferred brands and stores, which helps cut down the list of shops for you to check. Shopping at familiar brands not only ensures that you'll be purchasing clothes with styles your partner likes but may also help address the issue of inconsistent apparel sizing. Check what size she wears for any brands that she usually shops from, or like earlier, bring the topic up in a conversation. That said if there is another store whose style may fit her tastes, try shopping there as well. She may just find a new favorite in the store you introduce.
Ask Her Close Friends
Tasks are more easily accomplished with somebody in tow. If you are still bewildered about which clothes to buy, reach out to a contact in your girlfriend's close circle. Her best friend or a sibling she's close with will have a more concrete idea of what your S.O. likes, so having their opinion on your possible purchases can be valuable. Send them a picture of the garment for checking, or bring them with you when it is time to shop.
Always Keep the Receipt
The only time you can ascertain that a piece of clothing fits your girlfriend is when she tries it on. Hence, it is practical to keep the purchase receipt on the off chance that it doesn't fit her or it doesn't suit her taste. By doing so, your girlfriend can have the item replaced with a different size or a style she prefers. On the bright side, you may have also scored a date because you can take it as an opportunity to shop together.
Overall, buying clothes for another person is not as simple as it looks. It takes a lot of consideration and work to find apparel that you think the other person will enjoy. In the end, however, these are just gifts. No matter which item you buy, the thought and work you place into buying these garments will surely be appreciated by her.