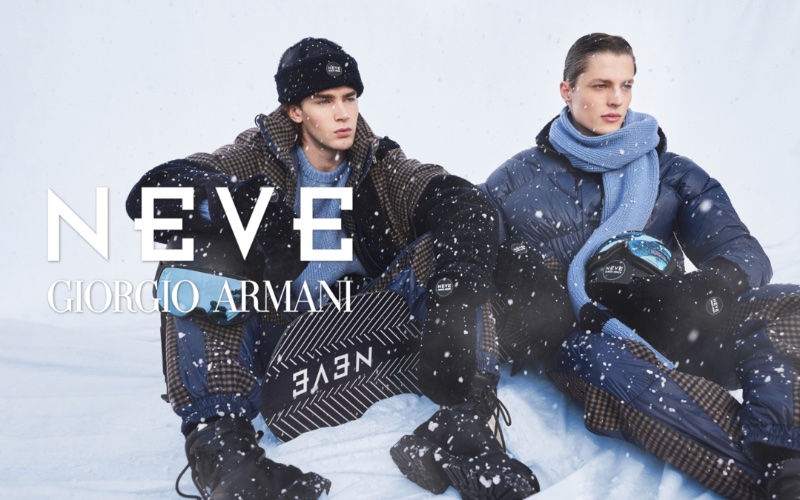 As spring draws near, it's still a great time to indulge in winter activities, and Giorgio Armani Neve has the perfect collection of performance wear, clothing, and accessories. The Italian brand features some of its favorite models. At the same time, they take on the snow-capped peaks wearing Giorgio Armani's designs for the season—from rich blue hues to subtle, neutral tones, the label masters an icy winter color palette that perfectly captures all of the season's charm.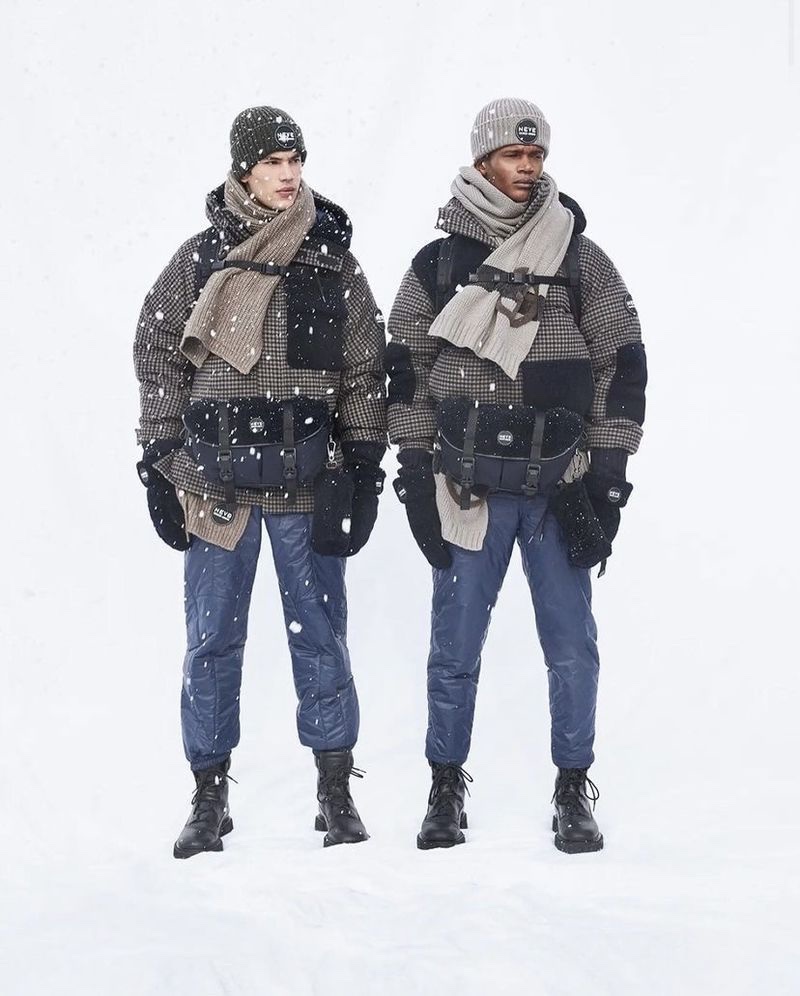 Giorgio Armani Neve Fall/Winter 2022-23 Collection
Photographer Daniel Clavero captures Giorgio Armani Neve's vision of a chic winter retreat. Mitchell Gorthy, Brodie Scott, Finn Hayton, O'Shea Robertson, Carlos Galobart, and Ton Heukels take the lead as snowflakes gracefully descend in the background. Meanwhile, Herin Choi is taking winter fashion to the next level, styling a collection of luxurious looks that will prepare you for your own adventure.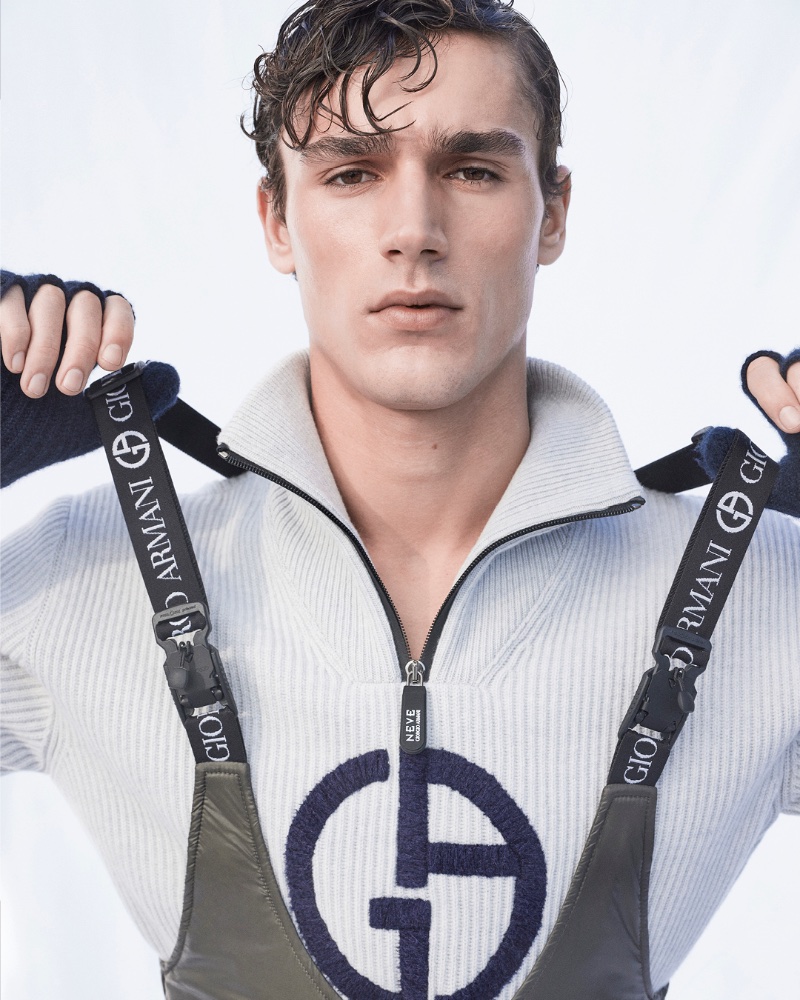 From ski pants and puffer jackets to beanies, gloves, scarves, and snow goggles—no detail has been overlooked when completing stylish ensembles. Giorgio Armani Neve champions a winter wardrobe, ready for anything the season throws at you. From rugged outdoor looks to city chic winter style, this collection has everything you need for an unforgettable alpine escape.