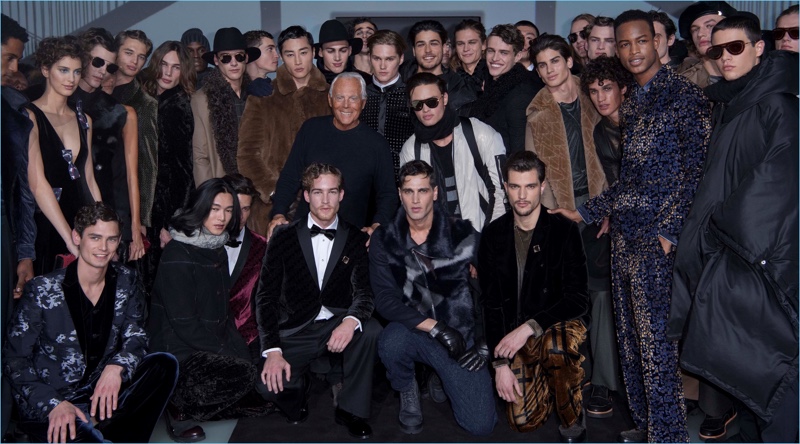 One of Milan Fashion Week's star designers, Giorgio Armani did not disappoint when it came to the fall-winter 2017 collections. Armani once again unveiled the latest for Emporio Armani and Giorgio Armani. While Emporio Armani embraced graphic tailoring for a sleek fashion outing, Giorgio Armani was all about glamour.
Related: Strong Suit | Laurie Harding Models Giorgio Armani's Latest Styles for Barneys
Faux furs and velvet came together for Armani's spin on neo-classic style. Recalling front row guests, Nick Jonas and Richard Madden were among the celebrated stars for Emporio Armani, while American rapper Future made a dashing style statement in Giorgio Armani for the designer's namesake show.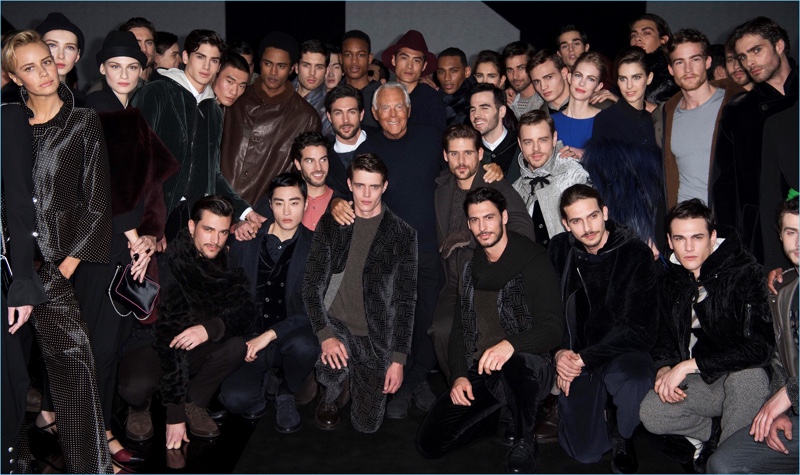 Style Recap: Giorgio Armani + Emporio Armani Fall/Winter 2017 Collections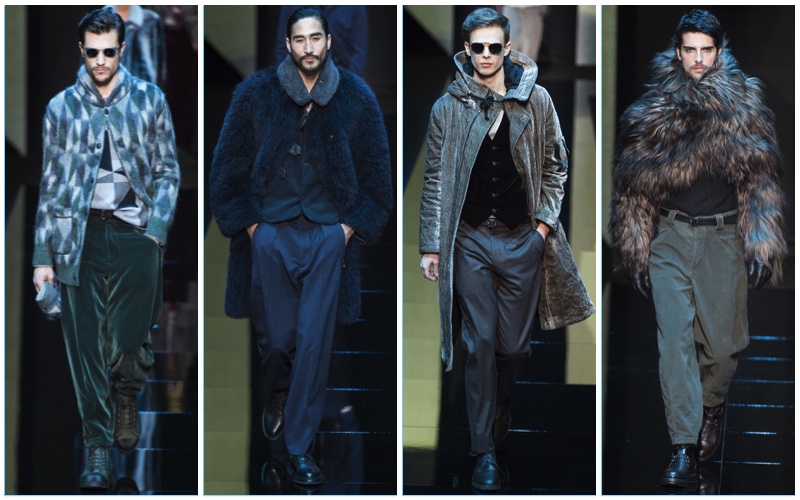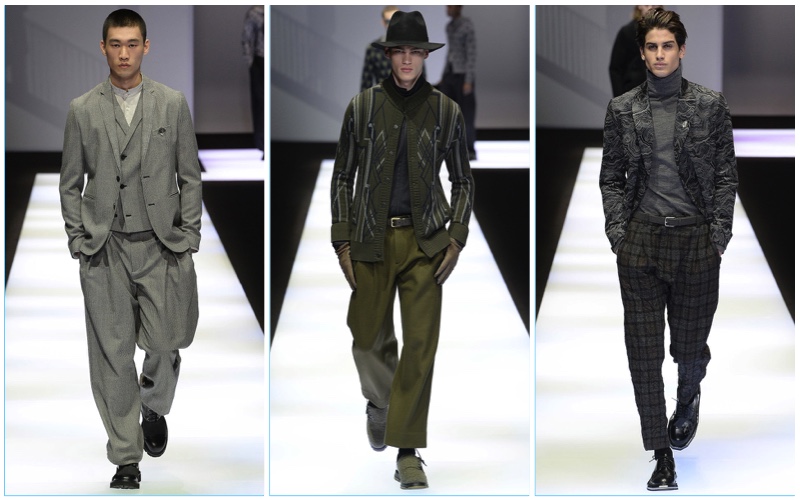 Style Watch: Future Attends Giorgio Armani's Fall/Winter 2017 Show