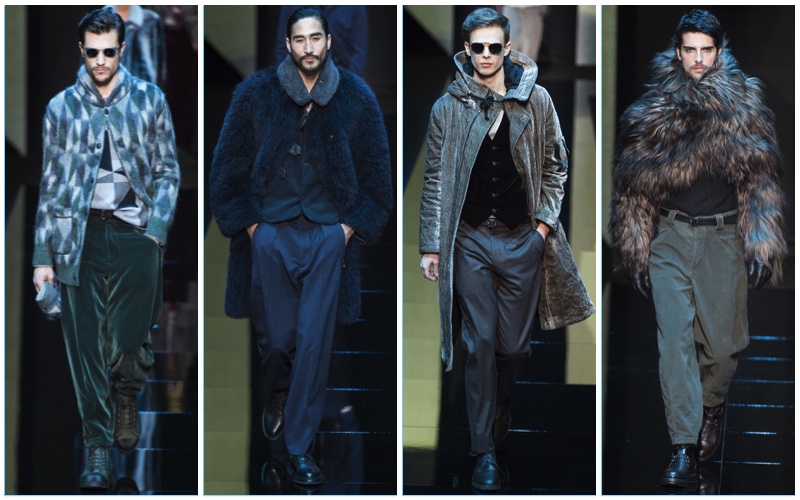 Giorgio Armani shows a masterful hand with rich textures and draped silhouettes for its fall-winter 2017 men's collection. Taking aim at Armani classics this season, elegance takes center stage with redefined shapes. Oversized scarves create romantic lines across the body as tailored jackets and relaxed trousers come together.
Related: Giorgio Armani Thinks Light for Cruise 2017 Campaign
Greens and blues make a splash against a quiet grey color palette. Meanwhile, check sports coats, geometric print sweaters, and hooded coats strike up a sleek appeal. Giorgio Armani's man also finds confidence in choice leather bags, modern sunglasses, leather gloves, and classic footwear.
Giorgio Armani Fall/Winter 2017 Men's Collection