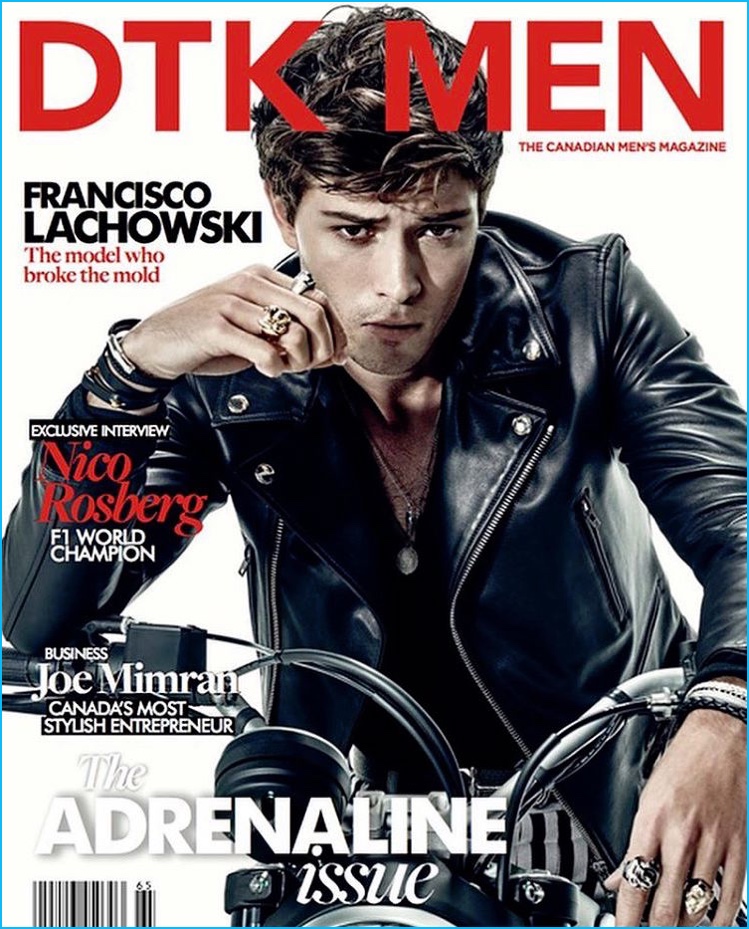 Photographed by Jean-Claude Lussier, Brazilian model Francisco Lachowski covers the most recent issue of Dress to Kill Men. Embracing denim, leather and other cool fashionable trademarks, Francisco is styled by Jay Forest. Ahead of Father's Day, the 25 year-old model talks about being a father to his 3 year-old son Milo.
Discussing his experience as a young father, Francisco shares, "Being a father is really challenging especially when you're young, but I love the fact that I am a young dad!"
Related: Francisco Lachowski Visits Sunny California for 7 Diamonds Campaign
Explaining his schedule, the Brazilian model continues, "With my career as a model– it's not like most people who work from 9 to 5 and don't get to spend much time at home–I'm always with my kid. Being a father is just amazing; there is no way to explain the feeling. When you become a father you'll understand." Read more on DresstoKillMagazine.com.
Editorial: Francisco Lachowski for Dress to Kill Men