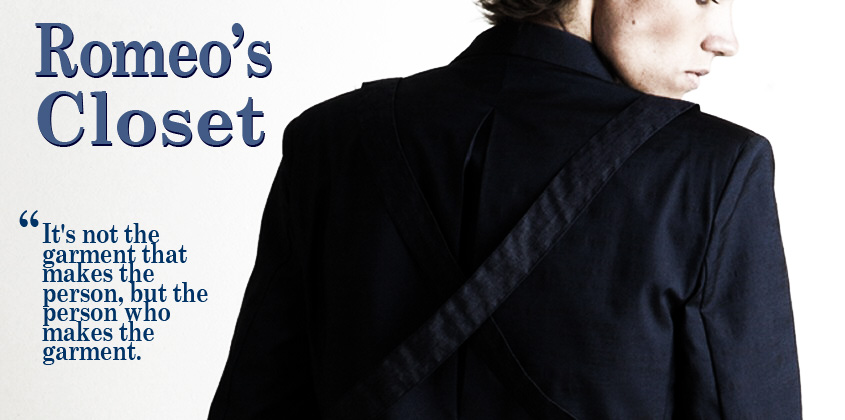 Subfusco is the vision of designer Joshua Roberto Scacheri materialized.  Scacheri spent his childhood in Brisbane, Australia, but moved to Italy; his father's country of origin at the age of sixteen.  It was during the period in which he lived in Italy that he became aware of a higher sense of fashion.  When Scacheri moved to Italy, his first memory was of his aunt not allowing him to go clubbing, because of the way he dressed.  "She pulled out a Vogue and flipped through the pages, saying, 'This is how we dress in Italy.  Look how amazing this man looks...'  From that day, [Scacheri] was encapsulated by this sense of style and presentation."  This led to networking and making friends with footwear designers such as Gianni Barabato and Paciotti.  Scacheri began working with footwear.  This allowed him to grow an appreciation for the construction that goes into fashion.  After moving back to Australia, Scacheri began studying fashion, textiles, and footwear.  During his second year of school, Scacheri's passions led to the launch of his line Subfusco.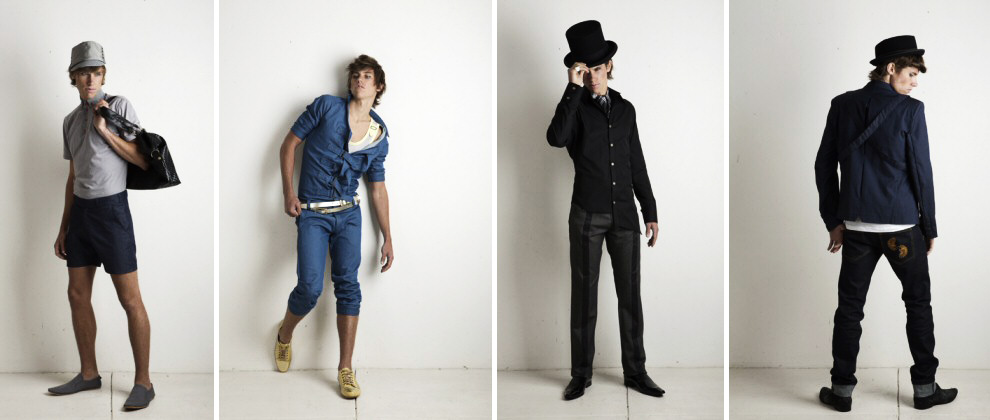 Scacheri currently resides in his home town of Brisbane Australia; the third largest city in Australia.  "Brisbane is a laid back, pretty city, which is growing rapidly. Being a smaller city, Brisbane has always had a name tag of 'The Country Town'" when compared to Australian cities like Sydney and Melbourne.  However, Scacheri feels that Brisbane is rich with creativity. They "just don't have the population" that would support maximum exposure."  Scacheri's designers are heavily influenced by his environment.  Because of Brisbane's sunny weather, Subfusco has "a lot of colour and light weight fabrics. The line is also influenced by the Brisbane "sub-culture, which is influenced by the beach and sun."  Scacheri's years spent in Italy also serve as inspiration, lending Subfusco a "Stylish sophisticated edge."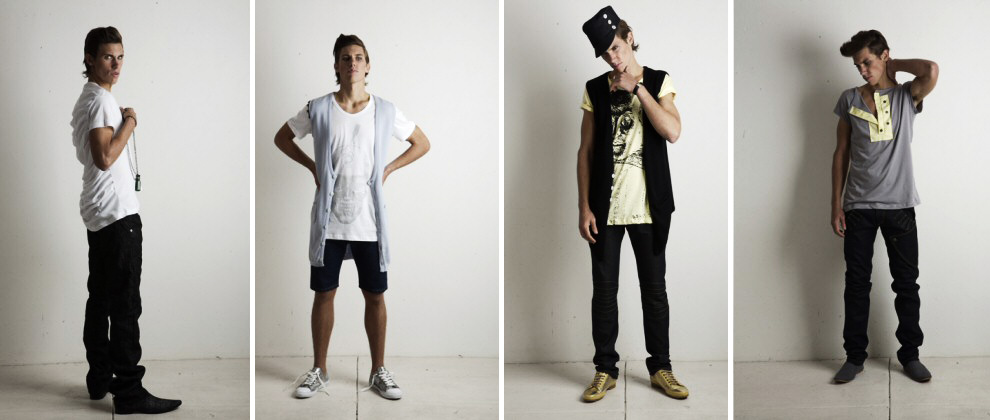 Q&A
Who are your fashion role models?
What can I say? So many people to me are role models. I look up to John Galliano and the likes of Vivien Westwood for their flamboyance and avant-garde design lines, but I love the precises cuts and sublime lines of Alessandro D'Aqua and Balenciaga...oh and Marc Jacobs is another.
What inspired you to start your own line?
A lack of menswear

Didn't want to do a 9-5 job

The excitement of an idea coming from the mind to paper to real life; like a living organism on its journey.  Fashion is like that for me. It's born and evolves, only to become real once it's on someone's body.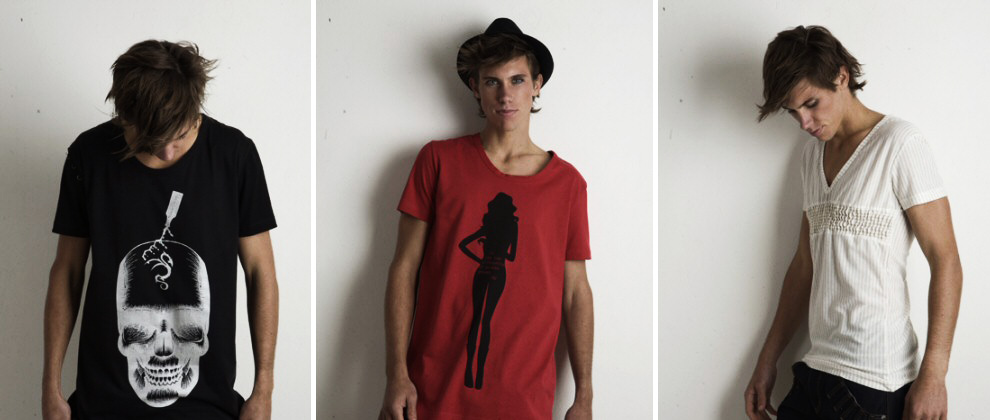 How is the fashion scene in Australia?
Australia…we rock! I mean we have so many great designers who have really made it big, like Ksubi, Kirlily Johnston and heaps more, but what lacks in Australia, which makes it hard for emerging designers and new kids on the block is our consumers. I have to admit, the typical Aussie just doesn't get fashion and being such a small population, its hard to gain exposure or gain a big piece of the market. We are slowly getting there, we just need more great fashion to be pumped out, so people eventually get the idea that it is great to dress up and fine to spend money on clothes.  Fashion is another part of your personality.
What do you think Australia has to offer the fashion world?
Fun and exciting designs. We have a diverse influence to let's say the European market or the United States. Because we are so close to Asia, I believe a lot of our styles are influenced by the Asian and Japanese style.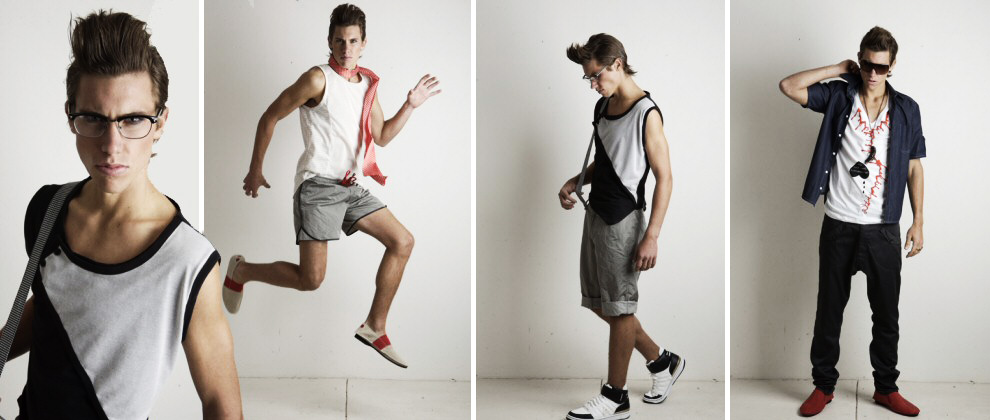 Does residing in Australia cause any issues with expansion, etc.?
Yeah it does...we live on this massive Island in the middle of nowhere...hard for international media to see and pick up new labels. Expansion to overseas markets are hard as taxes and freight costs are a lot and being a "Made in Australia" label, it's expensive to get things made. By the time you have calculated your prices for an overseas market, prices are similar to that of high end brands and this makes it hard for small brands to attract a market that has never heard of them before.
Who do imagine wearing your clothes?
Lenny Kravitz and Johnny Depp – All men who have a sense of self confidence and want to look sophisticated but still with that edgy feel.

What is the inspiration behind your current collection? Is it titled?
Romeo's Closet.  Summer 09 is encapsulated with [a] modern take of the romantic tale of Romeo and Juliet. It poses the question of what the contemporary Romeo would look like and more importantly what he would wear?  The collection is rich with colours and textures that ignite the senses and lingers with the memory of love lost. Metallics such as gold and silver represent the coolness and the warmth of armour and the battle in the story whilst the soft yellows, grays, reds, blacks and navys represent the love and tragedy.
Asymmetrical construction, smooth and textured fabrics and unconventional design lines provide juxtaposition for the today's Romeo and the battle between feminine and masculine and a touch of androgyny. The original and quoted poetry printed on the t-shirts convey a deeper appreciation of the power of words and expression SUBFUSCO's Romeo is a modern poet with a unique sense of individual style.
Who are the current stockists for your line?
We have several stockists in Australia and one international account in Taipei called PS Underground. We are currently in the process [of] expanding with a test market in Italy and [eventually] the United States. We also do phone and email sales. You can see the range on our website and drop us a line with any queries.
Collection currently available.  Visit the Subfusco website to view the full range and contact information for sales.